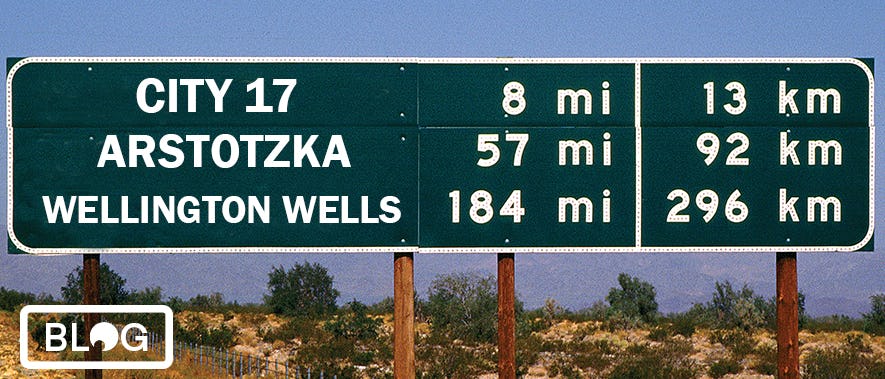 10 Best Video Game Dystopias
Big Brother. Conspiracies. Authority. Misinformation. Surveillance. These all are marks of a dystopian society.
Big Brother. Conspiracies. Authority. Misinformation. Surveillance. These all are marks of a dystopian society. Not to be confused with post-apocalyptic worlds like Fallout and Metro where catastrophic events have decimated the population and torn society asunder, the real defining factor of dystopia is totalitarian control, usually masquerading as a security blanket for the citizenry.
Given all the potential storylines and worlds you can build around these concepts, it's no surprise that video game designers have adopted these themes for numerous game worlds, and these are some of the best we've played.
Alternate Earth / Wolfenstein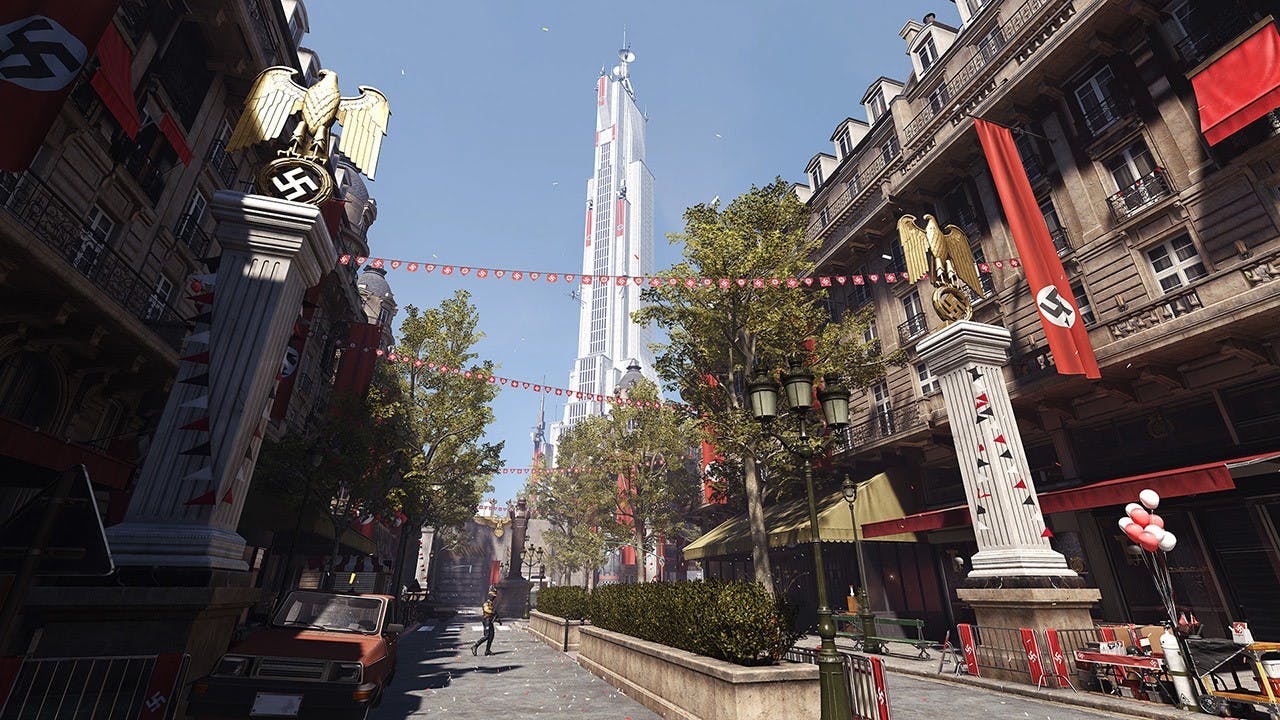 The Wolfenstein series is built off the oft-used trope of Germany's rise to worldwide power after defeating the Allied forces in World War II. BJ Blazkowicz and his pals are part of the resistance, going up against oppressive Nazis forces who have researched and developed advanced robotic and mech technologies, as well as supernatural powers.
Although often humorous and tongue-in-cheek in delivery, the world of Wolfenstein is all about defiance in the face of extreme control, oppression and authority.
Arstotzka / Papers, Please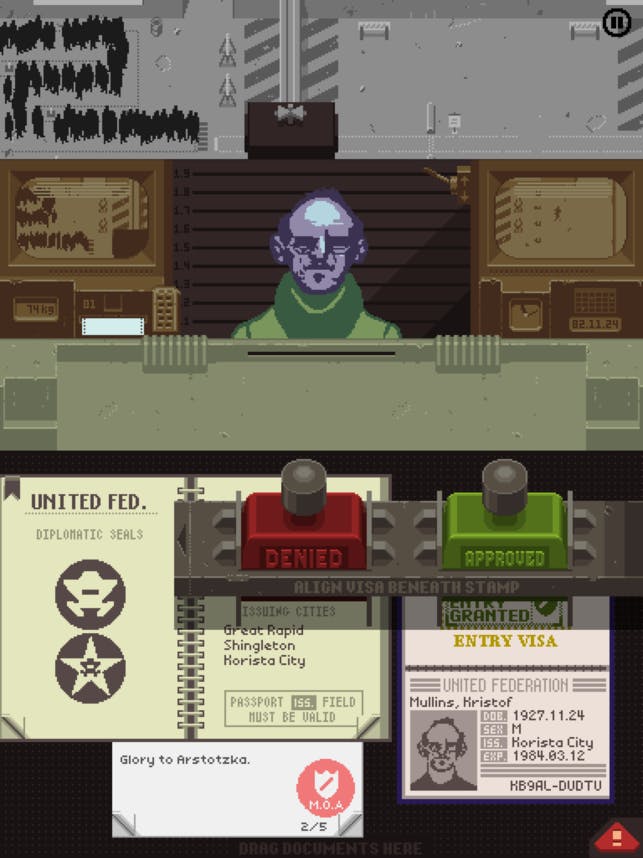 The very name Papers, Please sets the depressing tone for this dark take on authoritarian bureaucracy. You're an agent of the State working at a border checkpoint. Behind the old-school graphics and relatively simple gameplay mechanics lies a thought-provoking game that tests your morality.
You have a choice to make: be a submissive desk jockey to keep your family safe, help refugees find a better life, or aid underground agents of EZIC who are planning a quiet revolution to overthrow the government.
City 17 / Half-Life 2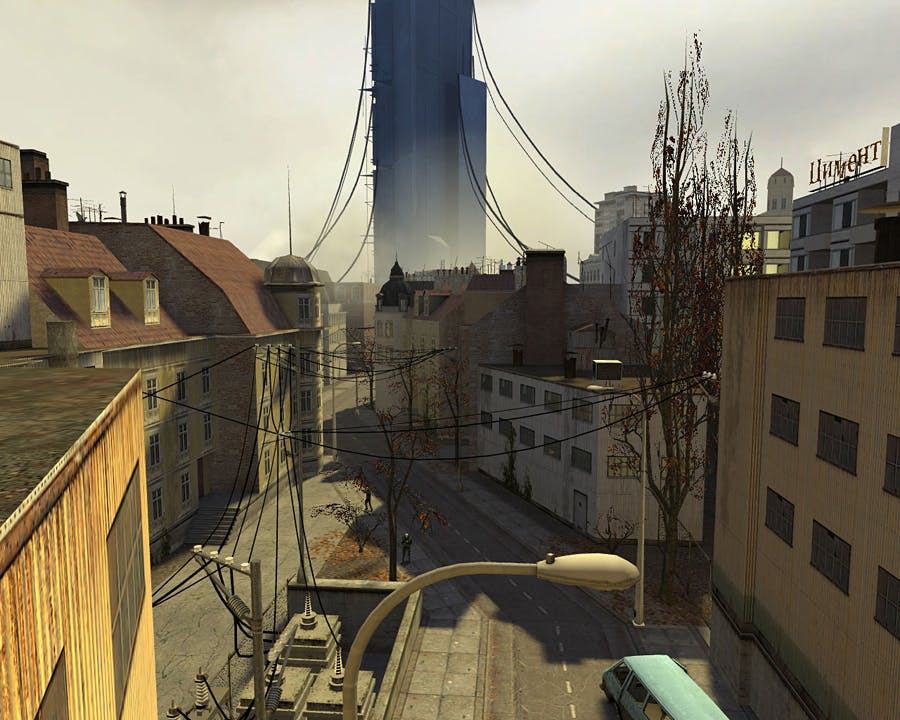 Resembling the acclaimed 1984 Apple Macintosh commercial, City 17 is grey, sterile industrial megalopolis filled with scanner drones, propaganda posters and giant video screens featuring former Black Mesa Head and current Earth Administrator Dr. Wallace Breen, who constant touts a safe and welcoming metropolis. If that wasn't enough to inspire compliance, the city is also rife with stun baton and gun-toting Combine, an inter-dimensional military force who are enslaving and harvesting humankind. At the heart of City 17 is the Citadel, an imposing alien skyscraper that embodies the ever-watching eye of tyranny.
Columbia and Rapture / BioShock
Both BioShock and BioShock: Infinite explore themes of class division, racial divide and civil control, although in very different atmospheres, quite literally as one is set high above the clouds and the other is entirely below sea.
Under its high-gloss idyllic sheen, pie-in-the-sky Columbia sports a hidden authoritarian underbelly. And in undersea Rapture, Andrew Ryan embraced Ayn Rand's Objectivism philosophy and promised an open and free utopia that eventually turned into a subjugative nightmare. The ultimate question running throughout the series is "How much free will does mankind really have to decide their own destiny?"
Future Earth / Deus Ex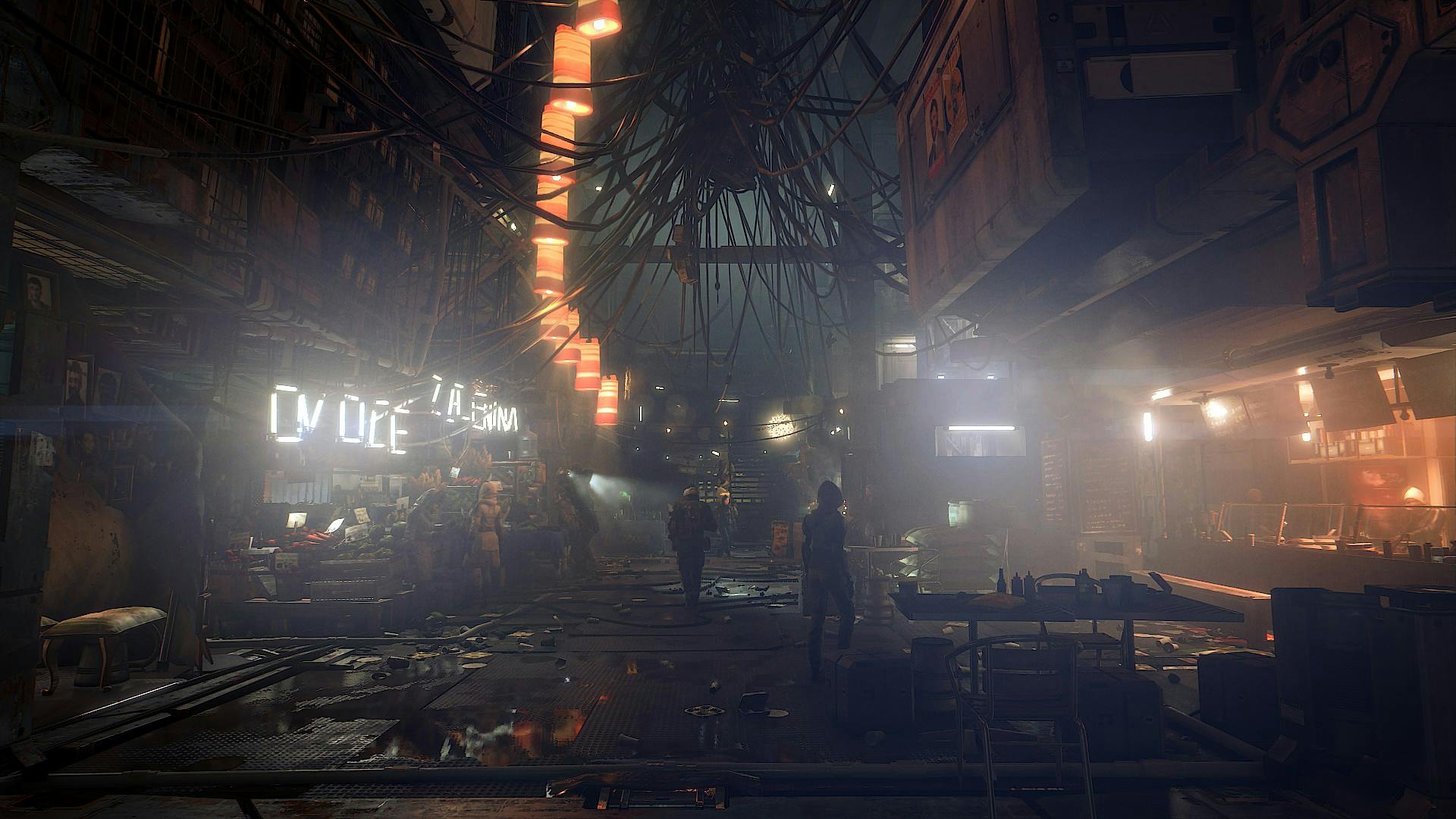 Throughout the entire series, Deus Ex has exposed a future where corporations, secret societies and shadow governments rule, and far-out conspiracies are commonplace.
Mankind has augmented their natural abilities with bio-mechnical implants, but at the cost of freedom as embedding these enhancements requires sustained use of Ambrosia, a corporate-supplied drug that staves off the negative effects of the inevitable nanite poisoning that comes along with cybernetics. Combine this corporate control with constant surveillance, the Illuminati and malevolent AI and you got yourself a deep, chilling dystopian world.
Hillys / Beyond Good & Evil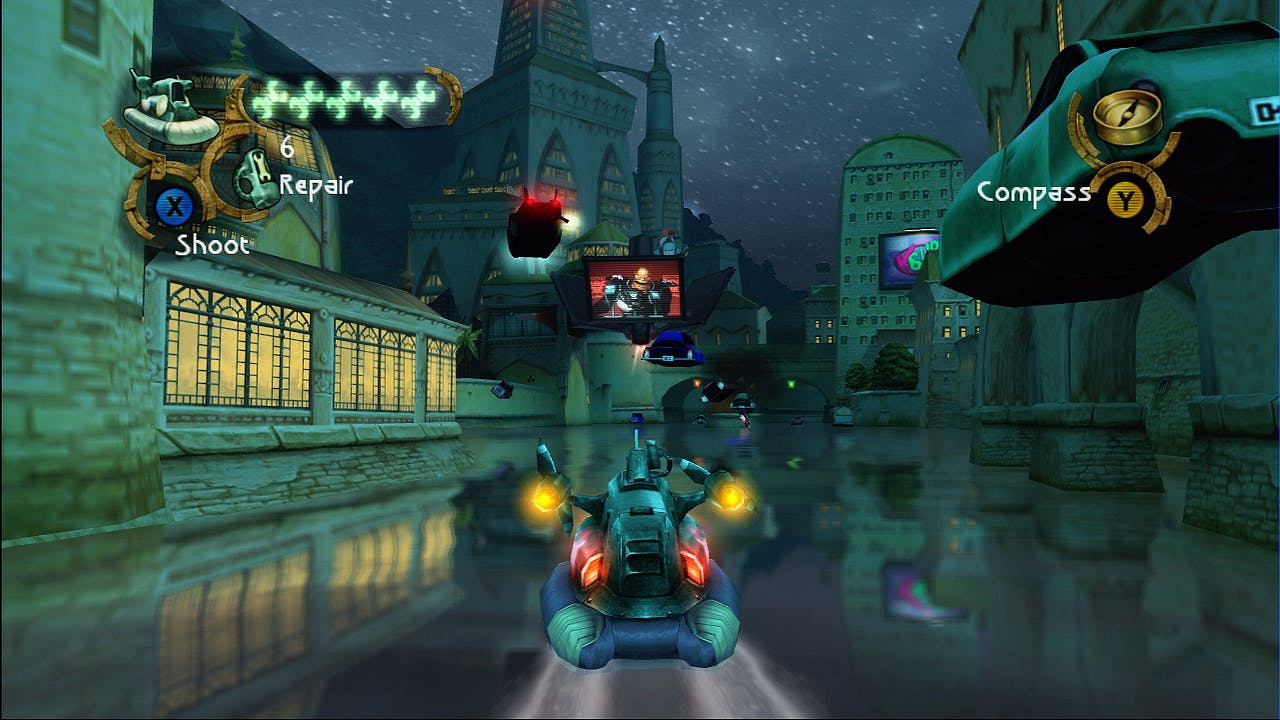 George Orwell's Animal Farm explores the themes of government corruption, class divisions and the perception of right and wrong using common barnyard animals. Beyond Good & Evil brought a similar allegory to the gaming world. You play as Jade, a photo-journalist and truth-seeker looking to expose the conspiracy at the heart of the seemingly benevolent Alpha Section overseers, space-faring mercenaries who claim to be protecting Hillys from the DomZ, a nefarious invading alien race (note: turns out "overseers" are rarely benevolent).
Hillyans are now going missing, and it's up to Jade, the porcine Pey'j, feline Mei and the rest of the IRIS Network of revolutionaries to reveal the conspiracy and save the planet.
Metamorphosis / République
Like Beyond Good & Evil, République was heavily influenced by another of George Orwell's works: 1984. Along with Brave New World, 1984 is one of the novels most associated with dystopian literature, so it only makes sense that République would have a place on this list.
Kenichiro Treglazov rules through influence, misinformation and ideology, controlling the flow of information and media access throughout the micronation of Metamorphosis, and only letting people believe what he tells them to believe. Much of the gameplay in République takes place through the ubiquitous cameras located throughout Metamorphosis. You can't have total control without constant monitoring, right?
Near-Future Chicago / Watch Dogs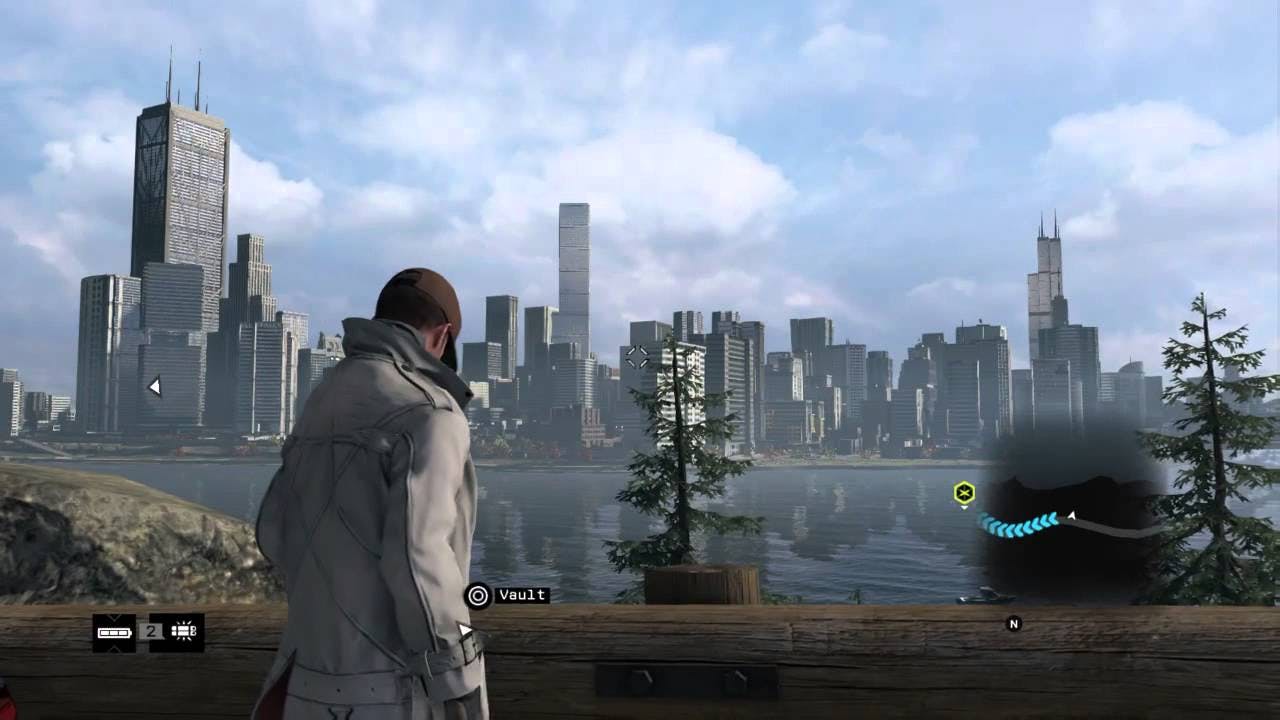 Who watches the watchers? That's the premise of Watch Dogs, where you take on the system as an elite hacker looking to expose corporate corruption, unscrupulous cops and ultimately bring down the shadow government running Chicago.
In classic dystopian style, Watch Dogs plays with the ideas of perception, identity and how "facts" are often nothing more than shared opinion.
The City / Mirror's Edge
Not all dystopias are dark and bleak. Set against a clean, modern backdrop of sleek high-rises, Mirror's Edge takes a sterile approach to authoritarian control. While most of the citizens are locked in their literal ivory towers, parkour-master and hired runner Faith bucks the system, jumping from rooftop to rooftop, crawling through air vents and climbing construction cranes to deliver sensitive information and data the highly-armed, militaristic State doesn't want shared.
Wellington Wells / We Happy Few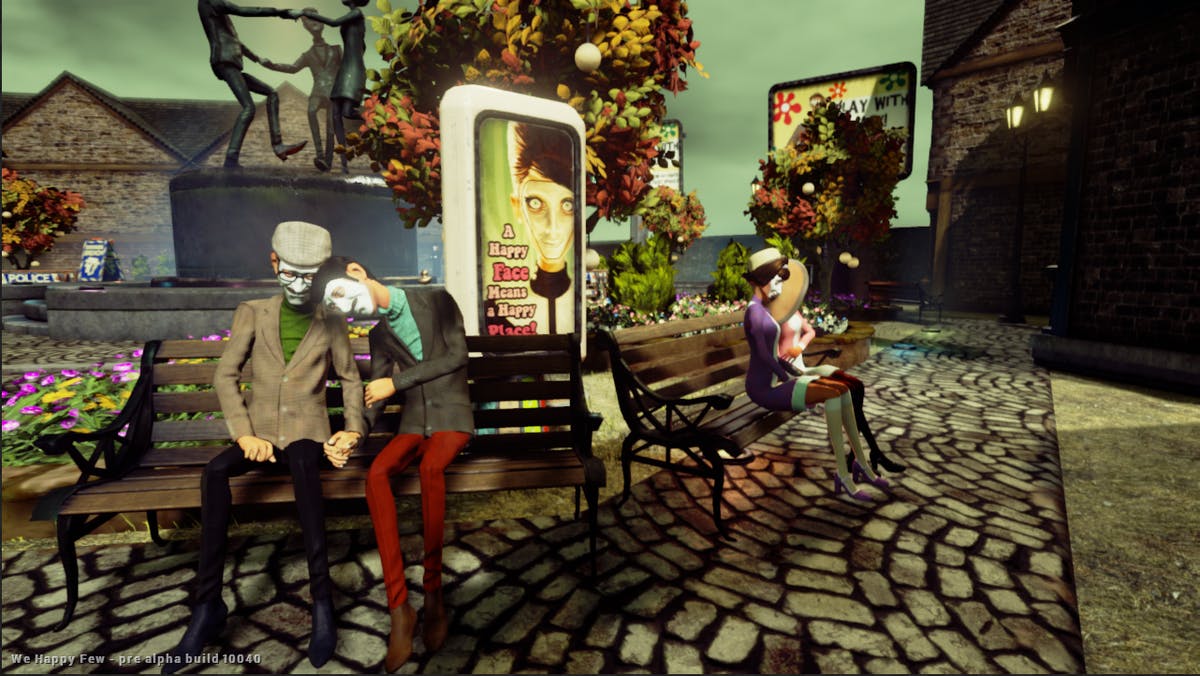 We Happy Few is another "what if Germany won World War II" scenario, but with a surreal twist. Perhaps as an homage to the classic '60s TV show The Prisoner, the denizens of Wellington Wells -- a small island off the coast of England where the invading German forces have retreated because of "The Very Bad Thing" -- lead a seemingly charming life.
However, once you peer behind the curtain, you realize there's something far more sinister at hand. The citizens are fitted with grotesque masks used to forcibly contort faces into a constant smiling state and are pumped full of Joy, a drug which relieves them of unpleasant thoughts. And what if you decide you don't want to be happy all the time? Well, the powers that be round you up and either force Joy upon you or exterminate you for being a downer. Happy, happy! Joy, joy!
Want to learn more? Sign up for our newsletter if you want to stay informed about the latest news regarding Shadow!