The hubiC offers as they currently exist will soon come to an end. A new service will eventually become available, resolutely enriched, and turned toward the future, with different conditions.
In the meantime, we suggest following this brief tutorial to recover your files.
To begin recovering your files:
- Download the FTP client Cyberduck (free): https://cyberduck.io/download/
- In Cyberduck → Preferences, go to the "Profiles" tab. Check the box next to "hubiC (OVH)".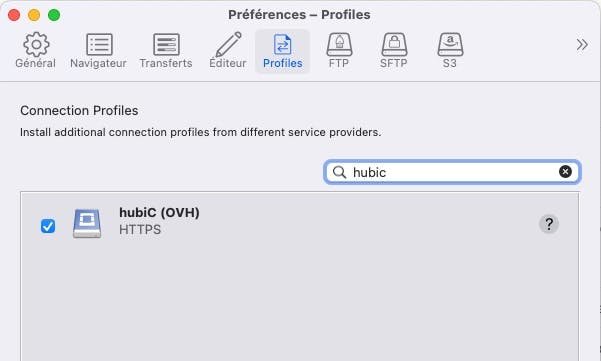 - Restart Cyberduck.
- Go back to Preferences and open a connection, then in the drop-down list, select "hubiC (OVH").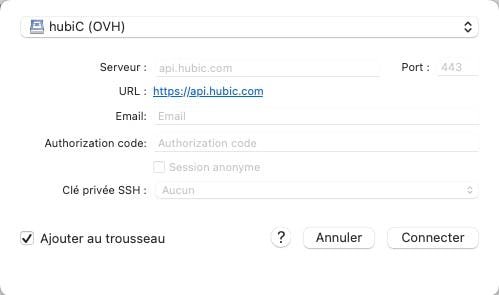 - Validate by clicking on "Connect", the browser will open on a hubiC page.

- Fill in your hubiC connection details, then click "Accept". You will then get a code like the one below, to be transferred to Cyberduck:
- You are now connected and can directly drag files from hubiC to your computer.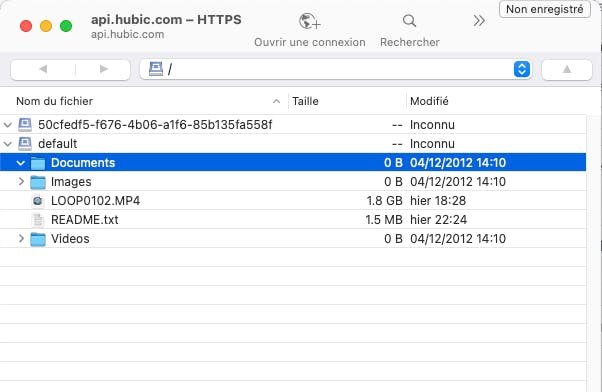 The hubiC teams thank you once again for your trust and loyalty.