In the last update of 2020, our teams pimped your Shadow experience with an update that included better network quality and image scaling.
Without losing any time in the new year, our CTO, JB and our Shadow Updater, Yannis, jumped onto Twitch to break down the interesting product developments in the pipeline for the first few months of 2021 and beyond. 
In case you missed it, here's a full recap of all the must-know information that was discussed.
More Monitors, More Screens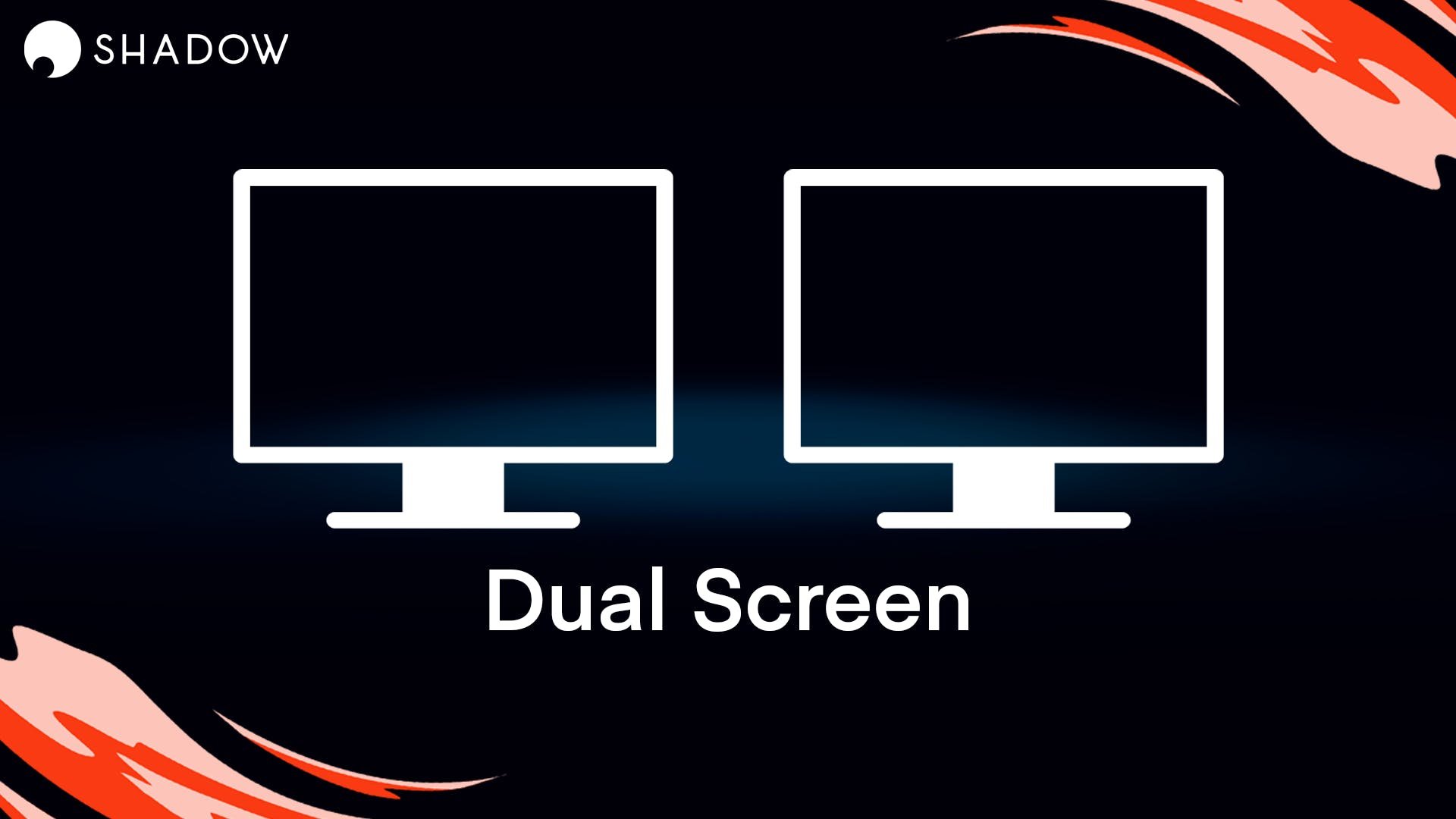 That's right, the highly-anticipated Dual Screen feature is now in Alpha for Shadow Box V1 and will be coming to Windows & Mac in Alpha later this month (Alpha only accessible via Discord). What does that mean for you? Well, it finally gives you a good excuse to buy a second monitor to play all your favorite games on Shadow while chatting with your friends on your second screen. 
Twitch clip: https://shdw.me/sn_dualscreen
Chromebook Support, yes please!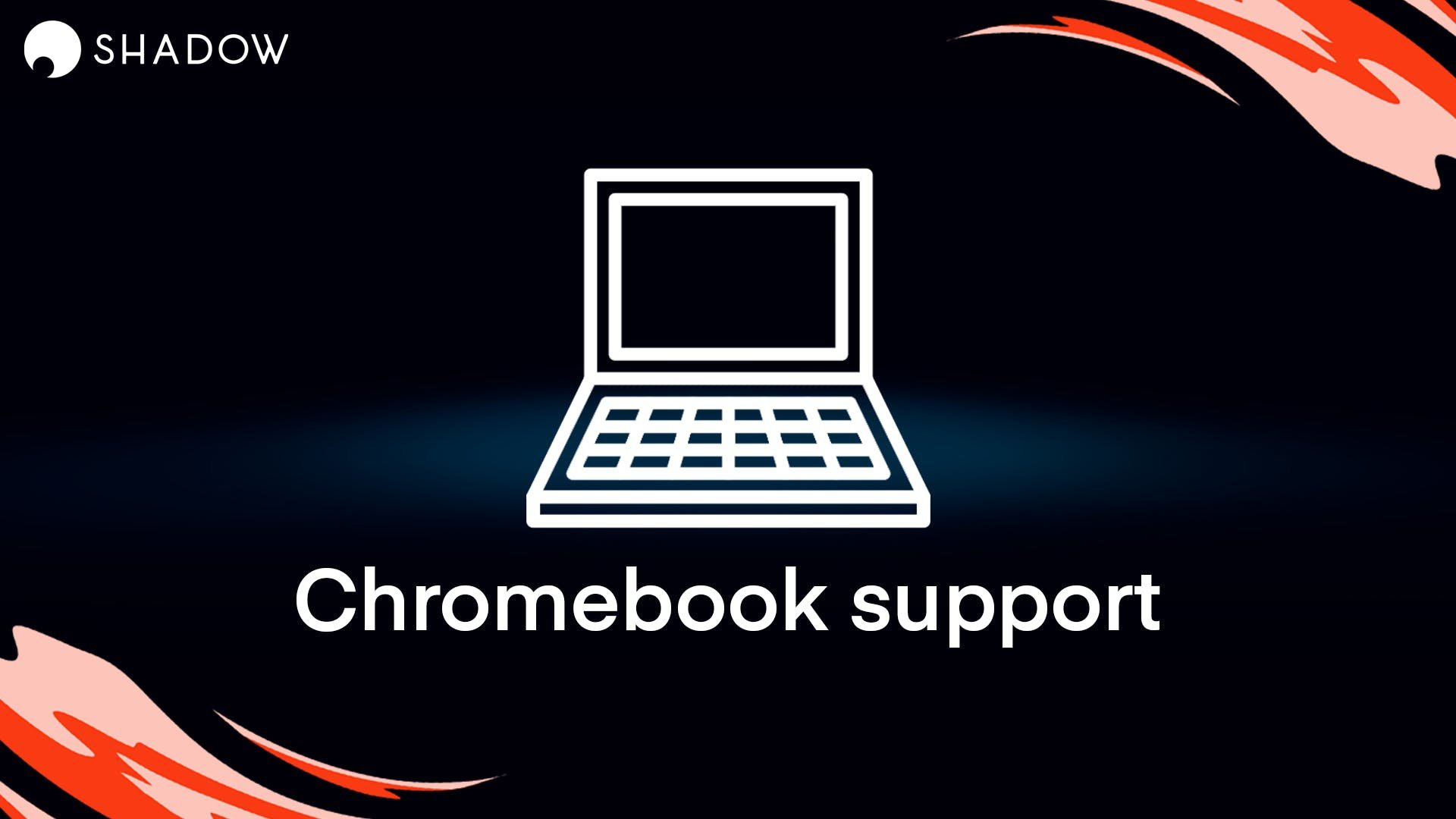 Your low-powered Chromebook laptop just got a beastly gaming upgrade. Chromebook will now be compatible with Shadow through the Android App! You can expect it to be available in Beta later this month.
Twitch clip: http://shdw.me/sn_chromebook
Arm support? Ohh ARM support!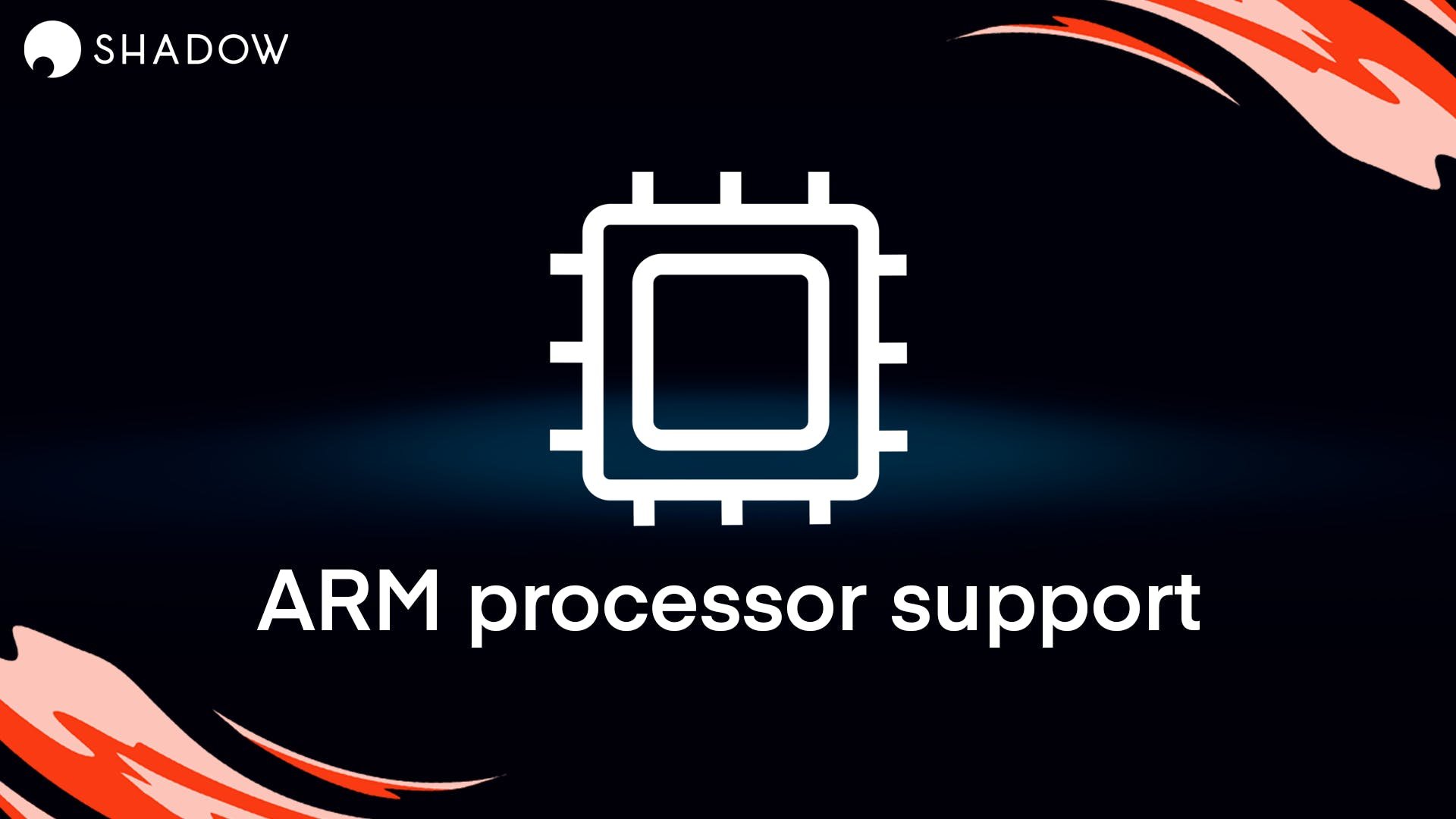 We're bringing in ARM processor support to our macOS and Linux application!
Thanks to this support, we're also in the midst of developing a Raspberry Pi version for Shadow. This means you'll soon be able to build your very own cheaper and just as powerful DYI Shadow Ghost.  
Twitch clip: https://shdw.me/sn_arm
JBK and Yannis also answered some very in-depth questions from our community concerning live on stream.
Looking for more info? Here's video recap and round-up of some of the other most notable new updates from the stream. 
PS5 and Xbox Series S/X Controller Support: At the moment, Shadow recognized these next-gen controllers as Xbox 360 gamepads. Our update coming next month will help you make the most of these innovative controllers with full native support. This means they will show up auto-magically the Quick Menu, without the need to remap the buttons. 
Dynamic Shutdown: At the start of the pandemic, we introduced an auto-shutdown mechanism to ensure space and resources for those actively using or logging into Shadow. Dynamic shutdown now takes this a step further by analyzing real-time datacenter usage and traffic to assess if your Shadow can be left on longer than the 30 minutes. 
Web app version: Shadow is soon coming to your favorite web browser. This means no need to download the Shadow app to game on your device and you can now use devices like Chromecast for example. 
USB over IP: The software that helps forward all your favorite peripherals from your local machine to Shadow is soon getting a performance update. More to come on this a bit later. This also ensures macOS Big Sur support. 
Microphone support: In the coming months, your favorite Shadow mobile apps - iOS & Android - will be receiving microphone support.  If you want to find out even more information, check out our full Twitch stream here. You'll be greeted with the smiling faces of JB and Yannis. 
And one more thing, don't forget to follow us on Twitch to be notified when we're live!