Shadow University Program
2020 is a big year for Shadow and we want to continue that trend by bringing the Shadow University Program over to the US! We're always finding ways to get our community involved, especially our student gamers.
No matter who you are or where you're from, you've experienced the magic of gaming. From your favorite PC games growing up to the most exciting new AAA titles, our culture revolves around revolutionizing cloud computing with Shadow to free you from the constraints of technology and revolutionize the computing industry. Now, it's your turn to help share this mission by becoming a Campus Ambassador to share the power of cloud computing to all!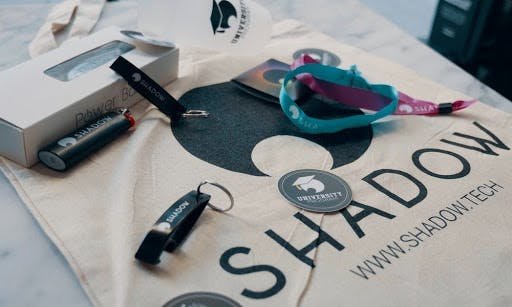 The Shadow University Program is our partnership program with students looking to get their feet wet in the gaming industry (and help Shadow at the same time). It also happens to be the coolest student program to support your endeavors!
As a Campus Ambassador, you'll get the chance to dive right into the world of gaming to start your adventure. You'll just need to form a party of 2 to 5 team members.
Students will get to partake in a 10-week long program where you get to help share the mission of Shadow on your campus.
You'll be able to partake in the battle against digital obsolescence to fundamentally change society's relationship with technology.
Each week you'll be given missions and quests to complete that are related to both gaming and Shadow! Remember, you'll be competing against other parties out there (so get your game face on).
Successfully complete a mission and earn experience points to rise up on the ranking board. Earn your spot as one of the TOP 3 teams for rewards and bonuses. The more points you earn, the better the reward.
Excited? Wondering what some of those missions are? Our missions and quests range anywhere from creating a Shadow inspired Minecraft environment to playing games as a team to sharing Shadow at your campus clubs. We'll constantly be keeping it interesting.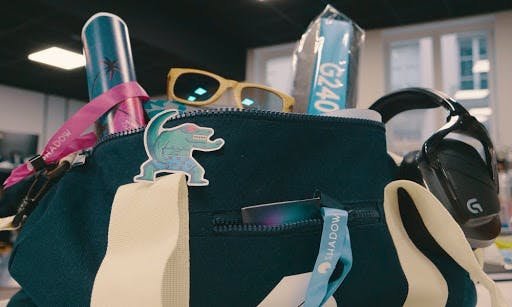 Applications for the Spring 2020 season are live now! Don't miss this experience of a lifetime as you live, learn and play games through Shadow. 
It's time to revolutionize the world starting at your campus with the power of cloud computing.I know, I know! You're as excited as we are! So what are you waiting for? Let's go get this bread!
Fill out our application form here! And we'll get back to you soon.
And go ahead and check new site just for the program below:

Don't forget to follow us on social media for all the latest and greatest news about our programs and company. And we want to follow your journey, too! Share your experience using #TeamShadow.
Please note that this is a volunteer experience and we greatly appreciate everyone who will be volunteering their time.