At SHADOW, we've always been driven by one mission: to make our technology as accessible as possible. We believe that everyone should have the freedom to benefit from the power of high-performance computing, regardless of their device or location. A few weeks ago, we were thrilled to announce Shadow PC in Browser, a groundbreaking development that helps us achieve this mission.
This innovation is a game-changer, offering a whole new level of flexibility and accessibility. It's a lighter version of our Shadow PC apps, engineered to deliver only the core features you need for an optimal experience. The best part is that you can start it instantly, with nothing to download. We're thrilled to announce that Shadow PC in Browser will be available July 31st in Early Access with our new augmented offers.
We're happy to announce that, also from July 31st, all current subscribers to the previously available standard Shadow PC offer (29.99/month) and the Power Upgrade (44.98/month) can now switch to our new offers without any restrictions, thereby benefiting from the new 'Shadow PC in Browser' feature as well. As a reminder, the features of the new Shadow PC offer allow you to benefit from more storage space (512 GB), while the new Power Upgrade comes with more RAM (28 GB) and storage (512 GB). If you want to learn more, you can check out our blog post from last month.
Access your Shadow PC anywhere, everywhere
This development is a testament to our commitment to making Shadow PCs truly accessible, anywhere and everywhere. It opens up the possibility of using Shadow PCs seamlessly on dozens of new devices.
To access Shadow PC in a Browser, you need to subscribe to our renewed Shadow PC plans starting from 32.99 euros per month. Starting July 31st, simply type 'pc.shadow.tech' into your browser to start your Shadow PC in a simple Chrome, Firefox, or Edge tab. Our QA teams haven't yet had the chance to test on all connected cars or the latest smart fridges, but rest assured that we'll be trying as many as we can. Stay tuned on our social media for more information!
If it brings simplicity and flexibility, the Shadow PC in Browser access does not allow for the full range of features of the Shadow PC app, as detailed in the chart below. To enjoy the ultimate Shadow PC experience, we still recommend prioritizing our apps, the list of which is available on our Download page. However, our teams are working to offer the best possible experience from your browser! Now available in Early Access, it will also be improved over time with new features that we will detail later on.
This new way to access Shadow PC also opens up exciting opportunities for professionals. The introduction of Shadow PC directly into the browser not only enhances the user experience but also provides a new level of security and flexibility for IT managers. Running within a web browser mitigates potential security concerns of additional software installations and is compatible with existing IT policies. It also allows easy access from any device equipped with a browser, simplifying setup and maintenance.
In addition to these exciting developments, Shadow PC in Browser is also enabling the setup of our Game Creators solutions (Virtual Booth & Echo Session products), which we announced back in March at San Francisco's Game Developers Conference. We're excited to see how these tools will empower game developers to create and showcase their work in new and innovative ways.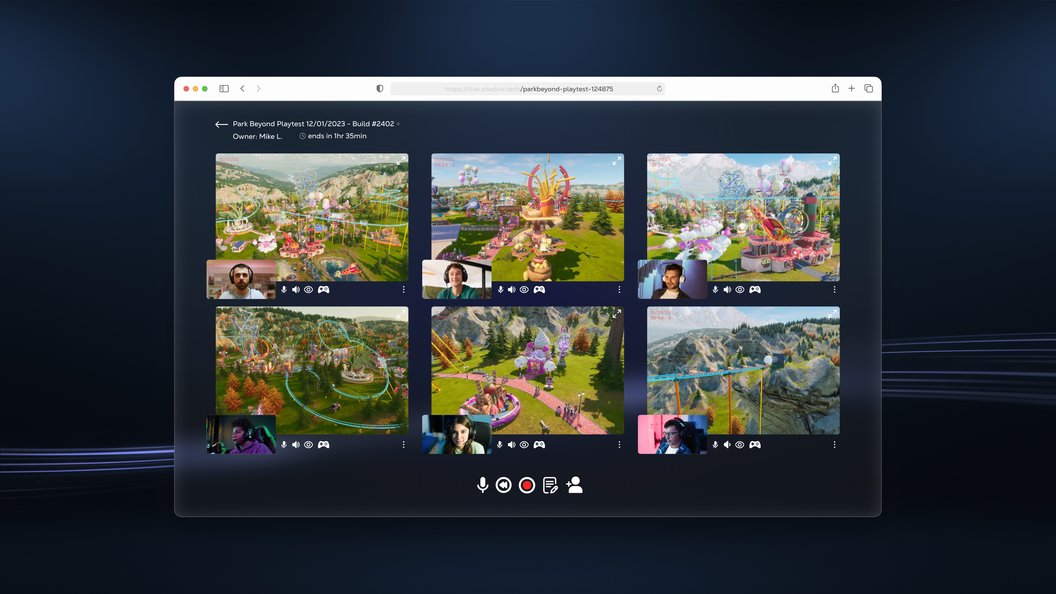 As always, we're committed to pushing the boundaries of what's possible with cloud computing, and we're grateful to have you on this journey with us. Stay tuned for more updates!
*To enjoy the ultimate Shadow PC experience, we still recommend prioritizing our apps, the list of which is available on our Download page.