A study conducted by Avast, a company which provides digital security products, revealed the average age for a PC in 2018 is 6 years-old. In 2017, Avast reported the average age of a PC was five and a half years old.
PC Components Haven't Aged well
Today, half of all PCs have 4GB of RAM. Also known as, Random Access Memory. 22% of computers have 2GB of RAM or less, while Just 30% of devices have more than 8GB of RAM.
The minimum requirements to run the new, Resident Evil 2, is 8GB of RAM.
Only 22% of computers can run a game like Resident Evil 2 with the minimum settings based on RAM statistics.
RAM is just one component of a computer needing upgrades to stay current in the always-improving gaming industry. You also have to keep your CPU and graphics card up to date, for example.
Even though Solid-State-Drives(SSD) are superior to Hard-Disk-Drives(HDD), only 15% of PC owners own a solid state drive. The other 85% of PC owners are stuck with outdated technology.
More Consumers are opting for Laptops & Tablets
More U.S. consumers are opting for Laptops, 2-1 computers, and tablets; as opposed to traditional desktop computers. However, laptops are nowhere near as powerful as a fully-built gaming rig, capable of playing AAA titles in 4k resolution with little to no latency.
Try playing a game like The Witcher 3: Wild Hunt on a regular laptop, and you'll soon be lagging and skipping like watching the original Star Wars movie on a scratched-to-pieces VHS tape.
Being a PC Gamer is expensive
As time continues, the average age of a PC will continue to rise. The hardware requirements you need to play new games, and run new programs increases at the same rate.
While improvements in tech allows gamers to play better, faster and stronger games, technological improvements also increase costs for gamers. And, costs will only increase as games move towards bigger & better realities.
Why buy a new computer when you can buy Shadow?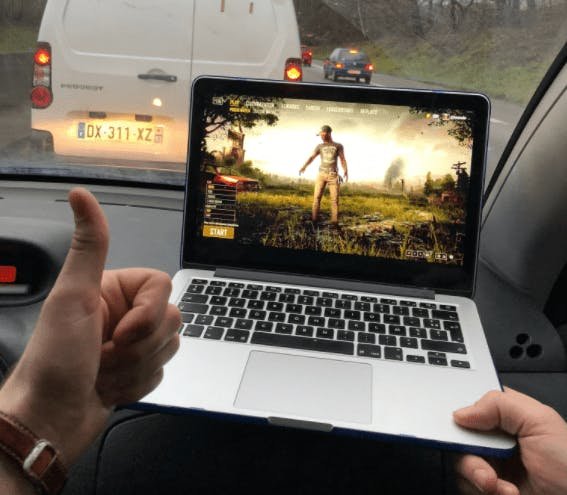 With Shadow, you never have to worry about buying new components for your computer again. With a Shadow subscription, you can play any game you own--not a library of games we pick--at max settings with little to no latency. You also get the benefit of playing on all of your devices, wherever you are.
As technology becomes more powerful and PC's become older, Shadow adapts to play any game on the market.
Done paying for new computers and new parts?