Cloud Services: User Story
There are countless cloud services entering the market at this point (which is amazing because the industry has clearly become a legitimate solution!), but it's hard to break down how experiences differ between platforms.
Then came along Francisco. We found a post where he broke down his experiences using multiple cloud services, including Shadow. So, we decided to reach out and see if he would give an interview for a user story - he happily said yes. Our interview was more to give him the opportunity to tell his perspective. First, let's provide a little context.
"Shadow was the last system that I used."
For Francisco, it wasn't about Shadow. It wasn't about GeForce Now, or Stadia, or any service. He needed a solution.
You see, he works in IT and travels a lot. One thing he noticed on Reddit was that people gave no context on these cloud streaming services, which is needed. It's why he wrote his post. He says, "It may not be the post for you but you needed context."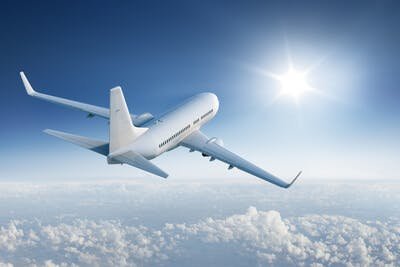 As a traveler and a gamer, Francisco needed a powerful laptop. But even just with a laptop, a gaming laptop is chunky. Having to bring a gaming laptop as his work laptop just didn't look "good" in his eyes.
So, it was key that he solve that problem. First, he approached getting external GPU's.
He could have a small laptop, and then go back and still game. Didn't work; they were also chunky. Also, supposedly he got harassed at the airport every single time (makes sense if you think about). The biggest problem was that it was also pretty heavy. Kind of defeated the purpose of making the setup "light."
So, he realized only one solution could truly work for him: cloud services. 
Francisco dipped his toes more into cloud streaming when he heard about Google Stadia. "I applied to their system early. The experience was honestly quite good. I was playing 4K HDR on the TV, and it looked great with no real lag."
He was rather excited about it. He traveled with it, and it worked efficiently. The experience wasn't perfect while traveling, but it wasn't bad. "Quite enjoyable." And its user interface was simple to access. He said he appreciated that.
But... he started to feel limited. There was no Android app at the time. I really wanted to translate it to mobile (we'll get more to his desire for a solid mobile experience in a bit). 
Eventually the Android app came out, but it needed wifi and couldn't work on 3G - it was too restrictive. 
He ended his point-of-view on Stadia with: "The library is extremely limited." He only bought one game on Stadia. It was "hard to justify buying a game that I could get half the price on Steam."
Cloud seems to be the answer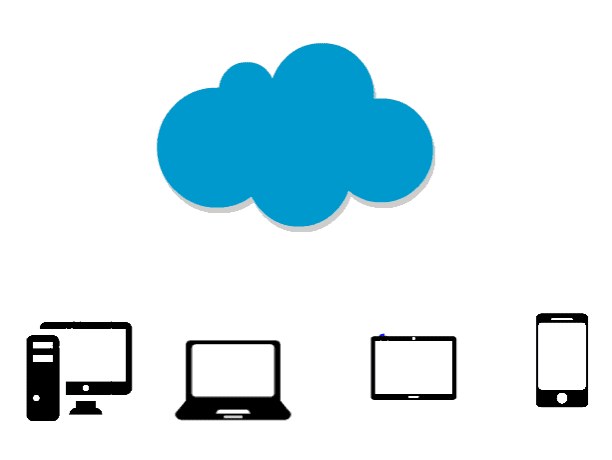 After trying out Stadia, Francisco thought it was time to explore alternatives and see what was out there. Then came Geforce Now. "In my opinion, it looked better than Google Stadia, but it was also bandwidth hungry."
Right off the bat Francisco noted that it performed worse while traveling (which was the original solution he wanted to solve).
He explains, "I was enjoying it a lot (though it performed worse on the go), but then many of the games were taken down. It no longer had as much to offer without its extensive library."
He did mention that he was able to use it on his mobile device, and that it worked well. The ability to transition from PC to mobile seamlessly became "addicting" to him. But in the end, without the games to play, it just couldn't do it for him.
"Then I heard about Shadow."
He registered back in January 2020. He "waited eagerly" for his Shadow to be activated. When it did, he realized quickly: "It gave me the best of everything." 
A really unique value for him was having access to everything. This was the solution he needed to solve traveling. He elaborated: "I can adjust my bandwidth depending on location, so traveling became adjustable. In bad reception areas, I could limit my bandwidth and resolution to accommodate."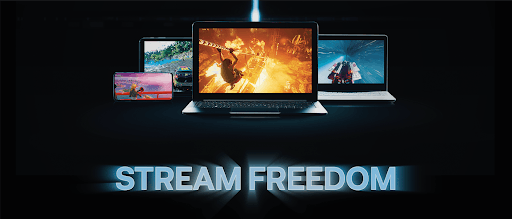 Francisco was a big fan of Shadow's mobile app. "I love what you are doing with it. I love the ease of just opening the app and seeing my Steam games." He let us know that he plays more on his mobile than his PC now, and that's because of Shadow. 
He thought of going back to a regular PC, but it just wouldn't work. He says Shadow is just "too flexible." It just makes gaming "easy."
He mentioned something rather interesting regarding pricing: "To look at pricing, you have to look at the whole thing. You can see Shadow might be more expensive, but if you look at 
everything you can do the pricing is definitely comparable."
Only problem with Shadow for Francisco is that you are tied to a specific datacenter. He states, "You have dedicated hardware, so when I'm traveling further away (away from Europe let's say), that would be my only concern."
Looking toward the future  
Clearly Francisco put some time into this. And we are so very grateful for that. It's easy for people to give conjectures about different products (especially "cutting edge" ones), but most do not actually take the time to review the variety of solutions out there. 
To end off, we asked Francisco what we was looking forward to with Shadow:
"What I'm most excited for is next year. I want the 4K experience. Oh man, I'm so excited for the 4K experience! And to do that on mobile! I'm eager to try out Infinite. And with 5G. That gaming experience with the mobility is going to be amazing. I think mobility is the key. That's what I'm most excited for." 
It put a smile on our faces to hear how thrilled he was for the future of Shadow (we are too - wink). We would like to send a super huge thank you to Francisco for taking the time to share his experienced perspective with us. It was great chatting with you. Thank you, Francisco! :) 
Want to learn more? Sign up for our newsletter if you want to stay informed about the latest news regarding Shadow!