Paris, FRANCE - May 18, 2022 - Today, at the first-ever Shadow Spotlight keynote, cloud-computing specialist SHADOW detailed its strategic vision for the coming years.
Now a global cloud-computing company chaired by Octave Klaba, OVHcloud founder, SHADOW positions itself as the definitive cloud platform for gamers, creatives as well as professionals and businesses, with this re-launch.
SHADOW already offers its expertise to professionals and companies, and announced today Shadow Business Solutions to better serve their specific needs. Shadow Business Solutions is composed of an innovative range of services dedicated to organizations and individuals seeking innovative and flexible professional cloud-based services.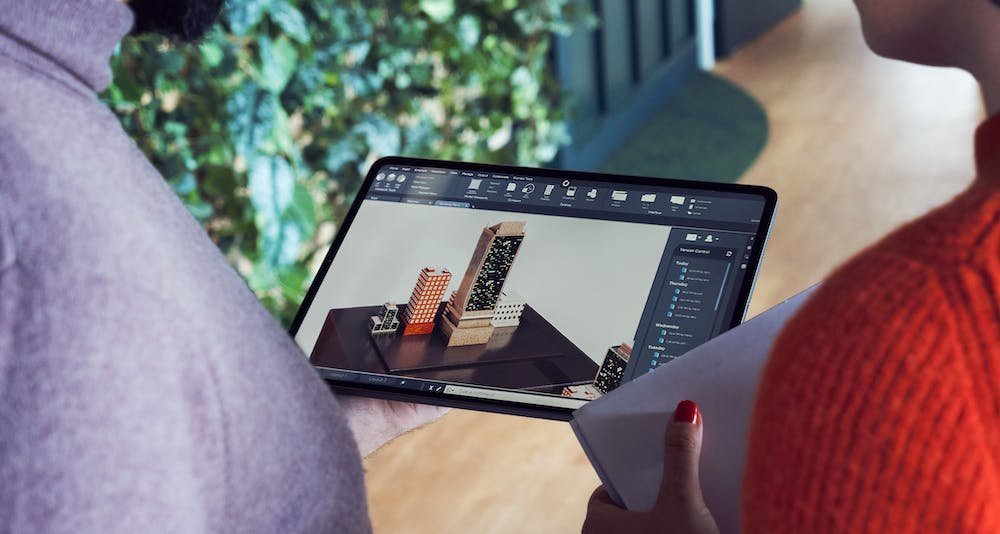 Shadow Business Solutions will allow you to create, manage, and access a range of professional Shadow cloud computing units, starting from a single high-end workstation, up to the massive rendering power of full servers. All, while benefiting from the streaming quality and ease of use of Shadow, and at an incredibly competitive cost.
Using Shadow Business Solutions, 3D artists, Architects or Engineers will be able to use demanding Windows software and get the best of it, using their favorite everyday devices, turning it into a powerful PC with the added benefit of an embedded 1Gbps fiber connection. Designers will be able to perform real-time 4K rendering from anywhere, and share their sessions with remote colleagues and partners, to adjust results live. Industries and schools will deploy and expand their VR courses, without needing expensive computers and complex setups.
Shadow cloud-computing services can also help limit companies' carbon footprint by reducing their dependence on obsolescent hardware, while providing unmatched flexibility.
To discover more details about our Business offers, you can check our dedicated page and start designing your tailored solutions today.
We are already delivering our expertise to individual professionals, as well as major companies. These past three years, SHADOW has been working to help the international game publisher BANDAI NAMCO Entertainment Inc. Europe develop solutions to unveil games like Elden Ring to journalists and creators in a safe and stable environment, from the cloud. As put in the words of Wouter van Vugt, Director of PR, Communications and Events at BANDAI NAMCO Europe: "We started working with SHADOW in 2019, and we've been able to evolve the service they provide in close collaboration with their magnificent team, and we see no limits for the future!"
For more information on the work we're doing for BANDAI NAMCO Entertainment Inc. Europe, please check our dedicated blog post.
This partnership has been a great starting point for our Shadow Business Solutions. But gaming, if close to the heart, is just one field for which SHADOW cloud-based technologies can help. We are for instance working with architects like Laurent Mudry, co-founder of "Mon Concept Habitation" which has been using Shadow for more than 2 years: "Shadow offers great flexibility, which is convenient for us as we grew rapidly from 0 to 15 employees. The ease with which you can create new Shadow PCs is very valuable, it allows us to avoid tying up 1 500 or 2 000€ in a physical computer, spreading spend over time for a greater performance."
"With Shadow Business Solutions, we aim at liberating small businesses, large companies and Individuals. Providing them with innovative, intuitive, and powerful tools, designed for the age of remote life. It is a powerful IT solution in the cloud that will help you accommodate your IT needs, and get the computers you and your coworkers need, when and how they need them." explained Stéphane Héliot, Co-Founder and  Deputy CEO at SHADOW.
As SHADOW's global reboot just started, we cannot wait to update our community with more details in the coming weeks and months. 2022 will be, and is already, a massive year for SHADOW. Stay tuned!
For more information on everything SHADOW has announced today, please check our global press release.
---
About SHADOW
Shadow delivers a state-of-the-art cloud computing experience to consumers and professionals. It developed the first-ever high-end cloud PC to play, create and work on any device. Shadow has more than 150 employees based in Europe and North America. Join us at www.shadow.tech.
About BANDAI NAMCO Europe S.A.S.
BANDAI NAMCO Europe S.A.S. is a leading global publisher and developer of entertainment content for platforms including, but not limited to, all major video game consoles and PC.
BANDAI NAMCO Europe is producing intellectual property for a global audience, and is building its reputation with franchises such as LITTLE NIGHTMARES™, PARK BEYOND™, and the upcoming UNKNOWN 9™ Awakening - developed by the recently acquired Reflector Entertainment based in Montreal, QC.
BANDAI NAMCO Europe serves as the Headquarters of BANDAI NAMCO Holdings Inc. for mainland Europe, which is known for creating and publishing many of the Toy & Entertainment industry's top franchises, including PAC-MAN™, TAMAGOTCHI™, GUNDAM™, TEKKEN™ and DARK SOULS™.
For more information, please visit www.bandainamcoent.eu 
ELDEN RING™ & ©BANDAI NAMCO Entertainment Inc. / ©2022 FromSoftware, Inc.