Some changes are not always visible at first glance, and yet represent a major turning point for a company. A few days ago, Shadow abandoned its old interface to adopt a brand new technological platform. Named CBP - for Core Business Platform - it is the result of months of work from the Shadow teams. Let users be reassured: Shadow services will only be slightly impacted by these changes, and this for a limited period of time, as the migration will indeed be finalized in the coming days. Most importantly these changes will expand the scope of what our services can offer to our users.
To understand why we made these changes, it's important to go back in time, almost a year ago. September 2021, Shadow ambitions to launch new services in the cloud and reach more users. But between largely revamped teams and numerous technical roadblocks, the technology platform on which Shadow was based could not meet these new expectations. "We could have tried to stay on the current platform, but that would have required a lot of modifications, with no certainty about our ability to adapt it to all our new challenges", explains Edouard Vanbelle, Chief Information Officer at Shadow.
"Easier to start from scratch to be in it for the long haul"
"When you buy a piece of land with an old house on it, you have to choose between doing heavy renovations or tearing it all down and rebuilding. We chose the latter. It was easier to start from scratch than to build on a foundation that wasn't calibrated for our new ambitions. It's longer, more tedious, and riskier, but it's essential if we are to be a long-term player", adds Edouard Vanbelle. "So it took several months to put in place new structures, new processes, to do tests - lots of tests - before opening to the first users a few days ago."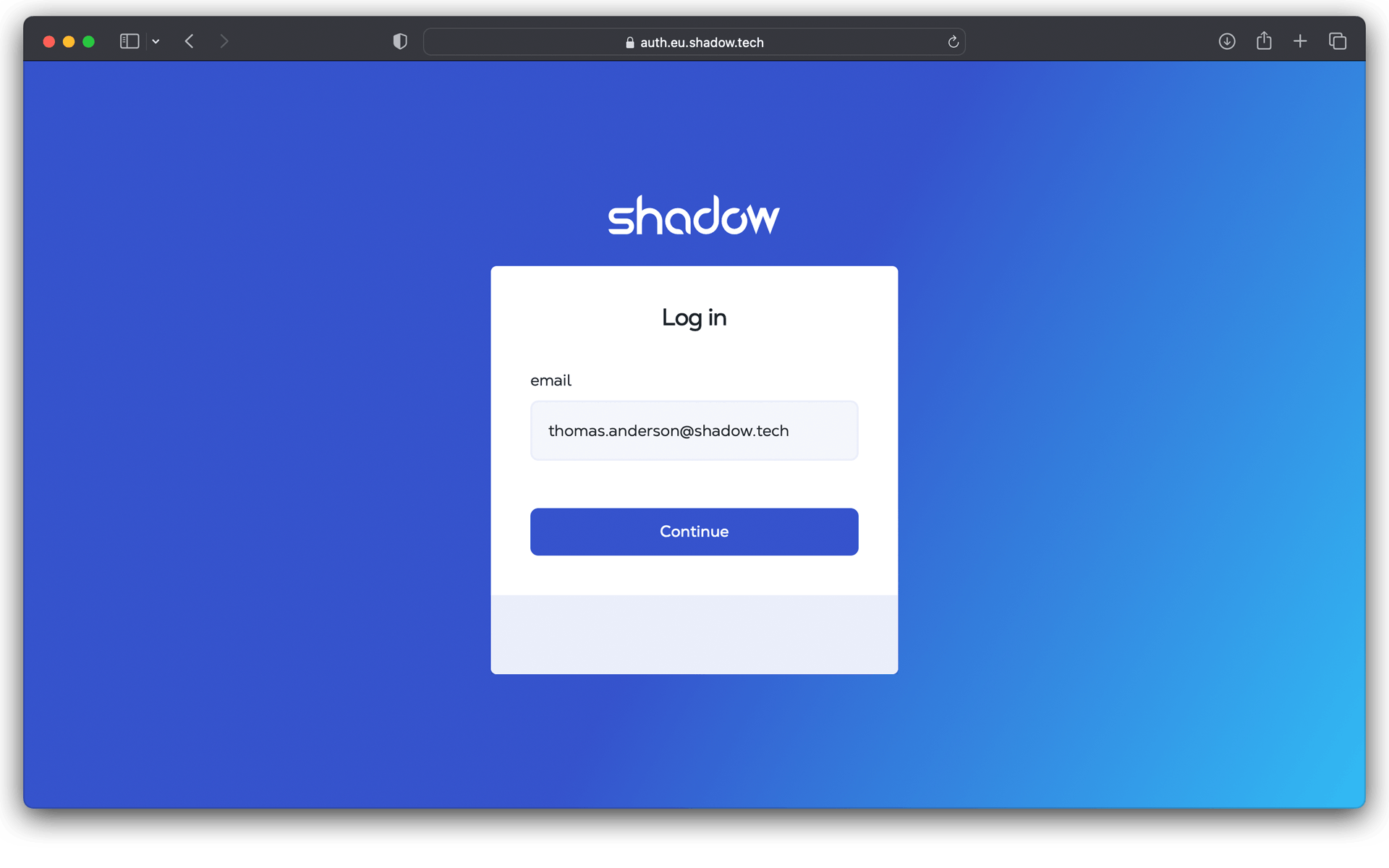 "The old platform, which we called "Legacy" internally, didn't allow, for example, multiple Shadow services for a single user. With all the launches coming up at Shadow, we had no choice but to move to a new platform."
Two-factor authentication in sight
Security also played a big role in the structure of the new Shadow platform. "We are now using a unified standard for authentication, which goes through the website. This is certainly a change that could disturb some users, but it's more secure and will allow us to implement two-factor authentication in the future", explains Edouard Vanbelle.
This transition also opens new perspectives for Shadow, whose ambition is also to conquer the world of business: "We have been able to test the implementation of features dedicated to professionals that we will reveal very soon, made possible by this new platform. We can even imagine, one day, the implementation of a 'Pay as you use' system, i.e. payment according to its use, for a few hours or a few days only."
What does this mean for Shadow users?
At first glance, the changes are minimal for users: the design of the Shadow online shop has changed and the login interface has also been revamped. Some users may have been surprised to be asked to reset their passwords*, for one simple reason: we have no access to our users' passwords, and as the platform changes, we need them to set their own passwords for this new platform. Shadow has also taken advantage of the new infrastructure to strengthen its password security requirements to optimize the security of the system.
Soon, with the new Shadow platform, you will be able to manage multiple Shadow subscriptions - and perhaps new Shadow services? - through a single-user account. Long live CBP!
*As a reminder, Shadow support will NEVER ask you for your password. If you receive an email that looks like one from the Shadow team asking for your password, it is definitely a phishing attempt. Stay alert!