Our VR program is currently at its peak of back and forth feedback between our amazing devs and our wonderful participants, aka our explorers. While our devs working on this project have been working exceptionally hard to try and bring a revolutionary feature to Shadow, and we are forever grateful for all the wonderful work they do, we wanted to pause and show some love to the people that volunteered their time to make all this happen!
Hi, I am Eislia from Texas, and I've been using Shadow for two to three years now. I think the reason I like VR as much as I do is because you get put into situations you'll never be put into in real life. Like… I can be going to town on some zombies with my fist. And… you know.. You can't do that in real life. Besides being awkward, something I'm really good at is giving feedback so when I saw I could be a part of the Shadow VR Beta program, I was in. And then I got in. That's the surprising part. I want to thank the people at Shadow for giving me the opportunity, and I look forward to continuing to work with them.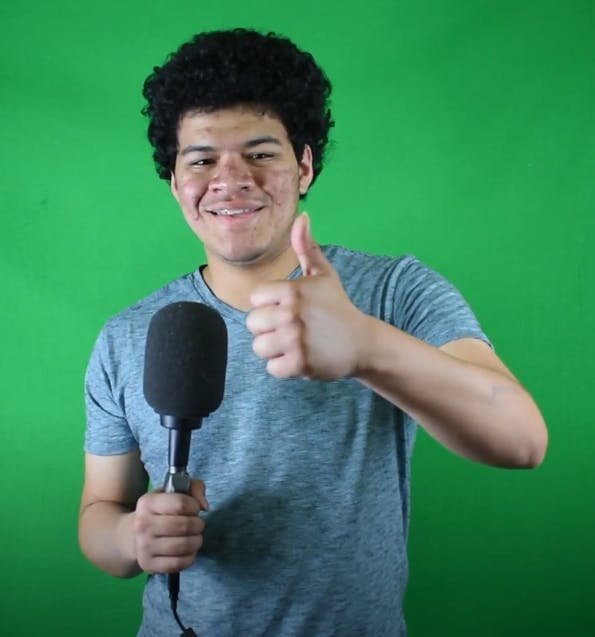 My name is Jack and I live in FL. I have been into VR since I was a kid in the 90s and tried out an old VR game at Disney Epcot,  which was basically sitting in front of a CRT TV. But it was magical enough that I kept up with VR ever since, and really got into once Palmer Lucky brought the Oculus Dev kits to those interested to try it. I've been with shadow for only a few months now, and love it. I love even more what they are trying to bring in regards to tetherless VR. I like to play Skyrim VR and Valve's The Lab (Arrow shooting game is therapeutic).
I use shadow because I want to be a minimalist and not have a large gaming rig in my office. Instead I have a small Surface Pro (Gen 1) that I use and when I want to game I load up Shadow and everything works great. I'm thrilled to be a part of the VR exploration program, and help Shadow test a new way to experience VR.
Bonjour. What's up guys? My name is Josh. I am a proud member of the Shadow VR Exploration Program and I'm hailing from the state of Maryland right in the middle of the Covid quarantine. I am going to be interviewed by my 8 year-old daughter.
8 year-old daughter: "How did you get into VR?"
Well I have been tracking VR since Oculus was a kickstarter, but I didn't have a VR worthy PC. So I was on the sidelines until Oculus released the Standalone Go. So about 2 years ago I picked up a Standalone Go as my intro to VR, and fell in love with it. And then this past year, I turned the big 40, and I decided the Oculus Quest was the appropriate birthday present.
8 year-old daughter: "What is your favorite VR Game?"
The best VR experience I have had is Valve's Half-Life Alyx. Graphically, everything about that game is amazing.
8 year-old daughter: "How long have you been with Shadow?"
Well, once I started getting into the gaming discords, I started to hear about Shadow, and the idea of doing cloud gaming intrigued me. It just so happened that around that time they were having a holiday promo, and at that price point I felt it was a good time to jump on board. So, somewhere around December of last year is when I started, and I have been having great experience so far.
8 year-old daughter: "Why do you use Shadow?"
Well, I kind of tried it out for two reasons: 1) for PC VR or I wouldn't be able to play games like Half-Life: Alyx and 2) the notion of using hardware as a service as opposed to buying and upgrading your own hardware. So I decided to try it out as an experiment to see if it was a viable alternative to maintaining my own home PC and I am very glad I did because the only complaint I had initially was the limited storage. However, as a couple of weeks ago now storage is upgradeable and I'm very happy with my Shadow.
8 year-old daughter: "Anything else you'd like to share?"
I'd just like to add that my experience with the program has been great so far. There's a great team of devs working hard to improve the VR experience and it's amazing how far they've come in such a short amount of time and I'm really looking forward to the future of Shadow VR.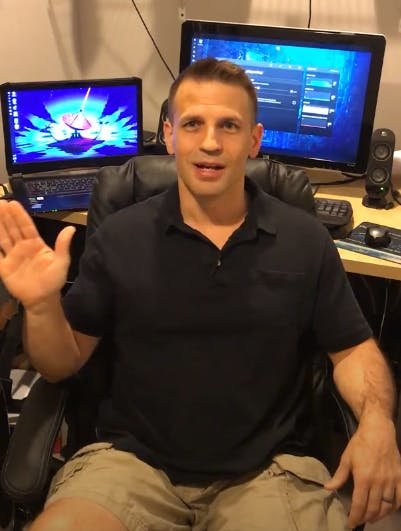 We loved being able to give our VR program explorers a place to share their voices (to be honest they share more than enough as is - shoutout to all our hardworking participants!). 
As we continue progressing through the program (and making VR smooth as butter on Shadow), we will have moments where we take a step back and give our explorers a platform to speak their minds. Just a little thank you from all of us here at Shadow!
Stay tuned for more updates on Shadow's entrance into VR. :)
Want to learn more? Sign up for our newsletter if you want to stay informed about the latest news regarding Shadow!