Paris, FRANCE - August 31, 2022 - Back in May, SHADOW unveiled new products and announced a new Power Upgrade. It's time to unveil more about this anticipated addition to our cloud offering for consumers, which will unleash greater power for our users, allowing them to create and play the best way possible. Shadow's Power Upgrade will be generally available on October 26 at 14.99€* per month, in addition to the Shadow cloud-computing subscription, still available at 29.99€*.
Ahead of this general availability, users who expressed their interest via a dedicated form since May will be able to pre-order the Power Upgrade starting September 20. They will be contacted by email in order to guarantee their October 26 access. We expect demand to exceed the number of slots available at launch and encourage our users to closely watch their mailbox on September 20!
The Power Upgrade will be deployed in recurrent batches starting October 26, but no queue system will be put in place: the Upgrade will simply appear available (or unavailable) on the SHADOW website depending on the current status for each region.
To prepare this launch ideally and allow our most faithful users to test the Power Upgrade in advance, an Early Access will be available early October. This Early Access period will be available at the discounted price of 9.99€* (versus 14.99€* for the general Power Upgrade), which will continue even after the Power Upgrade general availability. For this Early Access, we will prioritize users who had previously pre-booked Ultra and Infinite past offers and were not delivered. They will be contacted directly by our teams. Stay tuned for more details on this Early Access including the exact start date!
As a reminder, here is what will provide the Power Upgrade:
An AMD EPYC™ 7543P CPU with 4 cores and 8 threads

The power of a high-end GPU, among: - NVIDIA GeForce RTX™ 3070-class cards - NVIDIA equivalent graphics cards designed for professionals - The latest AMD GPUs based on the RDNA 2 architecture, including the AMD Radeon™ PRO V620 designed for cloud computing and cloud gaming

16GB of RAM
SHADOW expands: available September 15 in Canada and Austria, our services will be this Fall in Italy, Spain, Denmark and Sweden
SHADOW services will be available in two additional countries starting September 15: Canada and Austria. Those include our consumer-oriented cloud-computing service, inclusive of the upcoming Power Upgrade when available on October 26, as well as our Shadow Business Solutions designed for professionals. Users in the vast territory of Canada will be able to find out if their connection is eligible for Shadow offers via a dedicated page available before launch.
And the work goes on! SHADOW teams are currently developing the availability of its services in new countries in the coming months. Our next market openings are Italy, Spain, Denmark and Sweden, coming this Fall. The exact availability dates for each market will be announced in the coming weeks.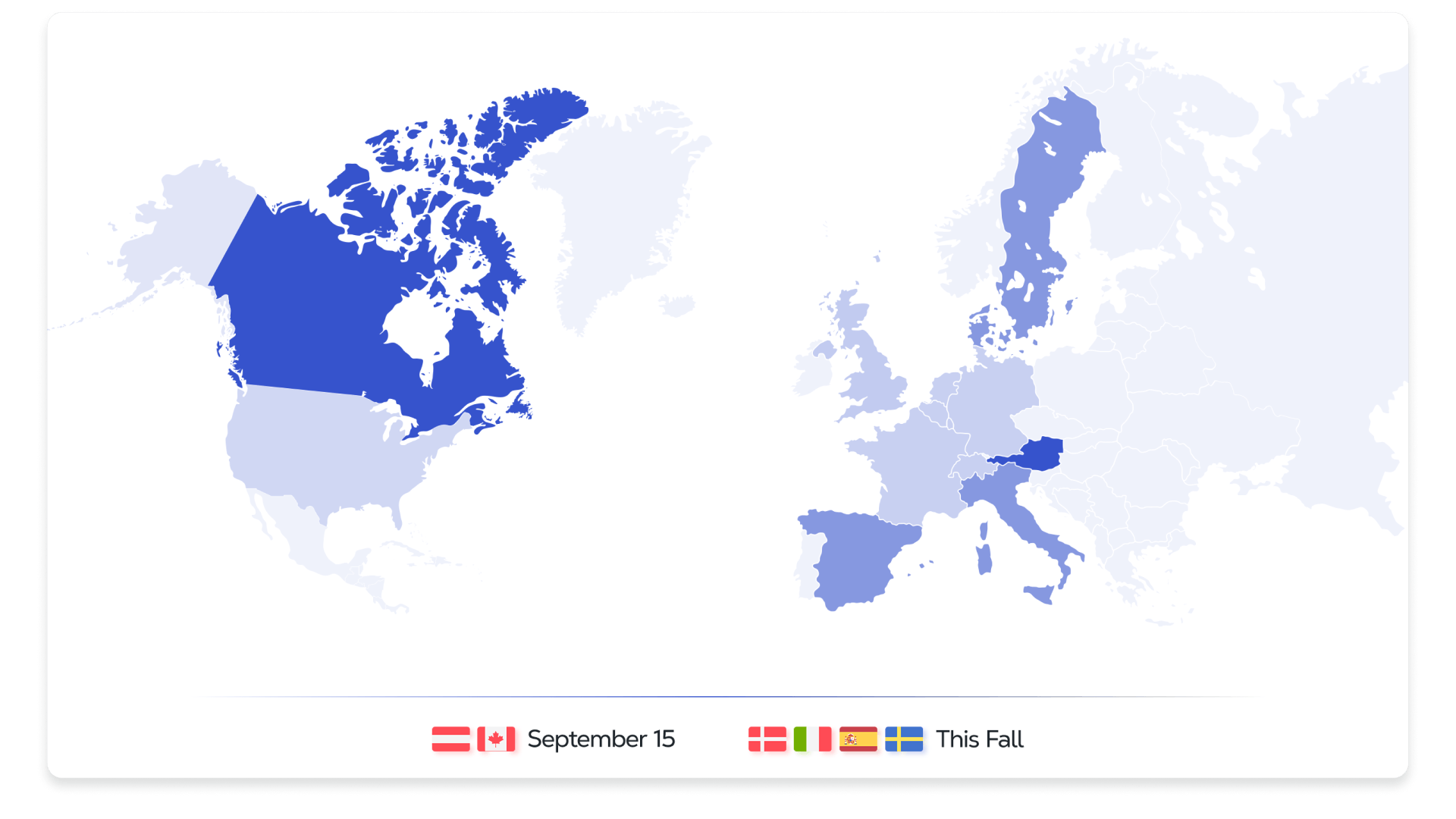 Here is a quick recap of the key dates we shared today:
September 15: Shadow is now available in Canada and Austria

September 20: Power Upgrade pre-orders available in all markets Shadow operates in**

Early October: selected users are offered Early Access to the Power Upgrade

October 26: general availability to the Power Upgrade, in limited quantities

November onwards: additional batches of Power Upgrade slots made available on a regular basis

This Fall: Shadow will be available in Italy, Spain, Denmark and Sweden; the exact timing will be confirmed soon
With these new announcements, SHADOW continues to deliver on its ambition to become the definitive cloud platform for gamers, creatives, and businesses.
To learn more about these announcements, tune in for a special Shadow News broadcast, live on September 6 at 18:00 CEST / 16:00 UTC / 09:00 PDT in French on Twitch  Shadow France and 19:00 CEST / 17:00 UTC / 10:00 PDT in English on Twitch Shadow Official.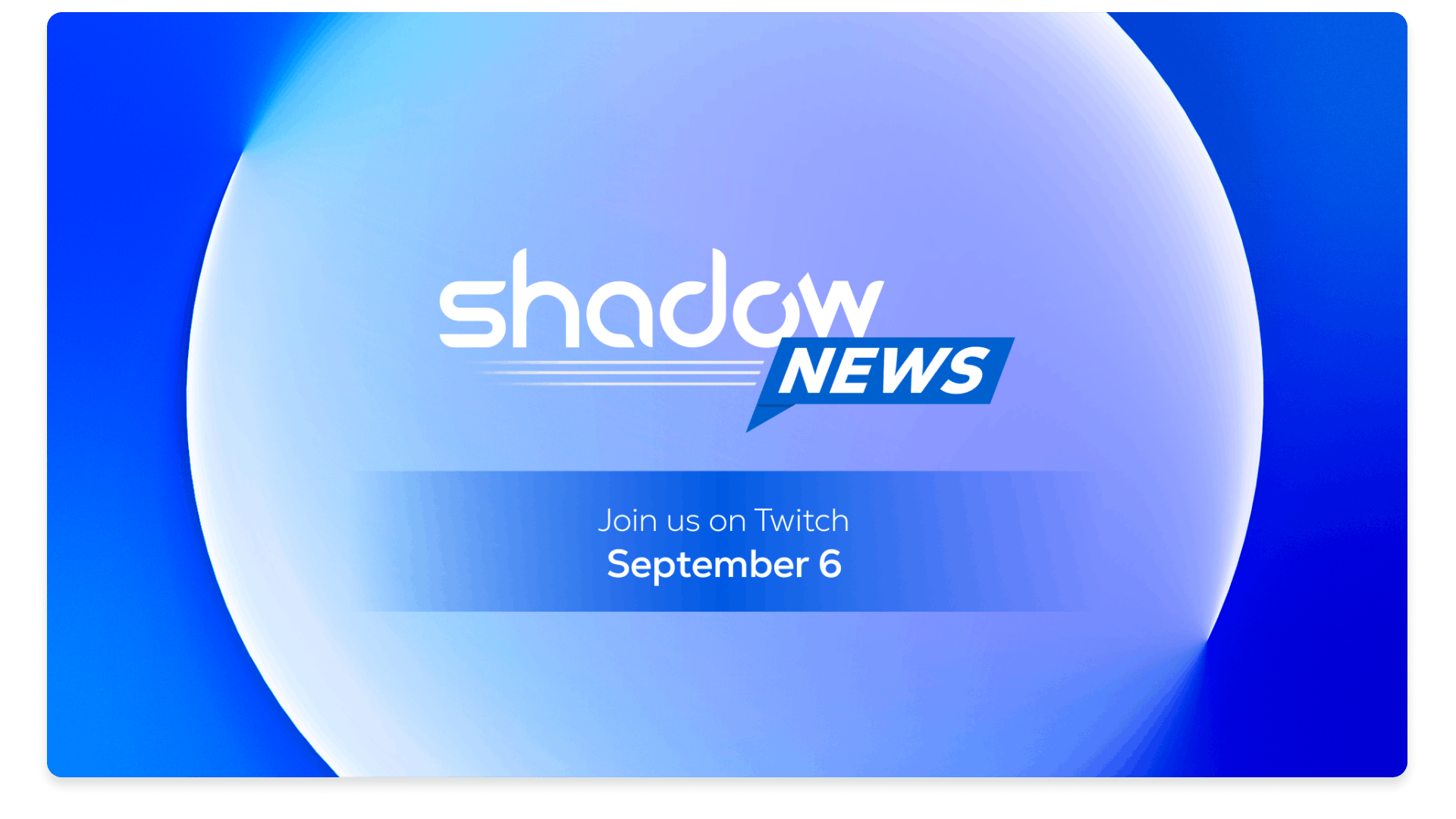 *Shadow service monthly subscription: 29,99€/$/£, CA$39.99, 34.99 CHF. Power Upgrade monthly price: 14,99€/$/£, CA$19.99, 19.99 CHF. Power Upgrade Early Access special monthly price: 9,99€/$/£, CA$14.99, 14.99 CHF.
**France, United States, Germany, United Kingdom, Belgium, Netherlands, Luxembourg, Switzerland, and starting September 15: Canada and Austria.
About SHADOW
At SHADOW, we strive to become the definitive cloud platform for gamers, creatives, and businesses, because we believe that cloud innovations have the potential to bring technological freedom to all. SHADOW delivers state-of-the-art cloud-computing experience to consumers, via its original Shadow service, and to professionals via its Shadow Business Solutions. It developed the first ever high-end cloud PC to play, create and work on any device. Shadow has more than 150 employees based in Europe and North America. Join us at www.shadow.tech. Check our latest news on shadow.tech/blog. Follow us on Twitter.