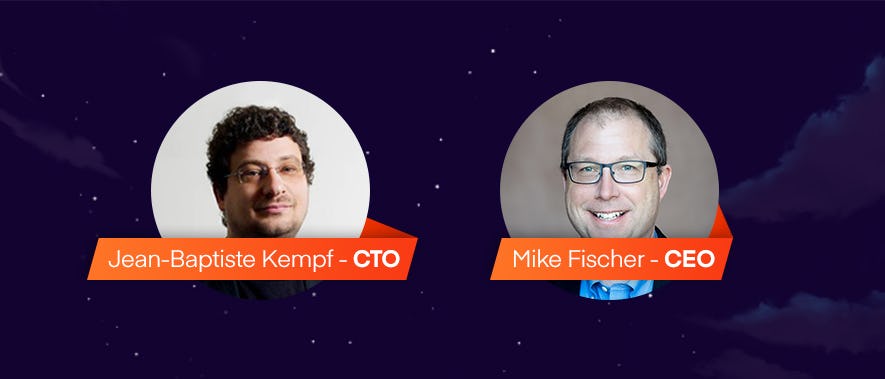 Powering up: Introducing our new CEO & CTO
The new faces that will take Shadow to new heights
—
16 September 2020 ago
Two new players have joined the game. 
And it's not your basic last minute pick-up, no. It's the highly sought-after pro players that will boost your team, and help you step up your game to become the best version of yourself.
You guessed it, by new players, we meant a new CEO and CTO. And by stepping up our game, we meant bringing Shadow to the next level. 
Who are they and why did they join us? All your questions will be answered in this article! 
Introducing Mike Fischer as CEO!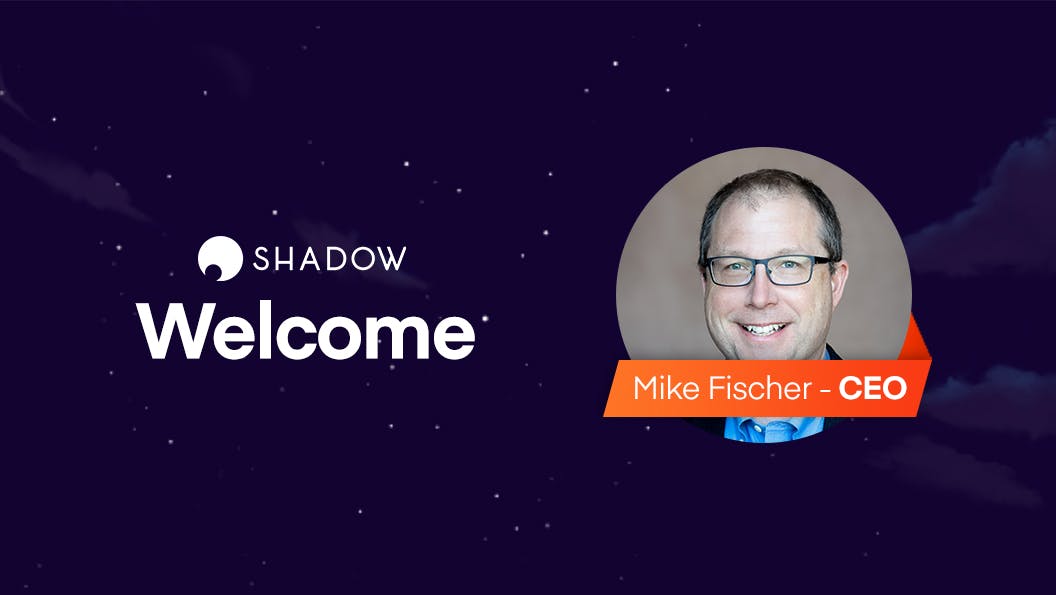 We speak the same language, we share a passion for gaming and we love his vision. 
These are some of the things that made us realize that yes, Mike Fischer is "the one". But let's dive a bit deeper into the reasons that made us love Mike, and made us think that he is the perfect CEO for Shadow.
As a pioneer in the gaming industry, Mike started his career at the Tokyo HQ of Sega with other notable stops at Namco, Xbox, Square Enix (as CEO) and Epic Games. This iconic leader in the gaming space also chaired the AIAS (which organizes the D.I.C.E. Awards).
He now takes over as CEO for Shadow and replaces Jérôme Arnaud, who successfully managed the transition between the departure of our founder Emmanuel Freund, and the arrival of the new management team.
His mission is to take Shadow to new heights and fortify our position as a market leader in the cloud computing space. It's time to show the world what the future of gaming is all about! 
Mike is a global leader and has lived everywhere around the world, from the U.S. to Asia, and Europe. His vast global experience and background will allow us to further accelerate and expand to other highly competitive international territories. This includes Asia, starting with South Korea later this year, propelled by a key strategic partnership signed with LG in March. We are very excited by this expansion and can't wait to have Shadow available in Asia… and some day all over the world! 
Building great tech takes a world-class CTO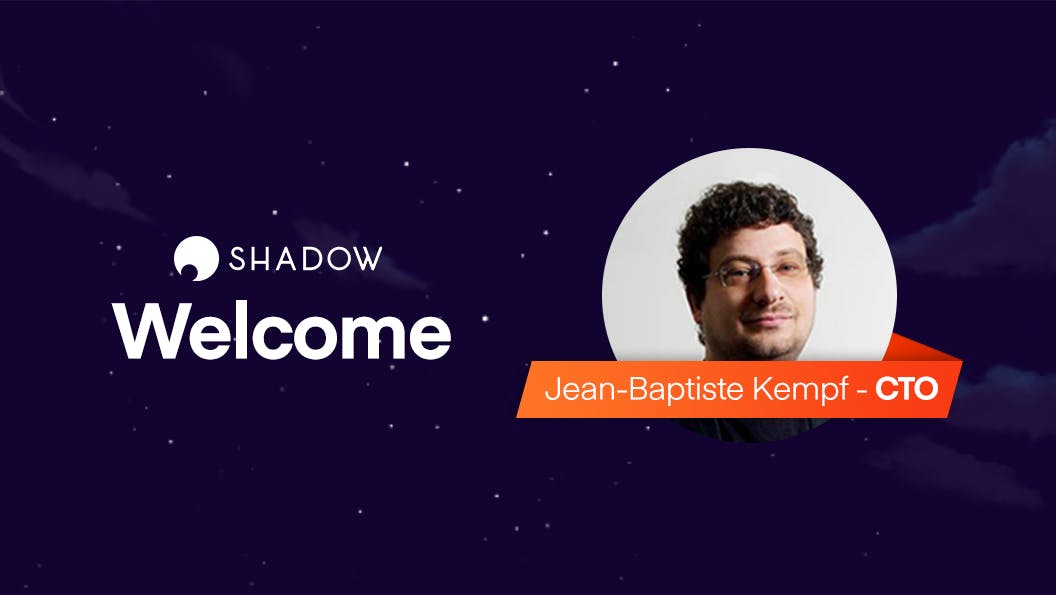 Because we want to reinforce our technology stronghold, Mike is also joined by our new CTO, Jean-Baptiste Kempf, who is the lead developer of VLC media player, the successful open-source video player software with billions of downloads. He is the founder of the VideoLAN non-profit and founder (and CEO) of several video streaming startups. His experience with streaming technology is unmatched and will enable Shadow to remain at the forefront of innovation and maintain the best cloud computing technology in the industry. For the first time in his career, he joins a company that was not founded by himself (how lucky, right?). That's because he truly believes in our technology. 
In line with Shadow's initial vision, Jean-Baptiste's technical expertise will bolster our technology, with the lofty goal to make high-end computing power available to all - this is what pushed us to found Shadow in the very first place, and we are thrilled to have new people join in the adventure to help us fulfill this dream. 
Attracting top talent with a revolutionary product 
Just like the rest of the company, these industry leaders are attracted to Shadow because they appreciate the world-changing potential of cloud computing and gaming technologies and think Shadow is best positioned to lead this transformation. We expect many great things to come in the near future with these two reputed leaders at the helm. 
Because it would be too impersonal to finish this article without quoting our new CEO even once, here are a few words from him why he joined us:
"I've worked on many great game platforms and technologies in my career, but Shadow is the most revolutionary breakthrough in gaming that I have ever seen, and that's why I joined the company."
Oh, and by the way, they're also huge gamers like us.
Mike's favorite game is Rocket League, playing daily with over 500 hours total, and more recently has been enjoying Fall Guys! Jean-Baptiste, a strategist and lover of classics, his heart is torn between Zelda Ocarina of Time and Ages of Empire 2 for his most loved game, dabbled in Anno and Zelda: A Link to the Past this summer!