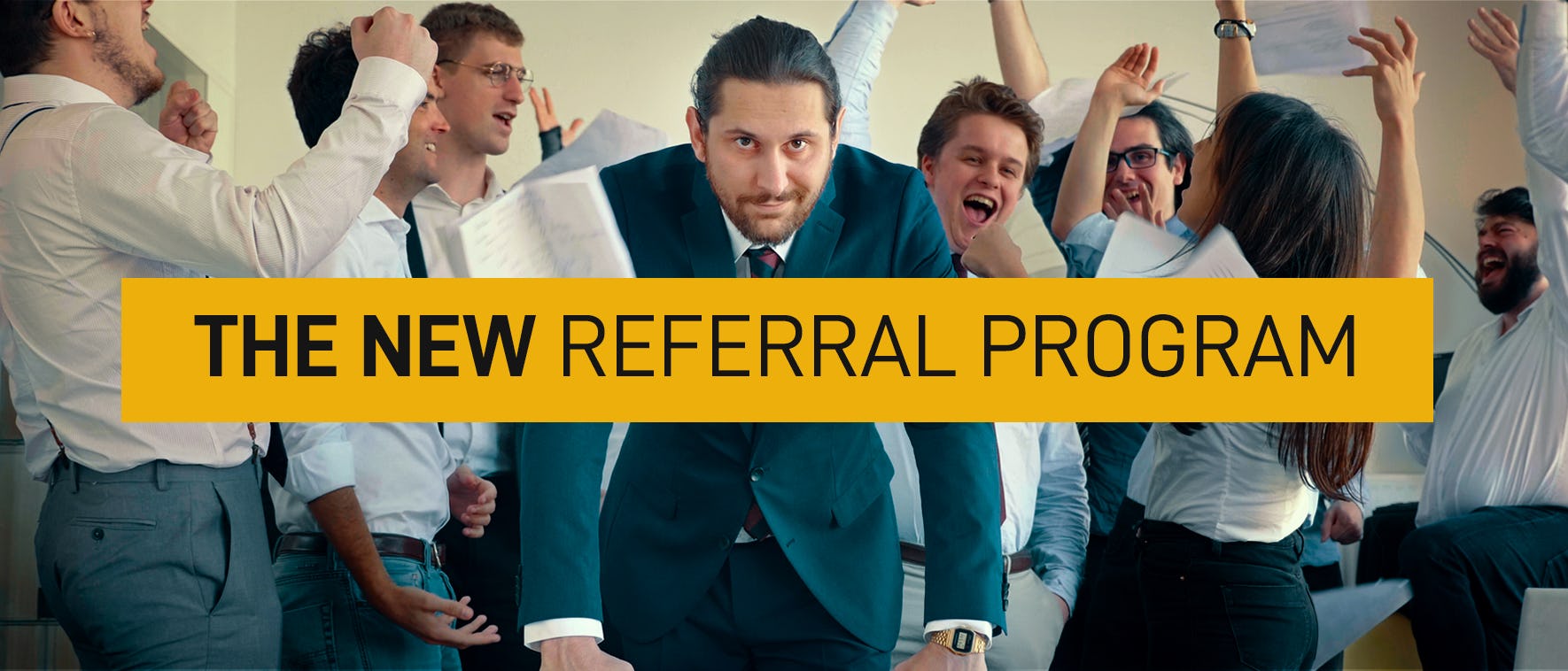 One for all, all for the family!
The new referral program has arrived. And it will surprise you. Everything you are about to read will surprise you. Get ready.
Have you always dreamed of having lunch with a Shadow employee, all expenses paid? Or do you need a new monitor? Maybe a new mouse pad to show your love for Shadow? You want to be Shadow-ized (yes, it's a new term we just invented) from head-to-toe?...And all this without even spending a penny?
We took all your feedback of the current referral program, put it in a large pot, added a zest of Shadow, mixed it all together and let it simmer, simmer, simmer...
This is how the new referral program was born in a nutshell.
Okay, sweet, so we're gonna win a lot of gifts. What exactly are these gifts!?
Whether you have 1 referral or 200, we have gifts for everyone! And you still get to enjoy £10 off your next bill every time you refer someone while your friends will get their own £10 reduction on their trial cost. Isn't that fabulous?
List of rewards:
1 referral: an exclusive Shadow 4K wallpaper.
2 referrals: an Xbox One controller clip to use Shadow on your smartphone.
3 referrals: a pack of Shadow goodies. What's in it? You'll have to wait and see ;)
4 referrals: another £10 off your next bill (yes, that's a total of £20 off your next bill!).
5 referrals: a Shadow mouse pad.
10 referrals: an Xbox One S controller.
15 referrals: a £50 Steam gift card.
20 referrals: a Shadow collector hoodie + a Shadowized t-shirt (yes, it soundds promising!)
30 referrals: a Logitech G903 mouse
40 referrals: a Logitech G513 keyboard
50 referrals: the Shadow Ghost with a unique design (once it's out, of course)
75 referrals: a noblechair ICON gaming chair
100 referrals: a Oneplus 6T smartphone
150 referrals: an AOC Agon AG322QCX 32"Curved LED Monitor 144hz
200 referrals: A VIP lunch with an employee of your choice (transport, meals and overnight stay provided)
Okay, well, the new sponsorship is really really super-duper cool. But what else you got for me?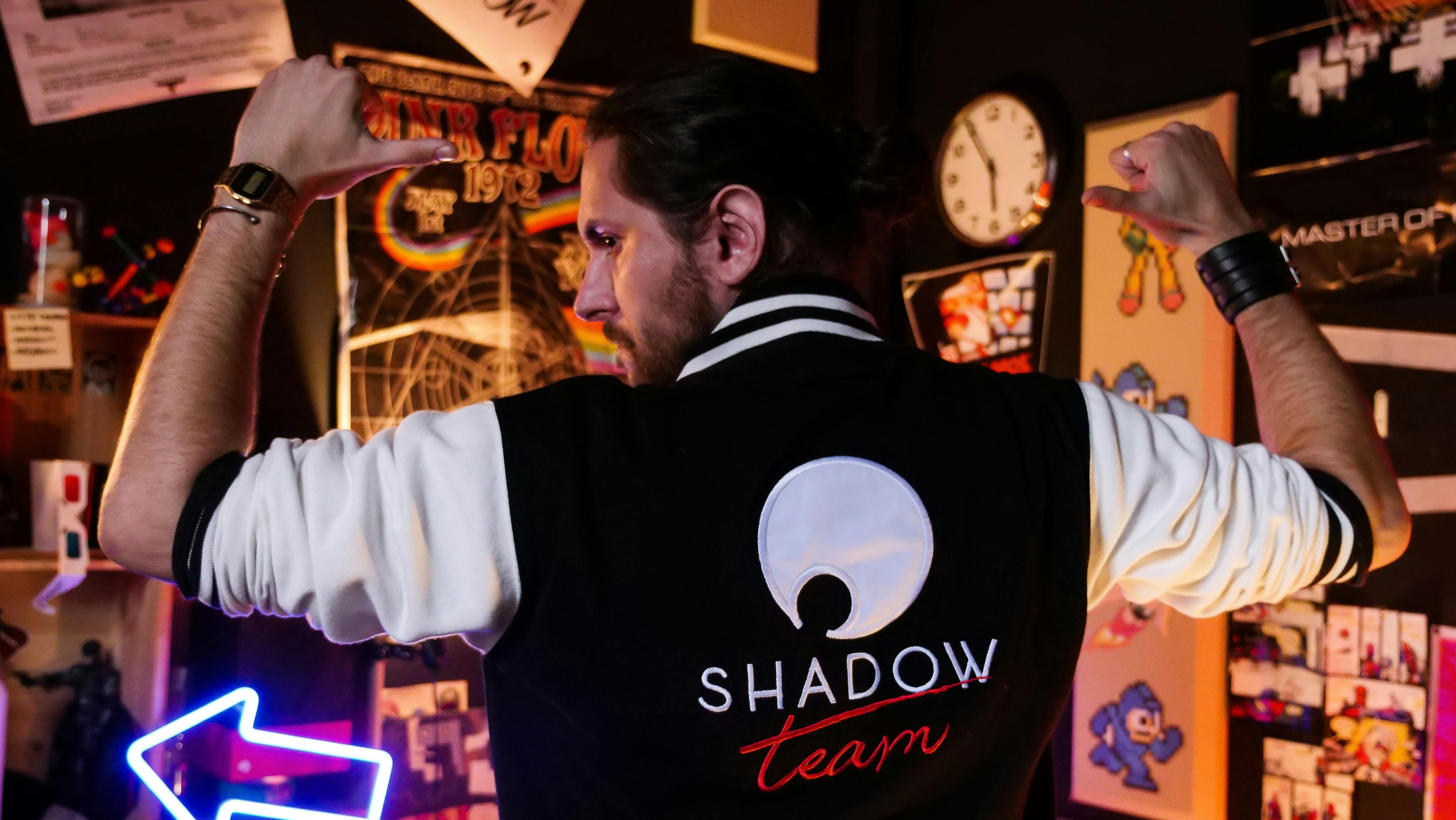 #AlreadyWinning
But wait, there's more! (yes, there's always moar)
Sure, this little update to the referral program is wicked cool, but what about all the people who have already referred Shadow to their family / friends / colleagues / neighbors / fish / cat / catfish / mayor / president?
The answer is simple: you are already a #Winner!
The referral program is retroactive, meaning all referrals you've accumulated up to now still count in our new program! So if you already have 200 referrals, that already makes a total of 15 gifts for you. YES! YES! YES! Not just one gift, but ALL THE REWARDS...and that's Shadow for you!
And what about those who have passed the 200 mark? Congratulations, just like Neil Armstrong taking the first step on the moon, you will be the first to discover what others don't yet know...Our mystery gifts!
That's it, if we've brought all this new newness to our referral program, it's because we love you. And because we know that without our community, we are nothing!
One for all, all for the family!
Now, it's time to get started! Hop in your customer account and get started now 🚀