Blog
/
Shadow news
/ Looking back at the best Shadow setups from our community in 2018!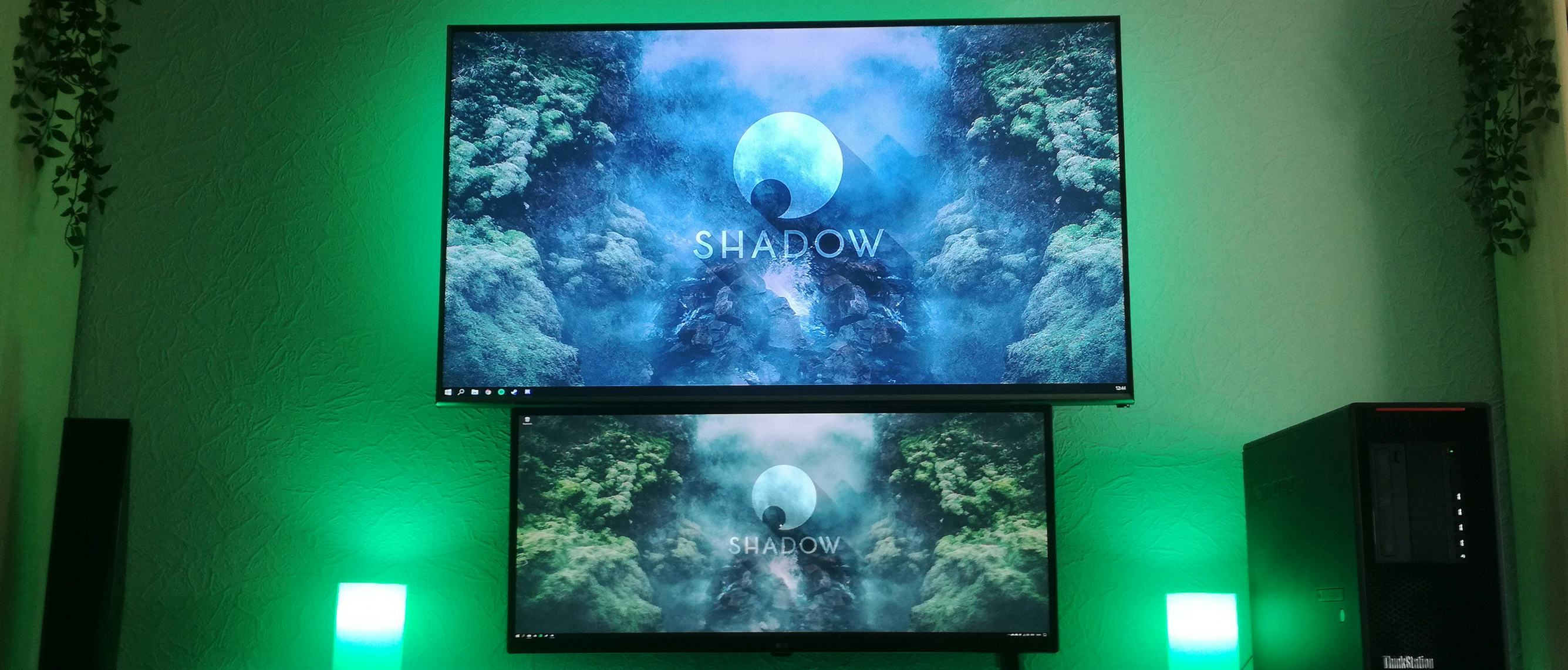 Looking back at the best Shadow setups from our community in 2018!
And they are all beautiful in their own ways.
We can't stress it enough: Shadow is a powerful gaming PC, available everywhere, at any time. Some of our users have thus taken advantage of this mobility to build beautiful and ingenious setups for their Shadow. Here is a selection of the 10 best setups in 2018 with the pictures you sent us. It's obviously arbitrary and we decided to present this list just like a Friends episodes. Because why not?
The One Where Everything Is Zen
An all-natural setup. A simple desk, free from anything unnecessary. A pair of green lamps for softened lightning, that goes pretty well with the forest screensaver and the plants on both side, whose leaves are cascading over the bookcases. We hope there is a little frog-shaped fountain somewhere nearby, it would be so perfect to listen to a whale songs disc and play Subnautica.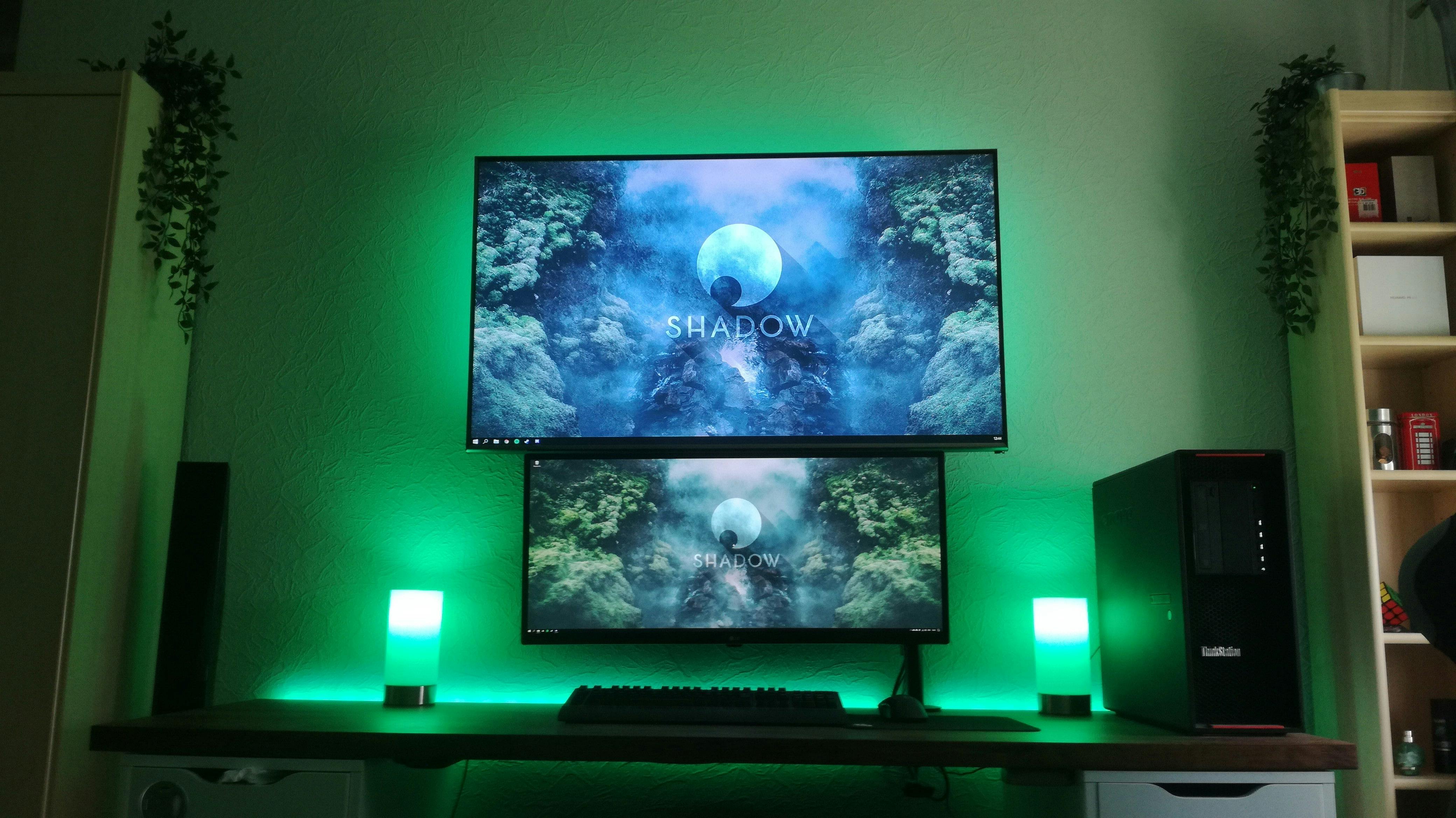 The One With Stars All Over The Place
You keep sticking to No Man's Sky, in spite of its first months of chaos? You keep exploring Elite Dangerous or EVE Online with your friends? Or maybe you try to colonize entire planets in Astroneer and Surviving Mars? Well, my dear interstellar fellows, here is the ideal setting for your space journeys. You'll even be guided by the light of this good old Millenium Falcon.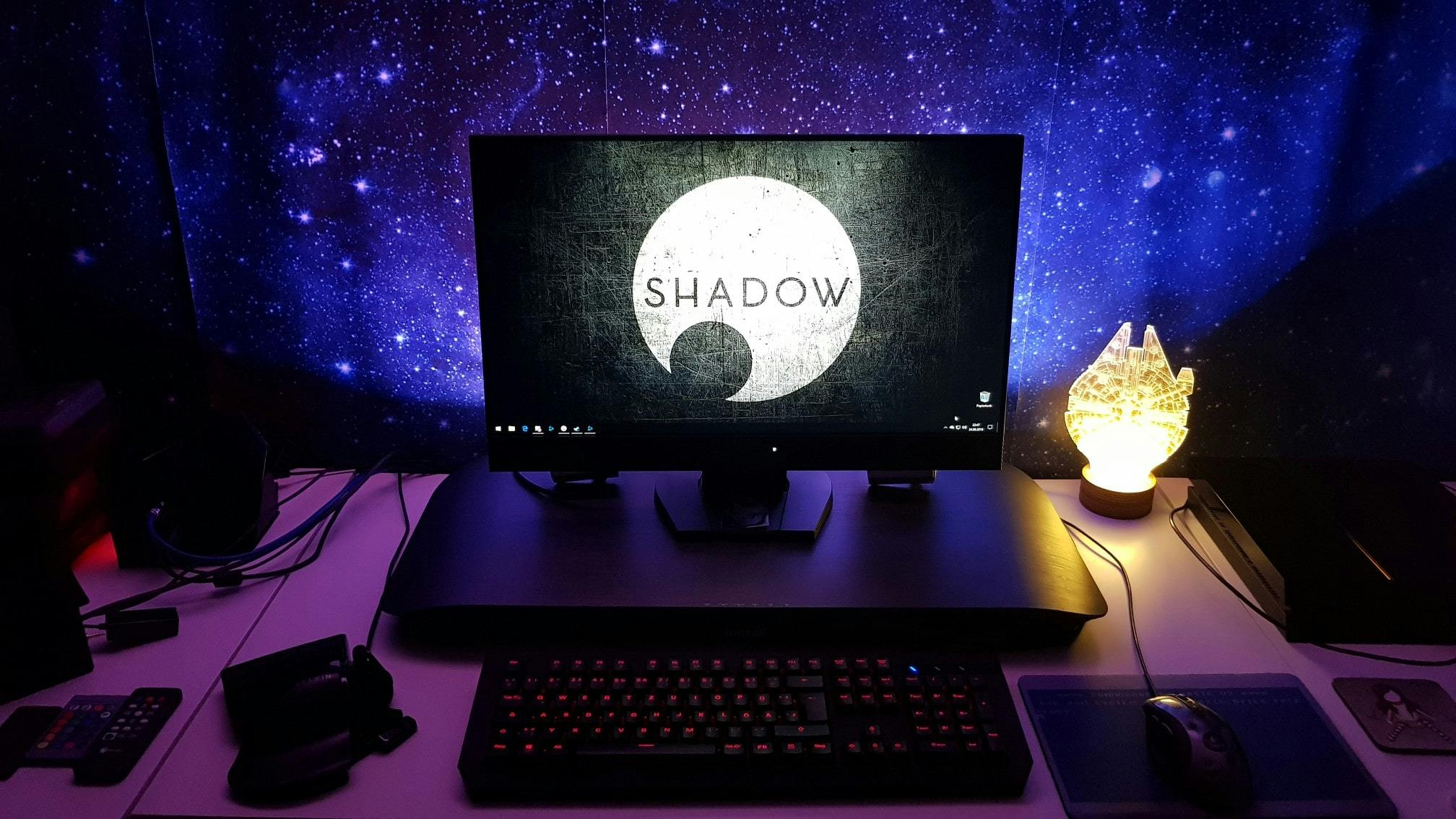 The One With A Lot Of Eyes
Who said that two screens were enough? Probably not this Shadower with his multitasking setup that proves you can have four screens without giving up the very idea of breathing. We still advise you to grab additional pairs of eyes for practical reasons. From a genetic point of view, it won't be that easy.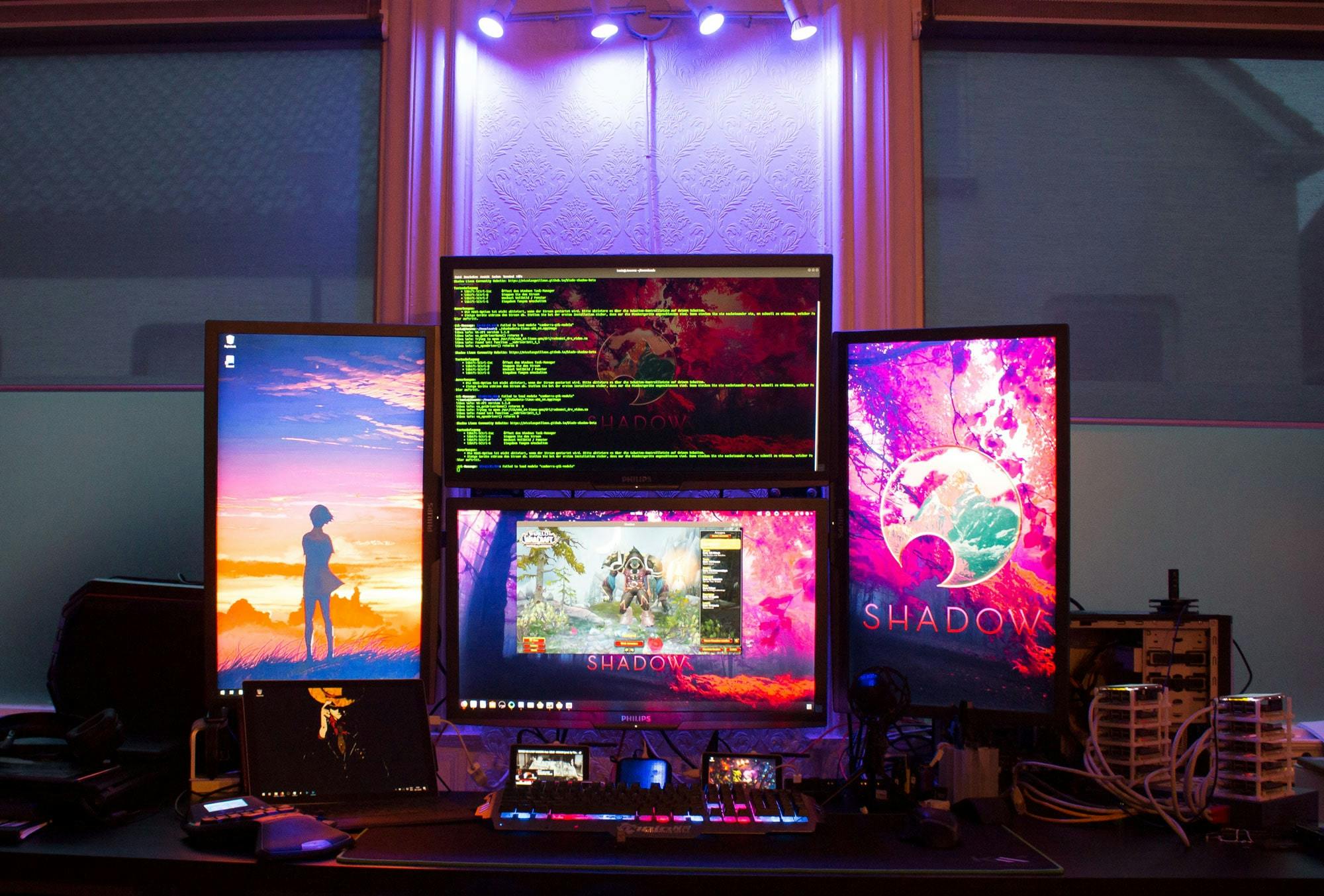 The One Who Loved Pets
We do have a lot of pet lovers at Shadow. These guys love their furry friends so much, they even allow them to invade their Shadow setups – anyway, we are all aware that it's a battle you can't win. We already knew about cats and their attraction towards keyboards – here is Kairi, Janexh's cat – but the little guy below has nothing to be ashamed of.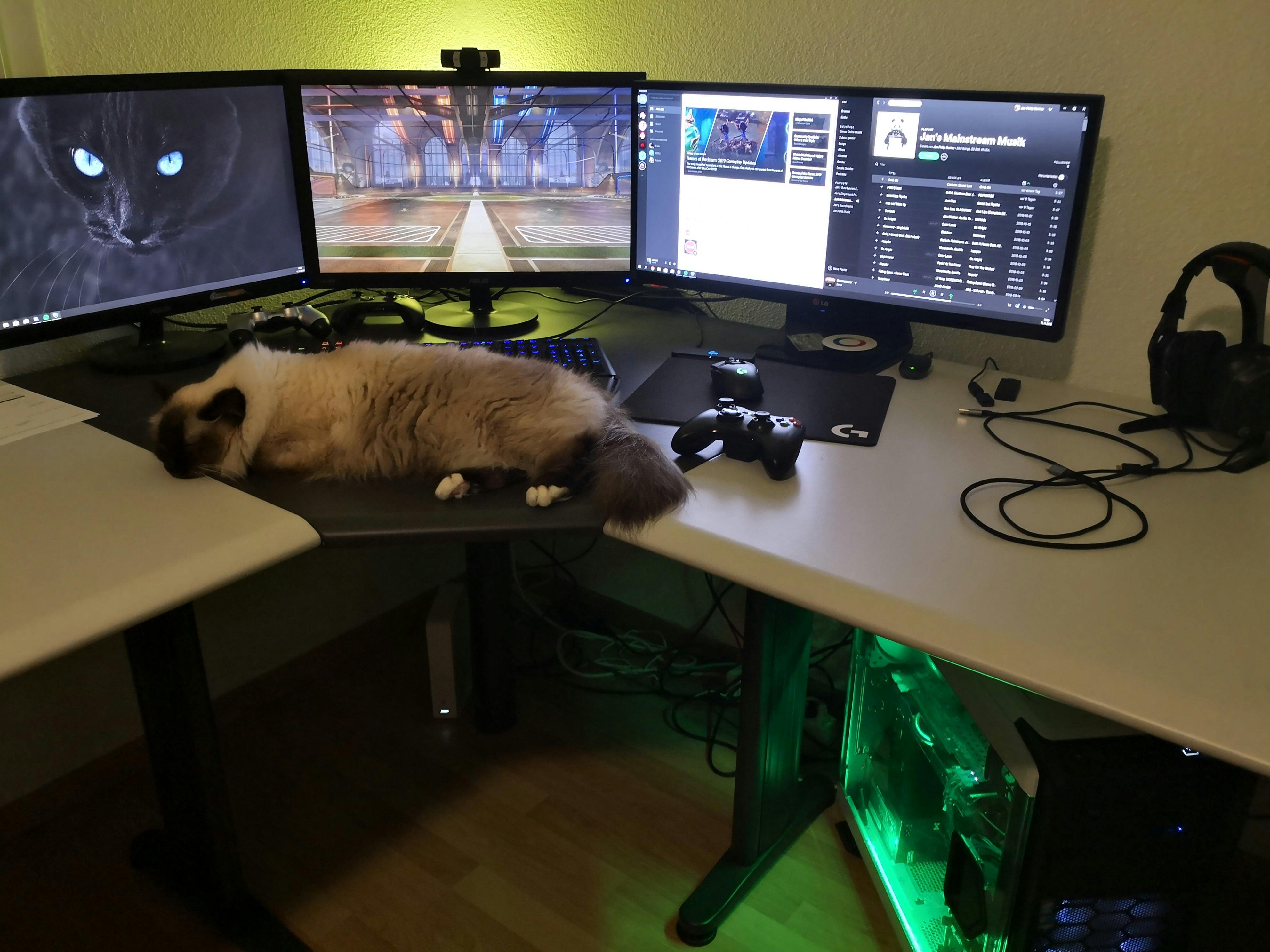 The One Who Loved University Wifi
Everyone has tried to improvise a tic tac toe game in a boring math class with just a pen and a table once in their lifetime. Everybody has tried to use the old school computers to run Counter-Strike, or play smartphone games to avoid falling asleep. Games have always found their way into the classrooms to cheer up gloomy afternoons. So we're definitely not surprised to see this.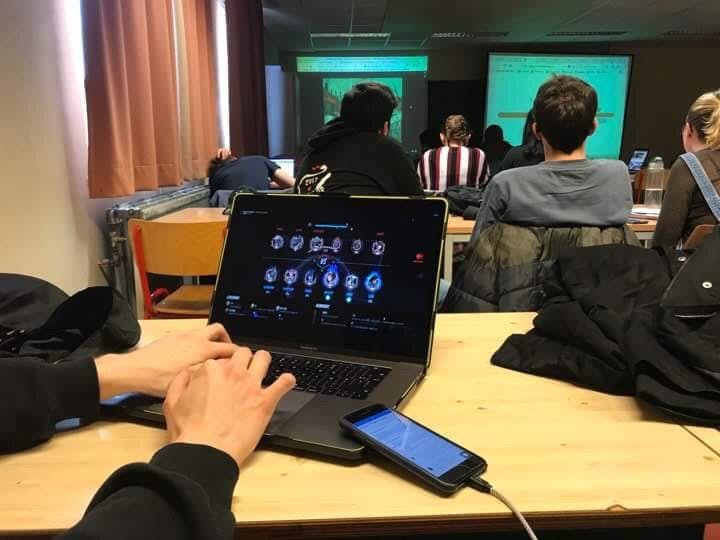 The One With A Car But No Money
For many users, launching Shadow in extreme conditions has become a sport in its own right. And we have some champions around here, like this Shadower: traffic jam, bad laptop, everything perfectly set to go on a quick PUBG session. Great job, mission complete.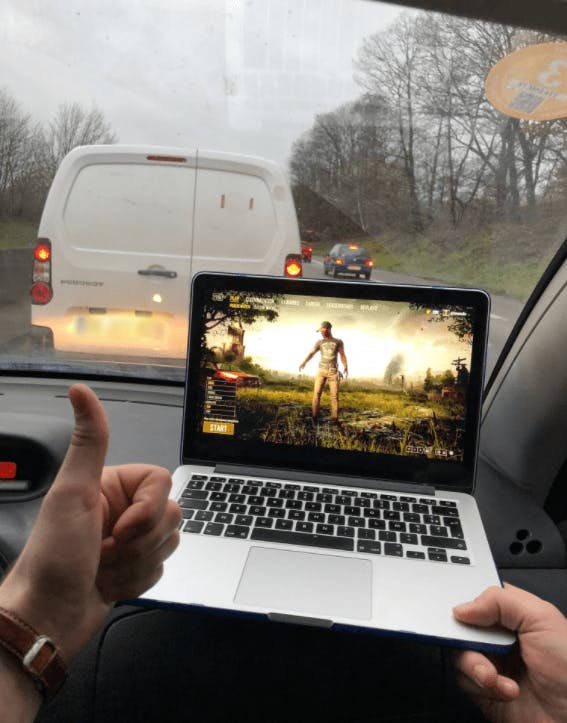 The One Who Replaced the GPS
We have to admit, it can be annoying. It gives orders all the time, with its fawning and empty robot voice. It's wrong from time to time - pretty often actually. And it doesn't even apologize. There are even places it can't pronounce correctly. But honestly, did it deserve to be replaced by a Fortnite game so abruptly?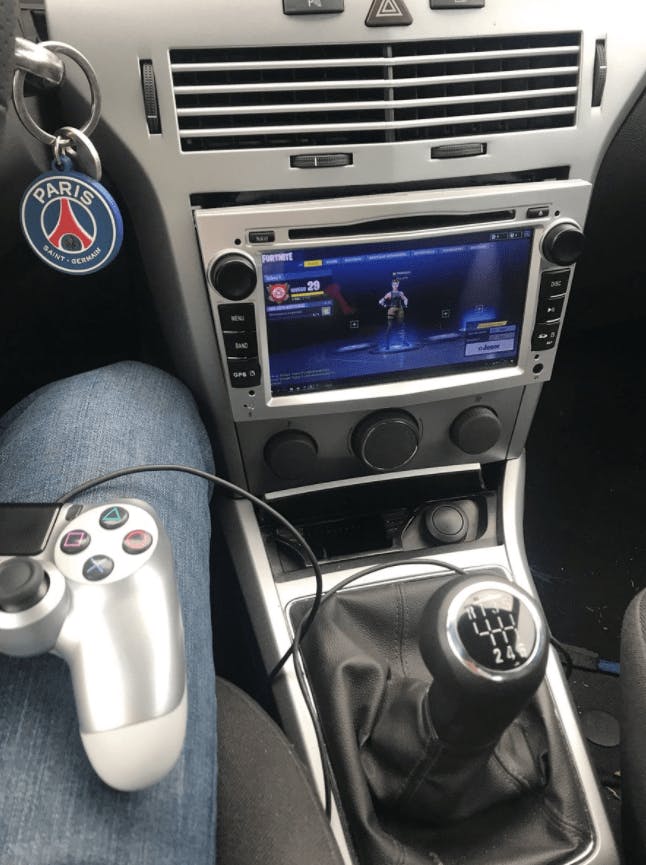 The One With Tiny Luggage
A Gaming PC with enough power to run triple-A games doesn't have to weigh 67 pounds, to heat the room like it was meant to hatch chicks from their eggs or produce the noise volume of an airport. No, this ultra-mobile setup comes with a blue hedgehog, clearly trying to become popular again. What an opportunist.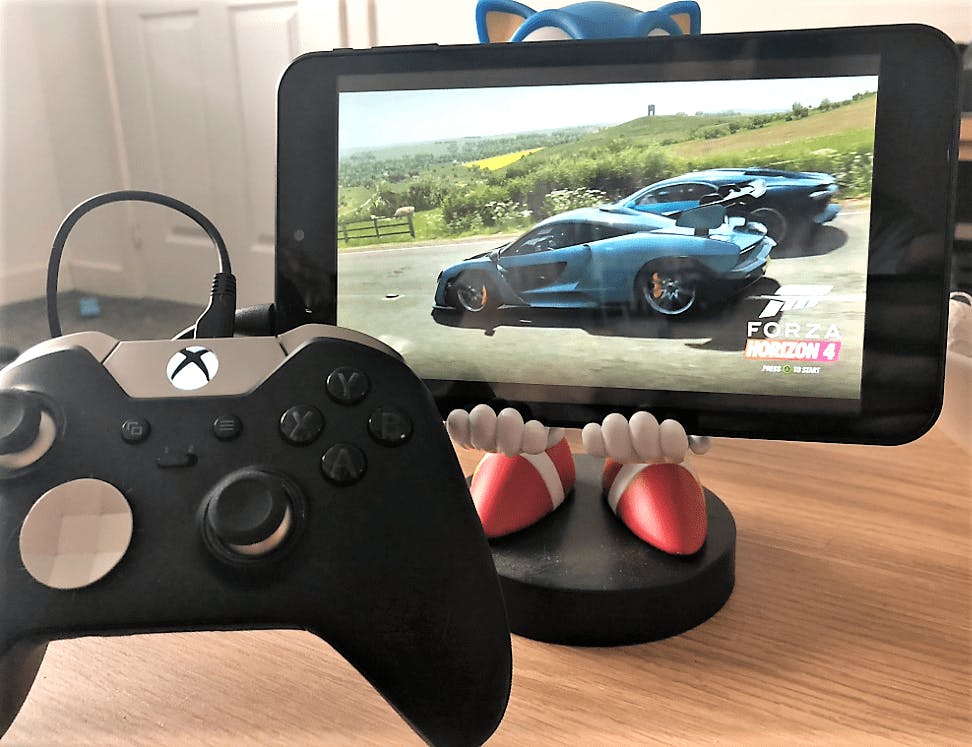 The One Who Wanted To Boost His Console
When it was released a few months ago, the GPD Win was introduced as a portable device, powerful enough to run a PC operating system and games that come with it. But of course, reality was quite different and the little Chinese console struggled to run demanding games. One of our users found quite easily the solution: no overheating, no frame drops, the GPD Win can finally fulfill its destiny.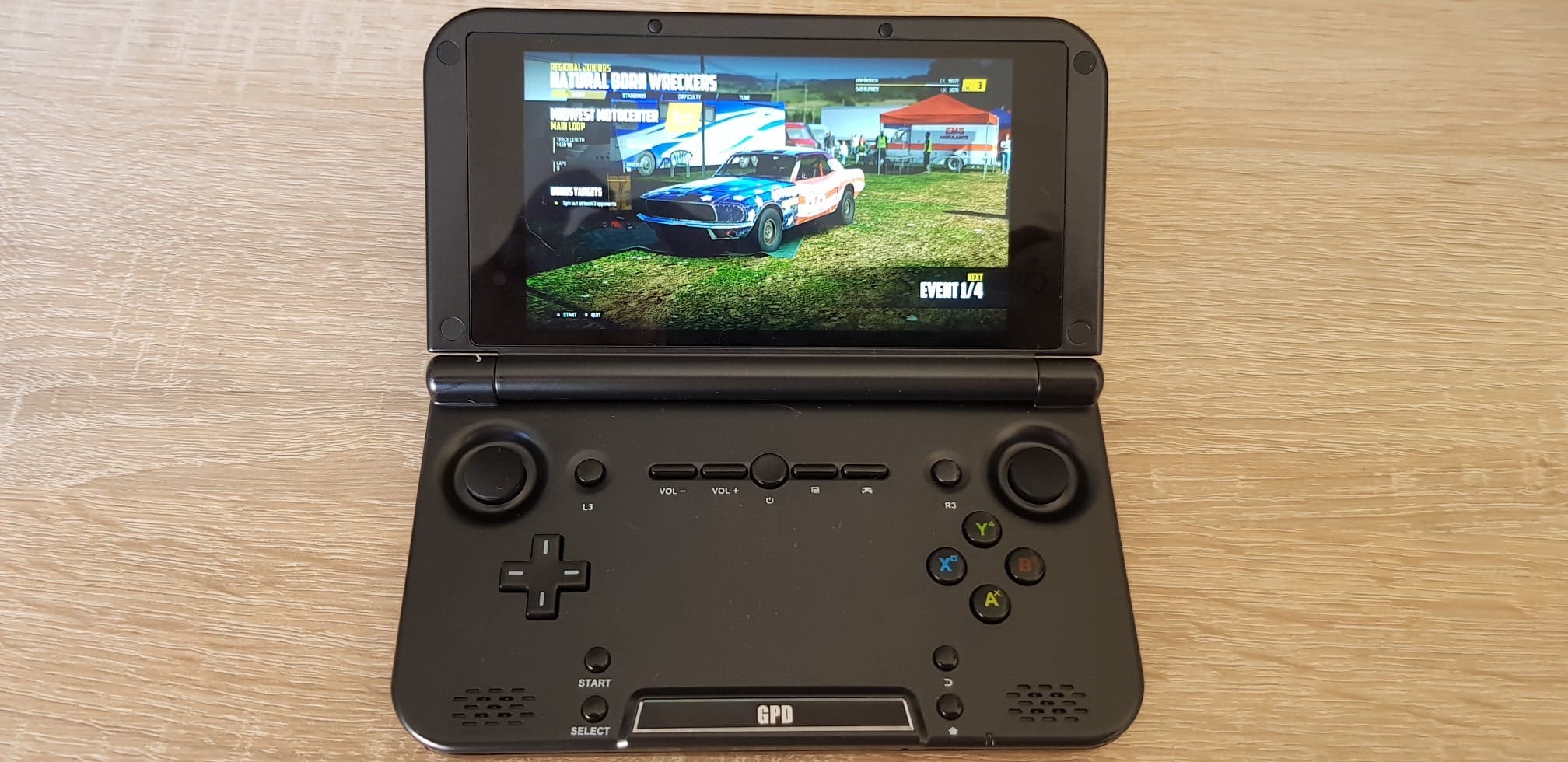 You want to try to make your own great setup with Shadow? Go to the shop page to get your subscription !