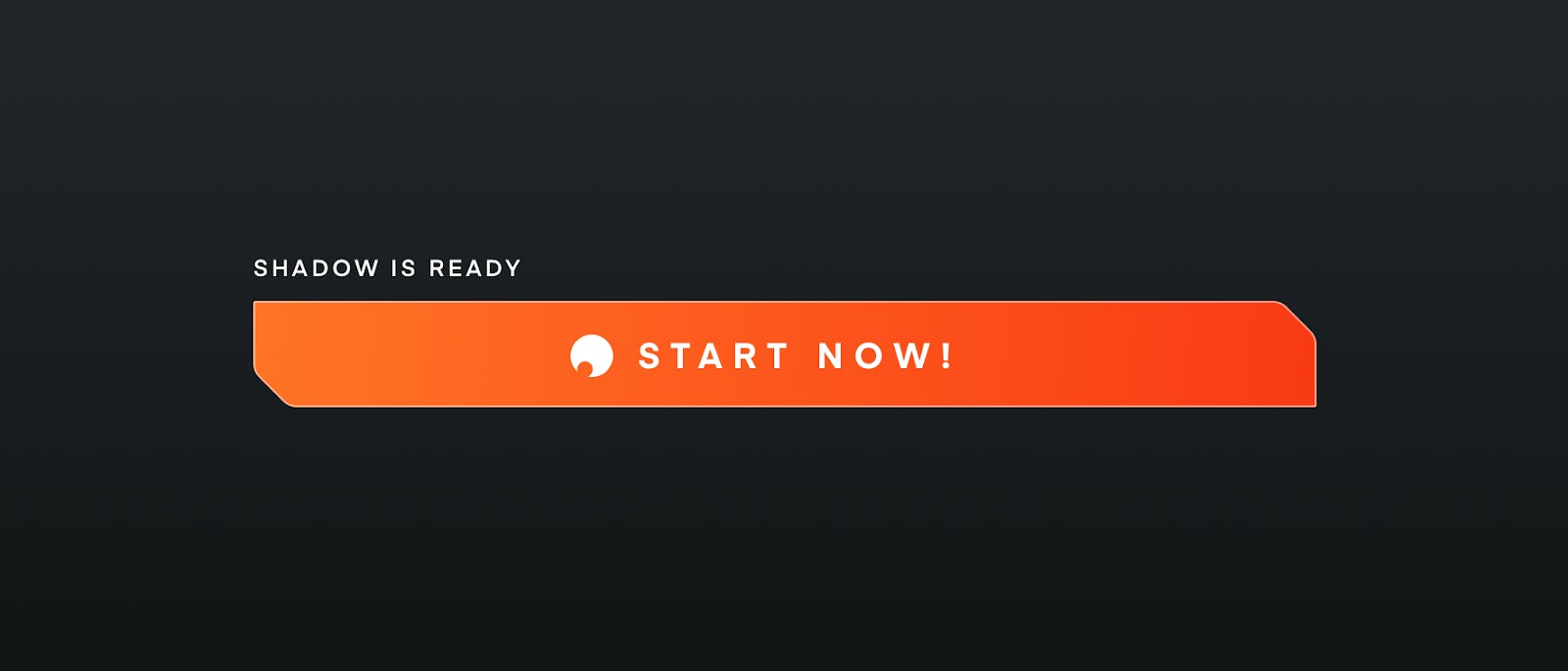 Everything you need to know about the new Shadow Launcher
Your Shadow is getting an upgrade. With our new launcher you'll be able to log in faster, view cool content and more.
We've worked overtime to develop a gorgeous new launcher focused on bringing you the best experience possible. And, now it's here.
We built the new launcher with stability and simplicity in mind. We think the new launcher is easy to use and more efficient than its predecessor, and can automatically solve errors for you. But, most important, the new launcher begins loading your Shadow the moment you open it.
Check out the full changelog on our subreddit.
Load faster with the new Start button
With a little magic from our team of trusty devs, we've conjured up a brand new start button. Now, a glowing loading bar charts your progress as Shadow boots up, and once it's complete, it flashes red. Most importantly, we've redesigned the button so that it loads Shadow lightning-fast - meaning that once it's ready to go, you'll be able to jump into your games almost instantly. Play on.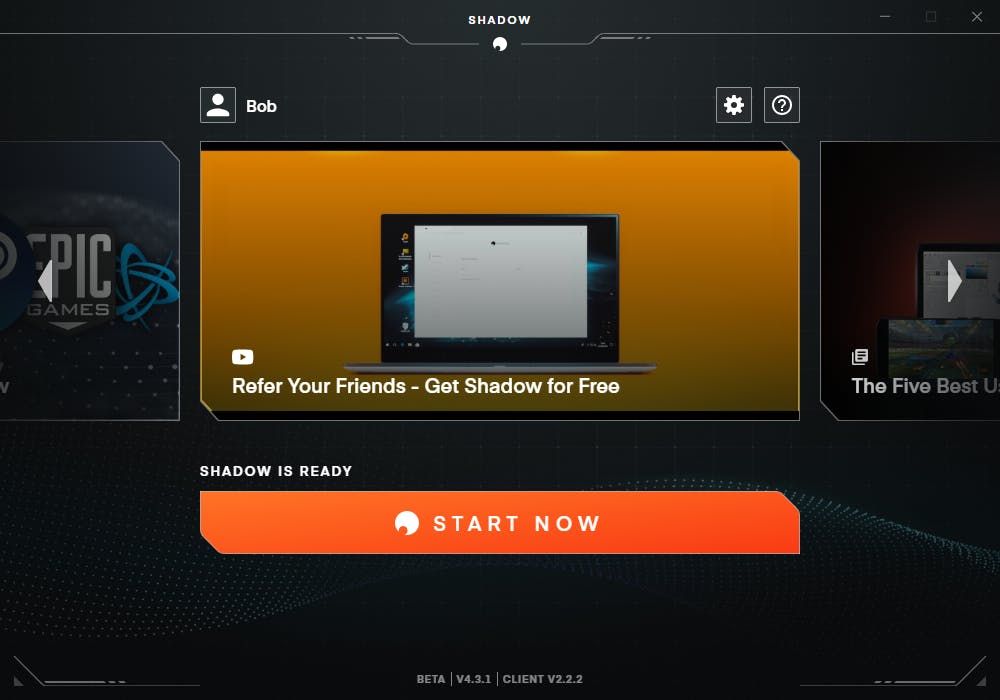 Help is never far
On the very, very rare occasion where your Shadow might be feeling a little under the weather, we're here to help. Our new launcher makes it ultra-easy to access our help center, where you can browse our FAQs, check out some quick tips for fixing minor issues or send us a message. You'll be up and running again before you know it.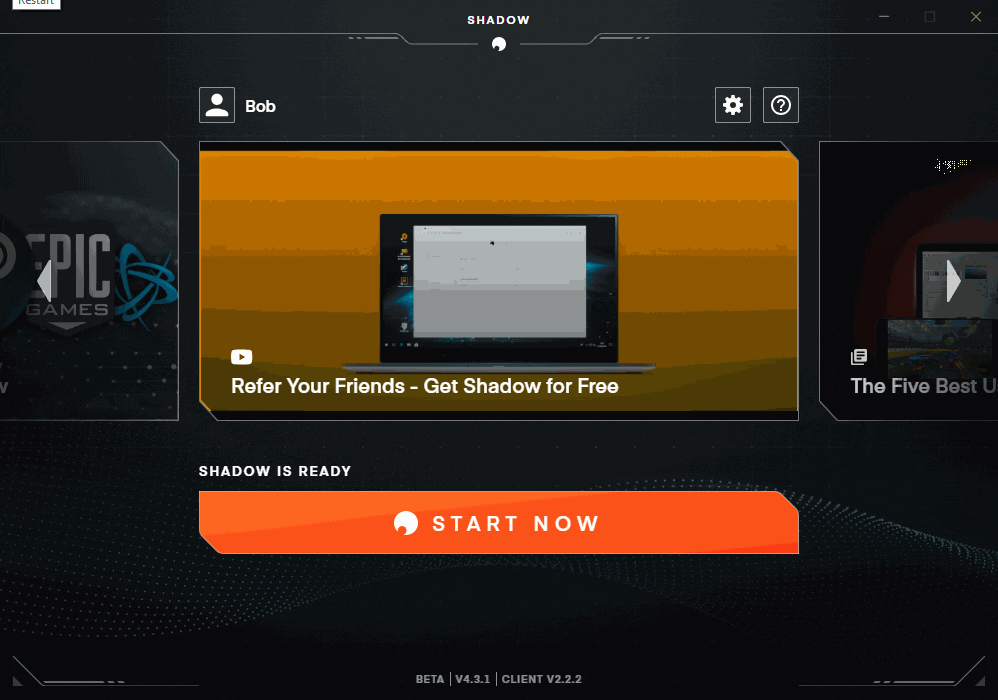 More is on the way
The new Shadow launcher will be available on desktop platforms first - Windows, Mac and Linux - and will arrive on Shadow Box and Shadow Ghost soon.
There are more great things coming, too. Over the next few months, we'll be adding additional features to the launcher, including improved functionality for managing your account, gamepad navigation and a premium spot for the awesome content we're creating here at HQ (such as amazing articles, videos and more!). Better yet, you're guaranteed to enjoy what you see on-screen, as the content on your launcher will be personalized to suit your tastes. Yep - we've really thought of everything.
The Team
The team who worked on this project was composed of five talented developers and one UX/UI designer - a big shout-out to all of them for their tireless work!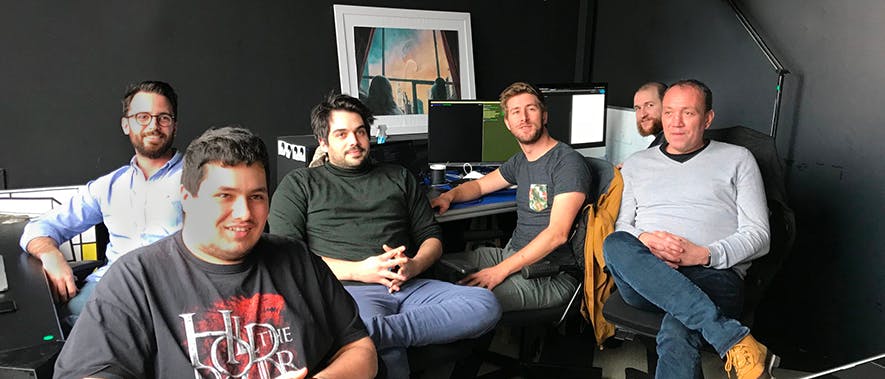 With the help of the QA team, our Shadow Insiders and our beta tests, and of course everyone else at Blade, the launcher is now running buttery smooth.
Have any questions or feedback? Let us know on our official Discord.