How it all started,
from gaming to the cloud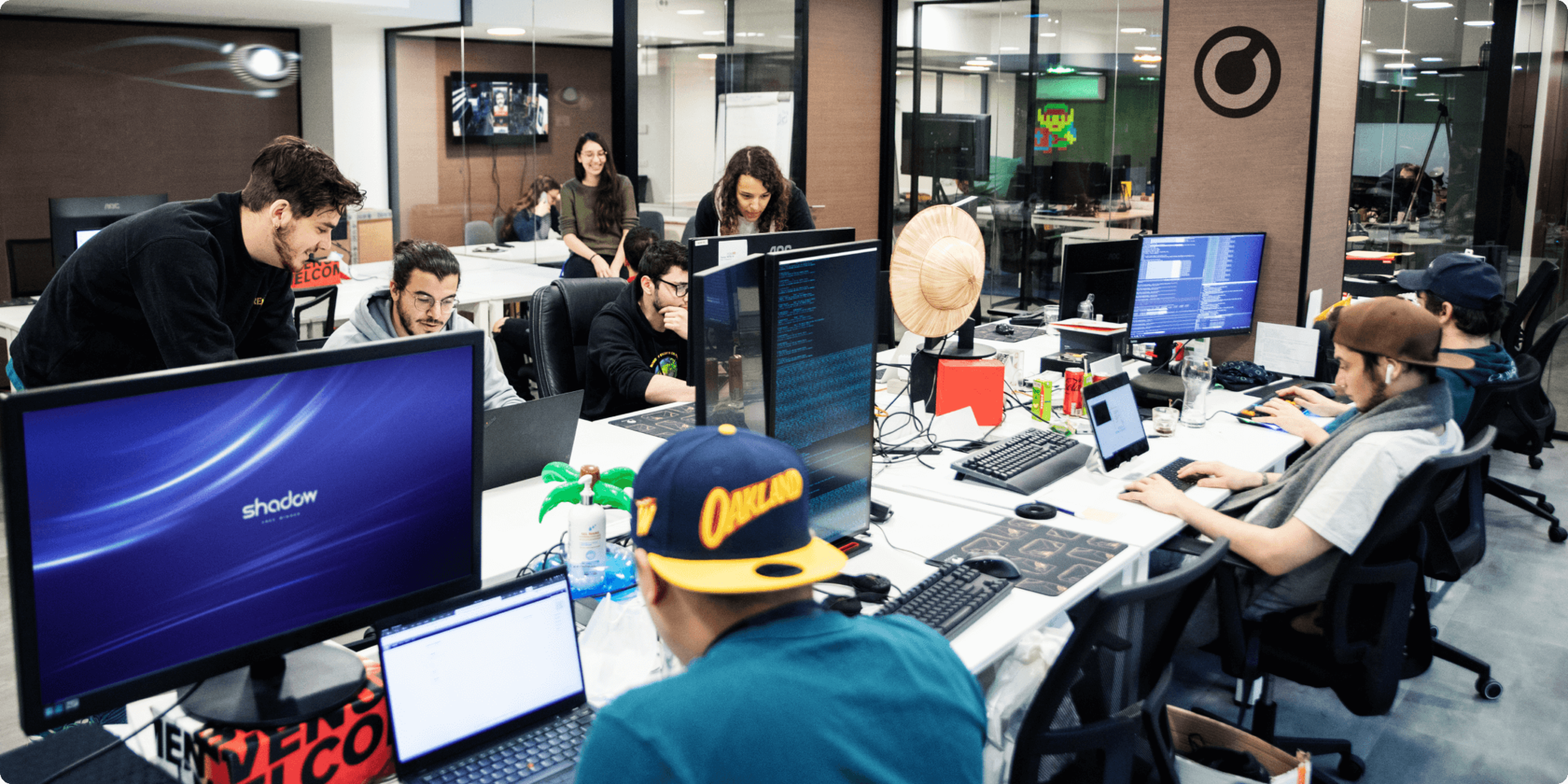 Like many young entrepreneurs, our co-founders lived for their passions: for them, it was technology and gaming.

As PC gaming equipment grew more and more expensive, they took an interest in cloud technology and thought of a concept: streaming a high-end Windows PC on an underpowered laptop.
Le cloud computing existait déjà depuis des années, mais le défi était ici bien plus grand. Avec ce projet passionnant en tête, ils ont rassemblé une petite communauté de collaborateurs passionnés, sachant qu'ils pouvaient offrir une nouvelle vision de ce qu'ils aimaient le plus : les industries de la technologie et du gaming.
"We are very proud of SHADOW's evolution and what we have to offer today. We have great ambitions and remain deeply convinced that cloud is the best way to democratize technology."
Stéphane Héliot, Co-Founder and Deputy CEO at SHADOW.
Our journey, through the cloud
Day one
After the creation of the company in 2015, Shadow officially launched in France in 2016, with a small team and a growing community that was key to the project's development and early success.
From prototype to prototype
The release of the high-end cloud PC service couldn't have happened without the community's devoted support and enthusiasm... This is why Shadow's DNA has always been closely tied to our passionate users and testers.
Scaling up
Over the years, Shadow launched in many countries and continued to evolve with its different communities. As we kept developing new features, we did our part in pushing cloud and remote access technologies further