It has now become a tradition...THE moment that everyone's been waiting for. 2020's cherry on top: Yes, we're talking about this year's best setups! 
Ok, we might have gone a bit crazy with the emphasis in this blog introduction, but we promise you that this selection won't disappoint! As always, our community went above and beyond to share as many creative and good looking setups as possible. 
They see me rollin', they hatin'
What could be a better setup than this to play a racing game? 
None.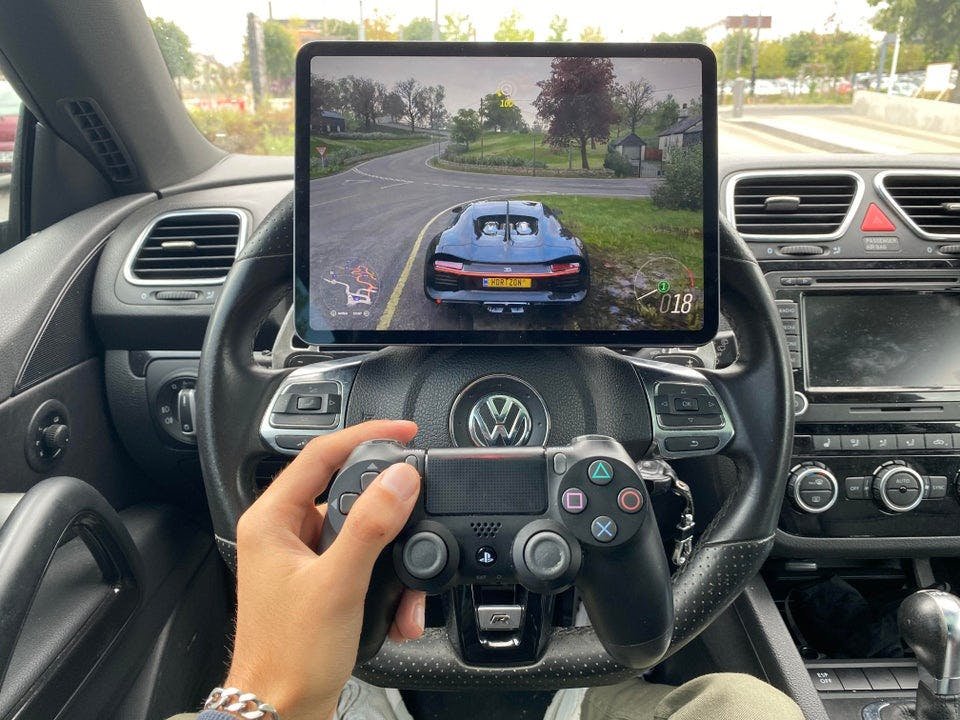 We mean, probably none. If you have a better example, like where you actually play soccer with your car while playing video games (don't do that, it's too dangerous, but you get the idea), please go ahead and share it with us; we would be very curious to see that! In the meantime, JsM & DaRkMiLiS set the bar really high with this one! The car, the iPad, the PlayStation controller, the environment... everything is on point. 
Killing me softly with this song...
How cool would it be to bind the actual in-game commands to a music keyboard? Pretty cool. If you read us insrecords, please make this dream come true and provide us with a video of you killing your opponents softly with your songs! Wink, wink.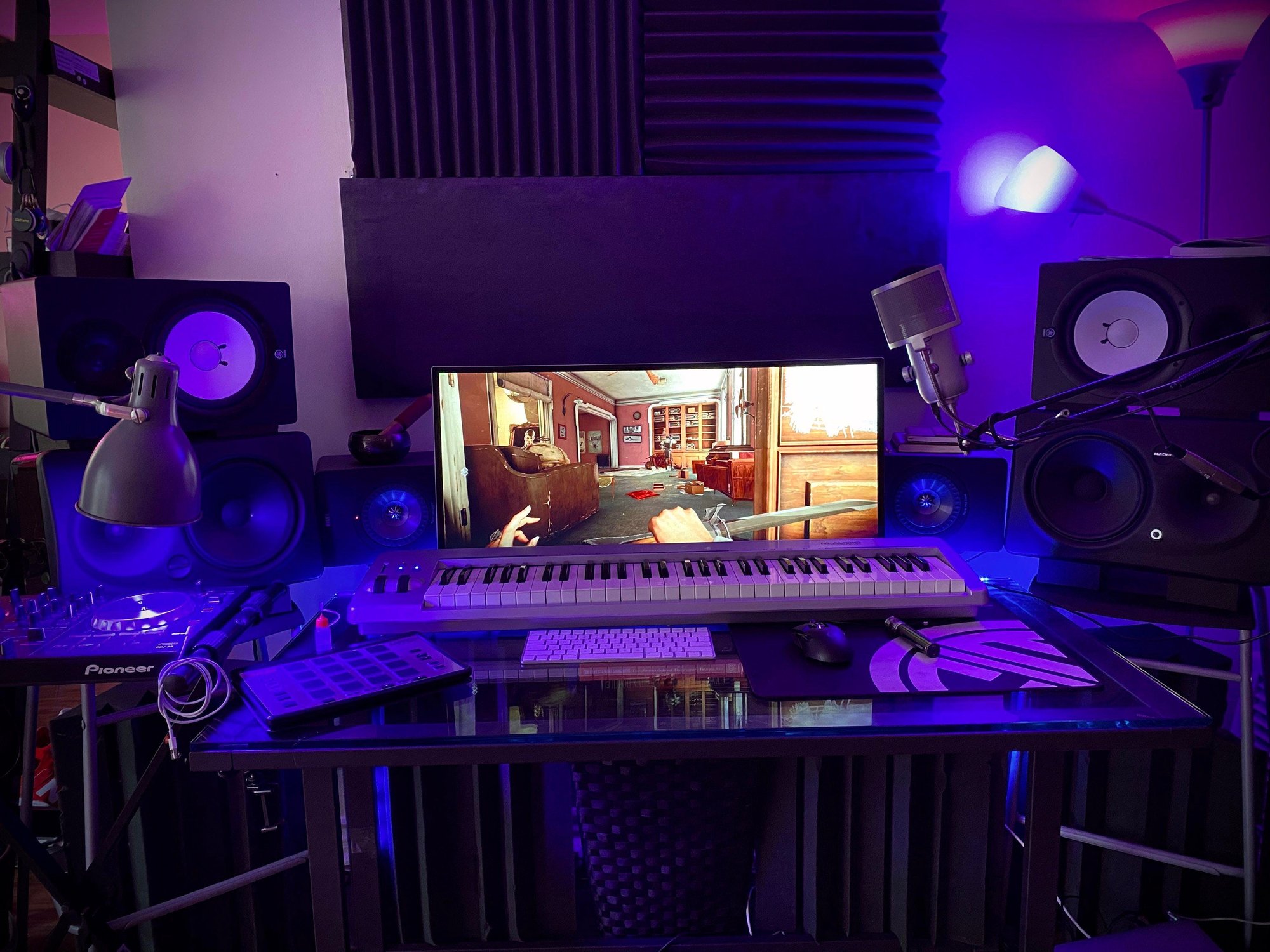 Keyboard aside, the overall setup looks quite neat and aesthetically pleasing. A music creator's dream comes true!
Please don't stop the music!
Since we've been talking about music, let's directly take a look at this setup sent by Patisserisl: Our member launched Shadow on a HiBy R6. We absolutely love seeing such creative experiments!
For those who wouldn't know, the HiBy R6 is an Android MP3 music player… well, it's not just for music once you launch Shadow! In fact, because it's Android, it allows you to download apps available on the Google Store, Shadow included.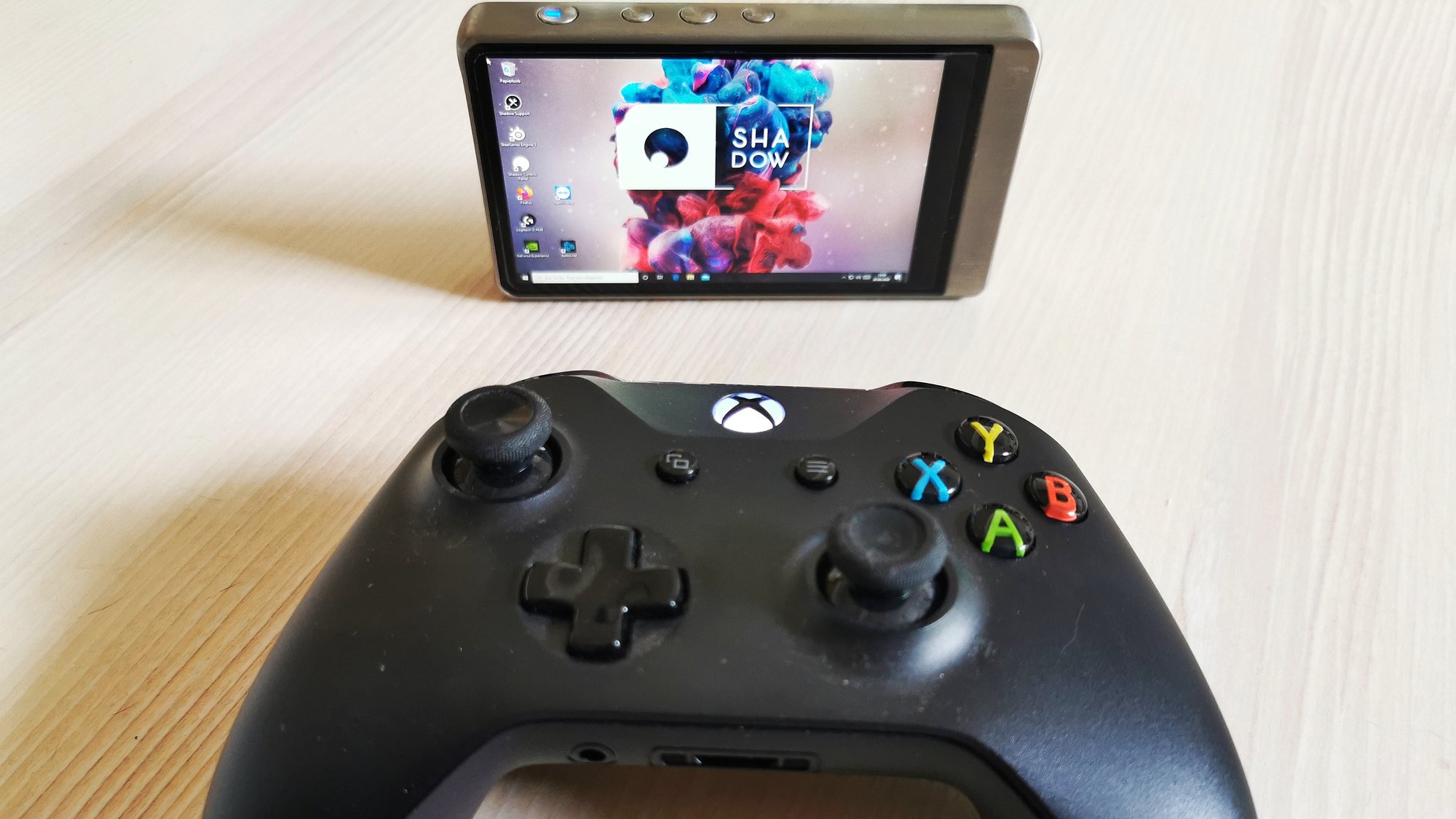 Our good old Walkmans came a long way for sure!
When the past meets the future
Yeah, we gave up on the song-related headers for this section. I guess all good things must come to an end! 
Just not the creative experimentations we were talking about previously. Check out this contribution sent by Webandme: It's Shadow on a Retroid Pocket! Or "How to get a gaming PC for just a bit more than $100." Crazy!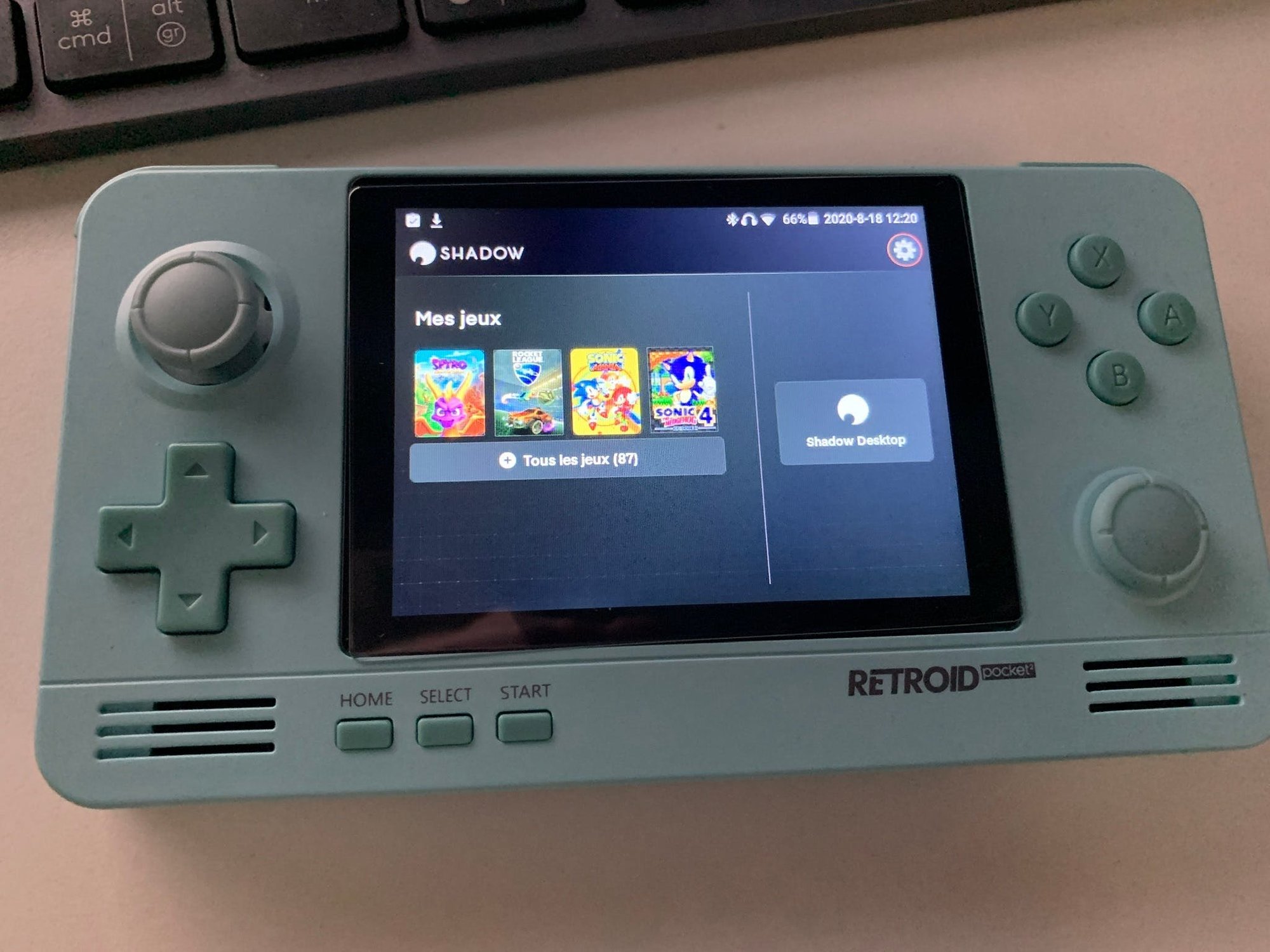 All the retro games and the future of gaming in the palm of your hand. One of our definitions of true beauty! 
Retro gaming forever in our hearts… and hands
Did we say that we liked it when the past meets the future? Yeah, we have to admit we have a thing for retro gaming. And new technology. Good thing these 2 aren't incompatible with each other!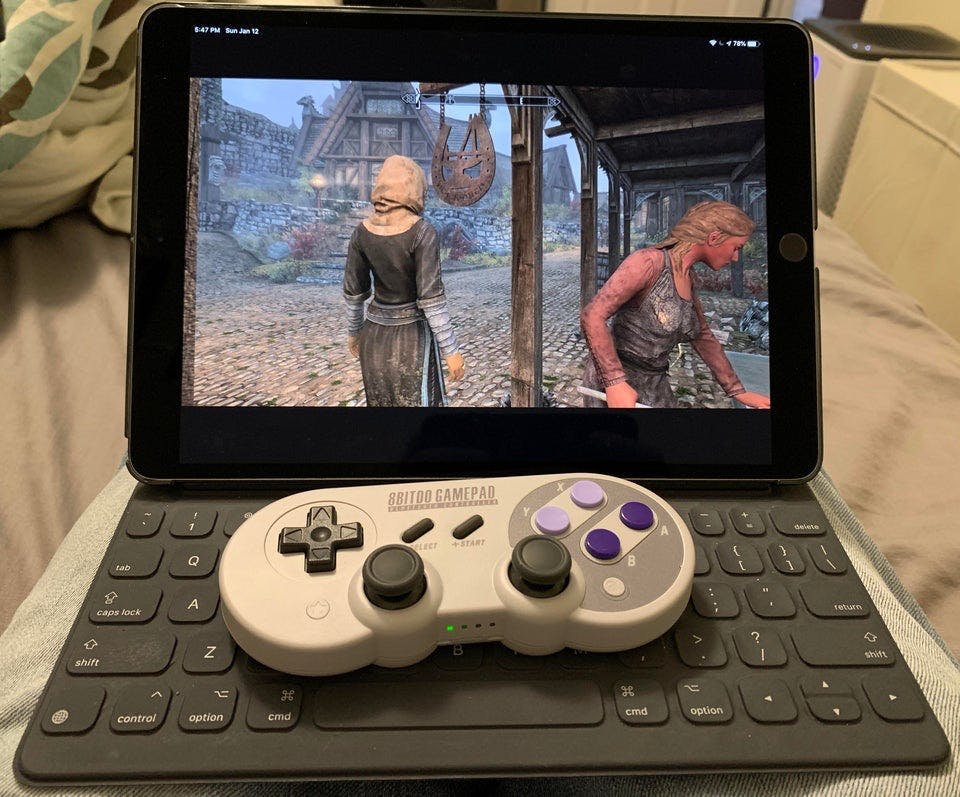 Tekonus seems to share this passion of ours with his setup that couples an iPad to an 8bitdo controller that reminds us of the good old SNES one… but without the cord. 
This type of setup makes being old(er) cool. Thanks. 
Sticking with the winning formula! 
Same setup, different place. Looks like Peanutismint is same-minded as our previous contributor. Why did we want to add it if it's quite similar? 
Just because we missed being out in nature.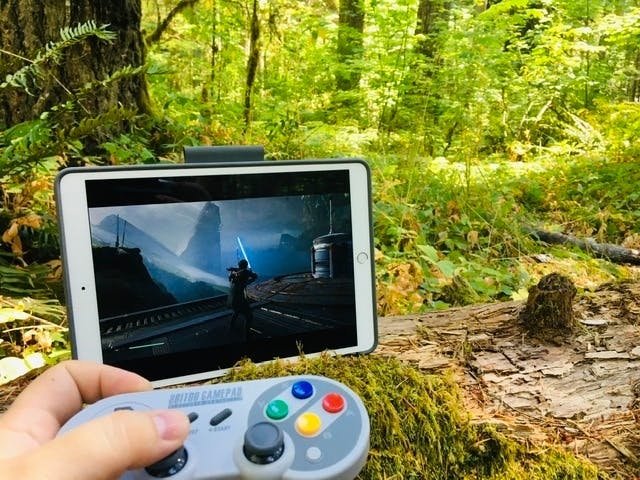 And that jedis are cool! 
An apple a day keeps the doctor away
We had lots of Apple setups this year. But what about the other tablets? 
Well, we do not discriminate. And neither does our community! Proof is with this setup from dolphinmachine. It looks like this year our mobile setups were the most popular ones. Might sound surprising knowing that most of us were working from home, but who can fight against the comfort of playing from bed?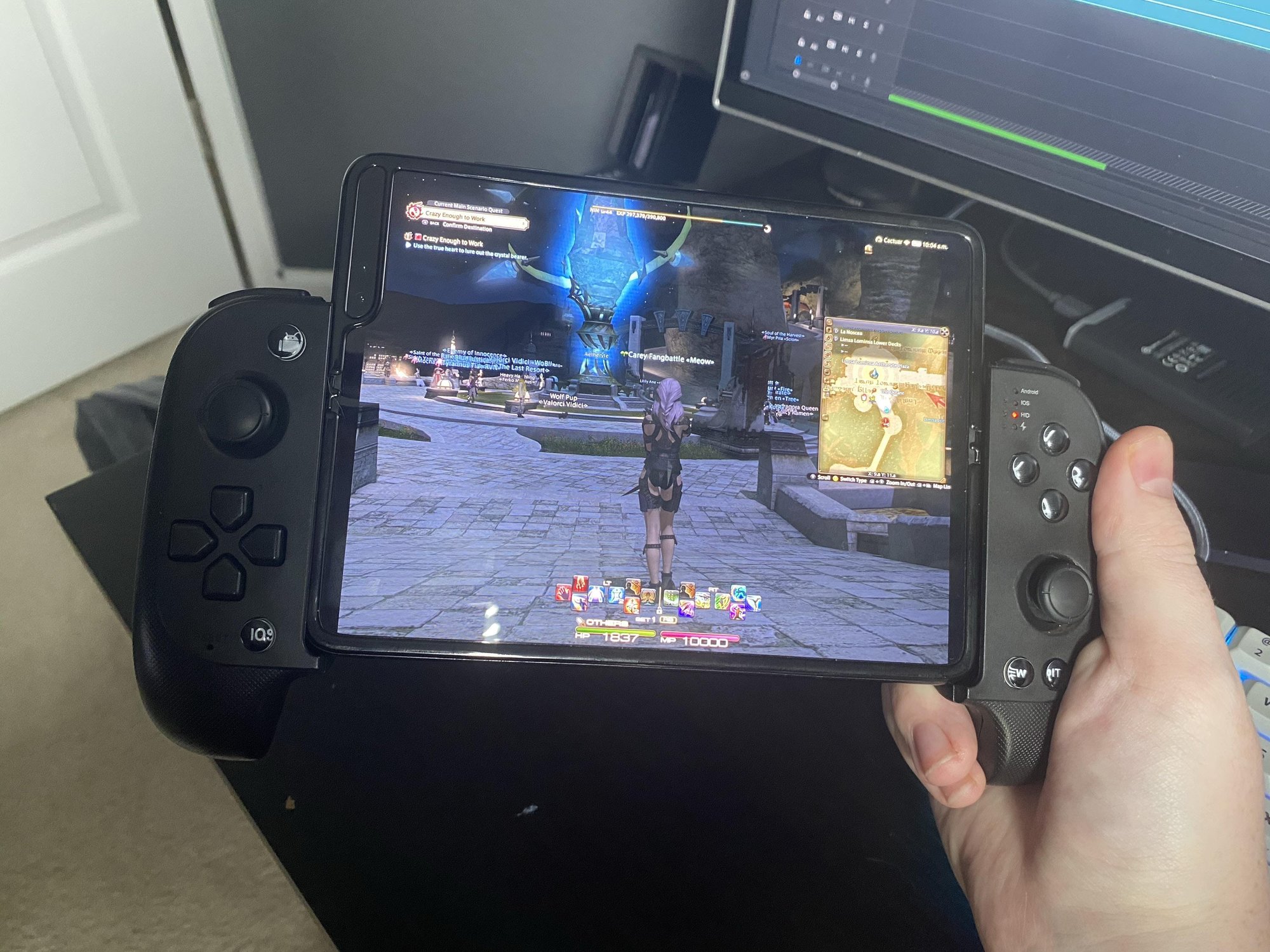 Clean as a Dex-ter setup (a Dextup?)
The pun was slightly (!) lame but the setup is definitely the opposite! Our member yarp1000 shared this picture of his setup on our SubReddit r/ShadowPC. Why do we think it's unique? Well first, it has a foldable keyboard and an ergonomic mouse but most importantly, it runs on Samsung Dex!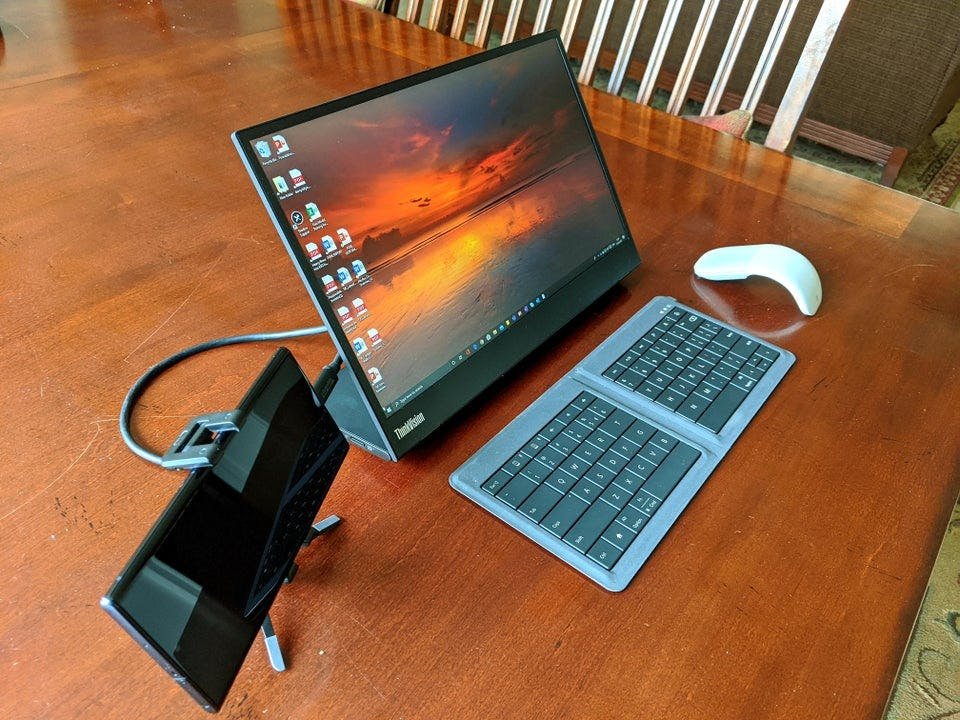 We've seen more and more of this type of setup this year. Coupled with the screen's side, it has nothing to envy from home setups! 
Yeah, that's what flamingos evoke to your humble author since One Piece happened. Is it the case for this setup's creator, Auxny, too? Good question.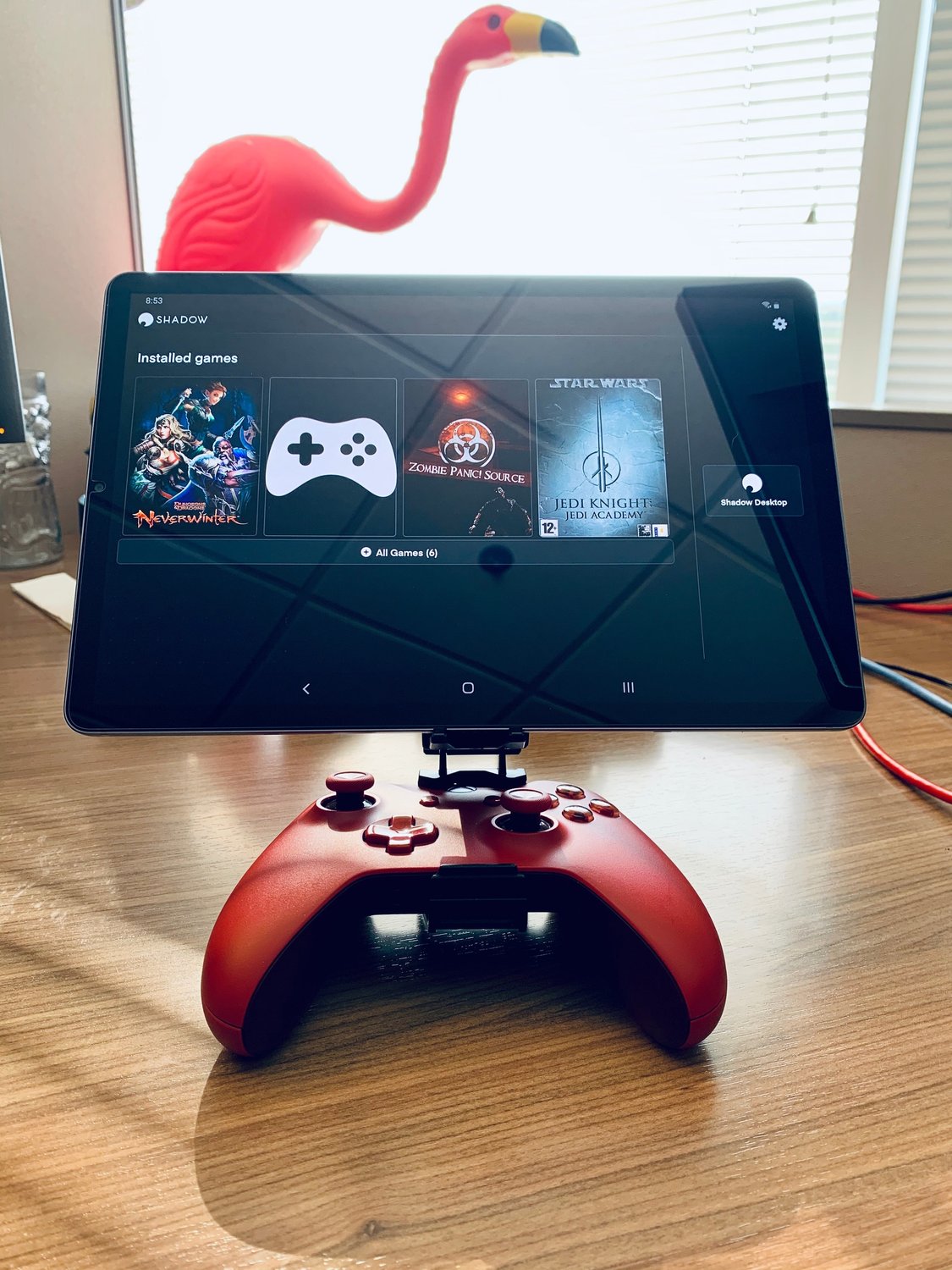 For now, we don't have an answer, but we know one thing: Flamingos are beautiful creatures. Now that we stated this, let's just take a moment to admire the beauty of this clean setup: an xBox controller and a huge screen is all you need to dive into the game and get immersed by it. 
If you successively achieve an actual headshot with this setup, we say GG WP you deserve all the respect in the world and probably have the best eyesight. If not, you're still pretty amazing. That's the case for Niclasnomis who shared this picture with us. After all, he must have one of the most portable gaming setups in the world! And that's pretty cool.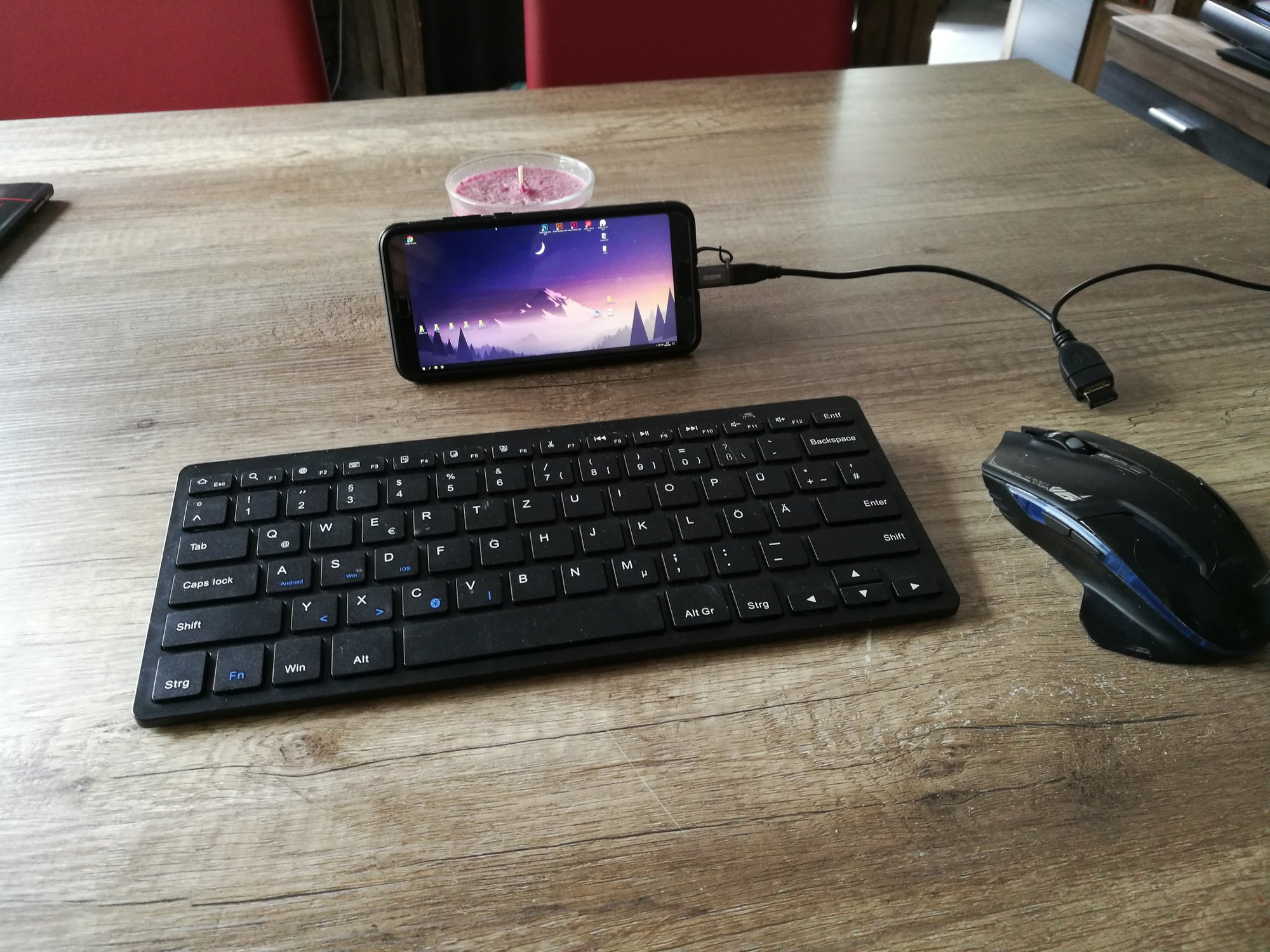 What games does he play on this tiny smartphone setup? You can ask him directly by joining our Discord! 
We hope you liked this year's selection of our setups! To be featured in next year's, all you have to do is share yours on our social media channels. Our community managers like to gather them all year long for this traditional article. 
Thanks to everyone who contributed and… See you next year!