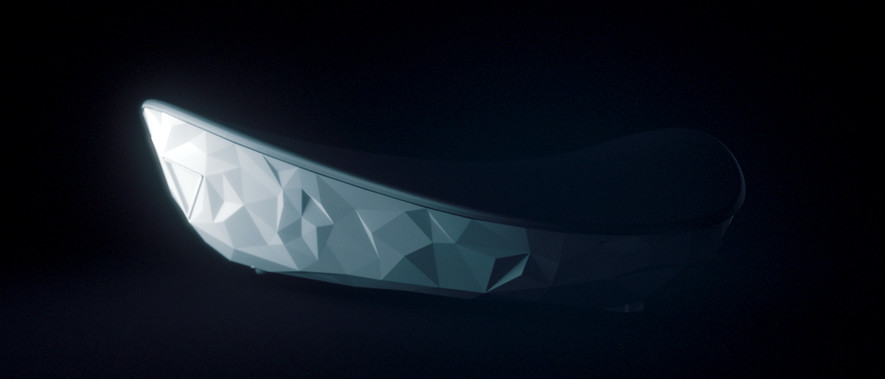 Luc
Community Manager
il y a un an
Introducing: Shadow Ghost
Not just a box, a new experience.
Today, we say farewell to our beloved Shadow Box. It is the end of an era and we will always remember this pioneering piece of hardware which blazed a new trail to follow (we are in-fact hanging on to ours tightly and suggest you do the same, they will be collector's items very soon!). But now a new chapter begins, as we are proud to unveil the Shadow Box's successor: Shadow Ghost. Designed with elongated curves and a futuristic touch, it will take your breath away the moment you lay eyes on it.
Click here to stay informed on Shadow Ghost's availability!
Discover the Shadow Ghost trailer:
Without further ado, here's what Shadow Ghost is all about:
4K UHD video at 60fps and 1080p at 144fps in Full HD. To enjoy beautiful graphics on your favorite FPS games
Essential inputs: Ethernet, USB 2.0 and 3.0, HDMI 2.0 and 3.5mm jack. Connect all your peripherals even easier than before
Wi-Fi and Bluetooth integrated. Enjoy a cable-free experience for more freedom
Passive cooling and fanless! Never overheats and is always absolutely silent
Reduced consumption. Shadow Ghost consumes 30 times less energy than an equivalent local PC
Unique design. Compact, light, discrete yet remarkable with its soft red light, Shadow Ghost will fit in nicely in your setup
Shadow Ghost is the result of hard work from all our teams and we hope you like it as much as we do!
And because the devil's in the details… You'll find more answers in the Shadow Ghost fact sheet below.  
Fact Sheet
When will Shadow Ghost be available?
Shadow Ghost will be available for order on February 27, 2019.
Why is Shadow Ghost better?
It's wireless: for Wi-Fi on both 2.4 GHz and 5 GHz connections and Bluetooth 4.1
Shadow Ghost is silent as it has no fan or moving parts
Shadow Ghost generates less heat
Consumes less electricity (3 times less than the Shadow Box)
Smaller and lighter, take it on the go!
All USB ports support your peripherals' drivers
With HDMI 2.0, Shadow Ghost is compatible with all types of screens and supports 144Hz.  
Dimensions and weight?
Shadow Ghost is light, less than 7 ounces and compact, only 7.2 x 4.8 x 2 inches.
What are the hardware details?
Wi-Fi 802.11 ABGN AC (Dual Band 2.4Ghz & 5Ghz up to 400 Mbps)
Bluetooth 4.1
Ethernet 1 Gb (RJ45)
USB 2.0 x 2
USB 3.0 x 2
HDMI 2.0
Jack in/out 3.5 mm
Power 36w 12V x 3A
What about electric consumption?
Shadow Ghost consumes 5W while gaming, 30 times less than an equivalent local PC! For an average gamer, this represents an annual savings of approximately $100. AFNOR
Will I have the choice to rent or buy Shadow Ghost?
Shadow Ghost will exclusively be for sale.
Will my Shadow Box be replaced by the new one?
We are currently working on an exchange program and will be reaching out to current Shadow Box owners very soon.   
How much will it cost to purchase?
Shadow Ghost will cost the same as the Shadow Box ($139.95).
Will it support 144Hz?
Yes, Shadow Ghost was designed to play in Full HD at 144Hz!
Can I still buy the Shadow Box if I prefer?
The Shadow Box is out of stock and will not be manufactured anymore. It is officially a rare breed which can be considered a collector's item.
What if I want to buy a box now?
You'll have to be patient and wait for Shadow Ghost to become available. We promise it will be worth the wait!
And by the way… Why is it called Shadow Ghost?
...Ask our CEO, Emmanuel.