During the first-ever Shadow Spotlight keynote, in May 2022, SHADOW detailed its strategic vision, positioning itself as the definitive cloud platform for gamers, creatives, and businesses. Today, it's time to deliver the promises made to the community, as SHADOW launches a new configuration with its Power Upgrade: here's everything you need to know about the best of our cloud-computing technology.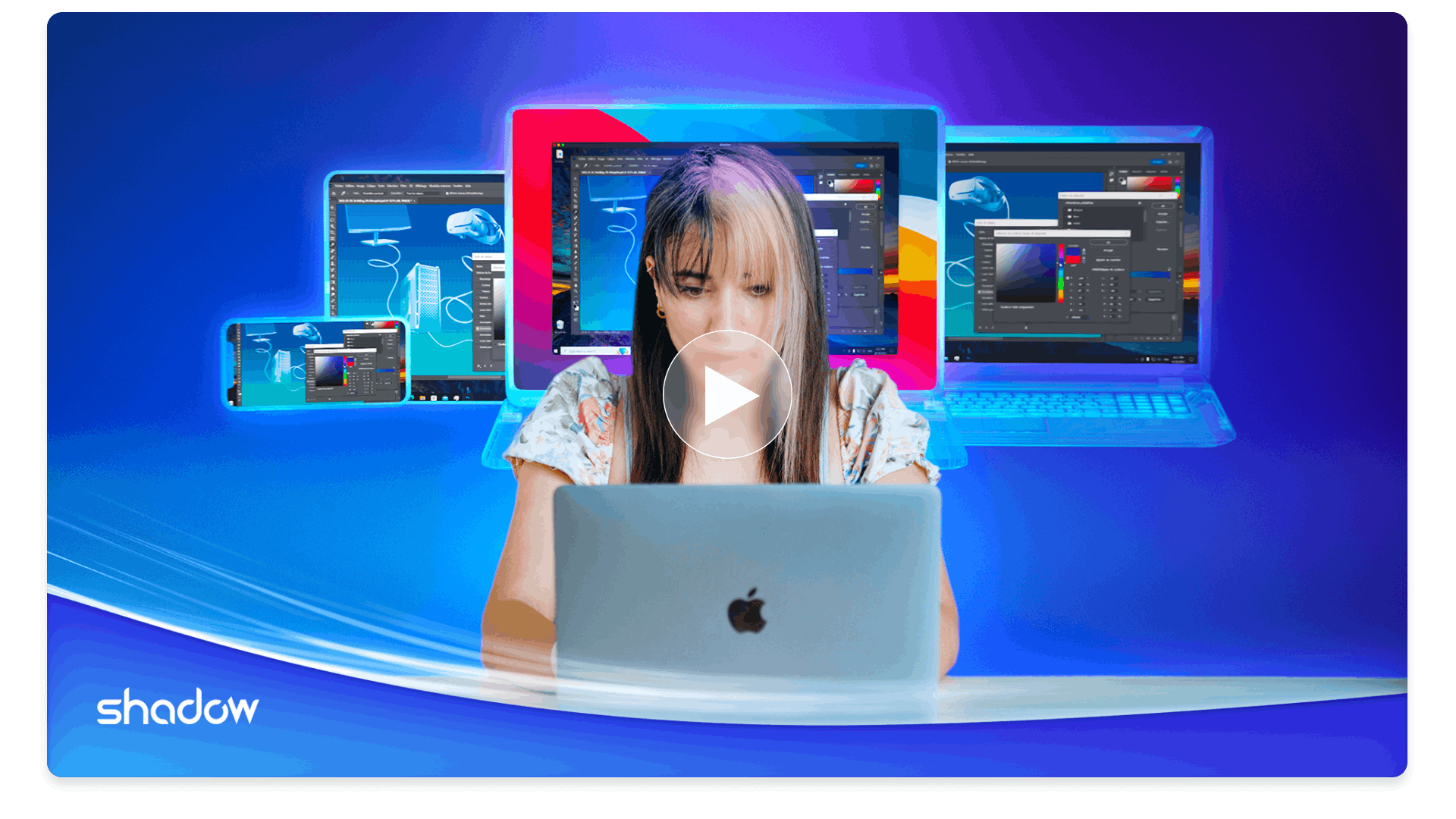 The Power Upgrade will help SHADOW democratize access to a powerful PC to as many people as possible, via the cloud, without needing to purchase a new physical device.
At launch, the Power Upgrade will feature:
An AMD EPYC™ 7543P CPU with 4 cores and 8 threads

The power of a high-end GPU, with an NVIDIA RTX™ A4500 (an NVIDIA GeForce RTX™ 3070-class card designed for professionals)

16GB of RAM

Embedded 1Gbps fiber connection
While the Power Upgrade will feature only the NVIDIA RTX™ A4500 at launch, different GPUs from both our partners NVIDIA and AMD will be featured over time.
The Power Upgrade is available for $14.99 per month, in addition to the $29.99 base offer monthly fee. Users can also add extra-storage options, easily upgradable up to 5 TB.
If you're not one of the lucky first Power Upgrade users, there will be limited quantities available on our website today; check our Twitter and Discord channels to make sure you don't miss the window!
The launch of the Power Upgrade is the tip of the Iceberg
The release of the Power Upgrade is a major momentum for the company, but that's not all we are working on. At all.
During our keynote, we also promised to make Shadow available to more users, and we delivered: our services are now available to more than 120 million additional users, as Austria, Canada, Sweden, Denmark, and Italy joined the #TeamShadow these past few weeks, which will all benefit from the Power Upgrade on October 26th as well. Next up, Spain will join the adventure in the upcoming weeks.
Behind the scenes, a lot of work is being done too. We are currently finalizing two complete migrations: our back-end infrastructure is being migrated to our new in-house technology platform (the Core Business Platform), for more security, more features and a completely revamped customer interface; in the meantime, we have been physically migrating all our servers around the world to OVHcloud infrastructures for more power efficient and environmentally responsible process. 
"It has been 3 years since we last proposed a new configuration due to component shortages and other issues. The release of the Power Upgrade is the symbol of the new chapter for SHADOW, that we ignited last year: offering new products, new features and meeting all the expectations of our customers. More importantly, we delivered what we announced back in May," said Eric Sèle, CEO of SHADOW. "We are particularly proud and excited about it all and can't wait for customers to tell us what they think about the Power Upgrade."
"I'm proud of all the work the teams at SHADOW have achieved. So much has happened since we joined the project! SHADOW is moving forward and what we are delivering here is just the beginning of everything we aim to accomplish. Can't wait for what's coming next!", added Octave Klaba, Shadow's Chairman.
If you have any questions about the Power Upgrade, you can check this article on our Help Center.
To learn more about our last announcements, you can watch our last Shadow News on YouTube: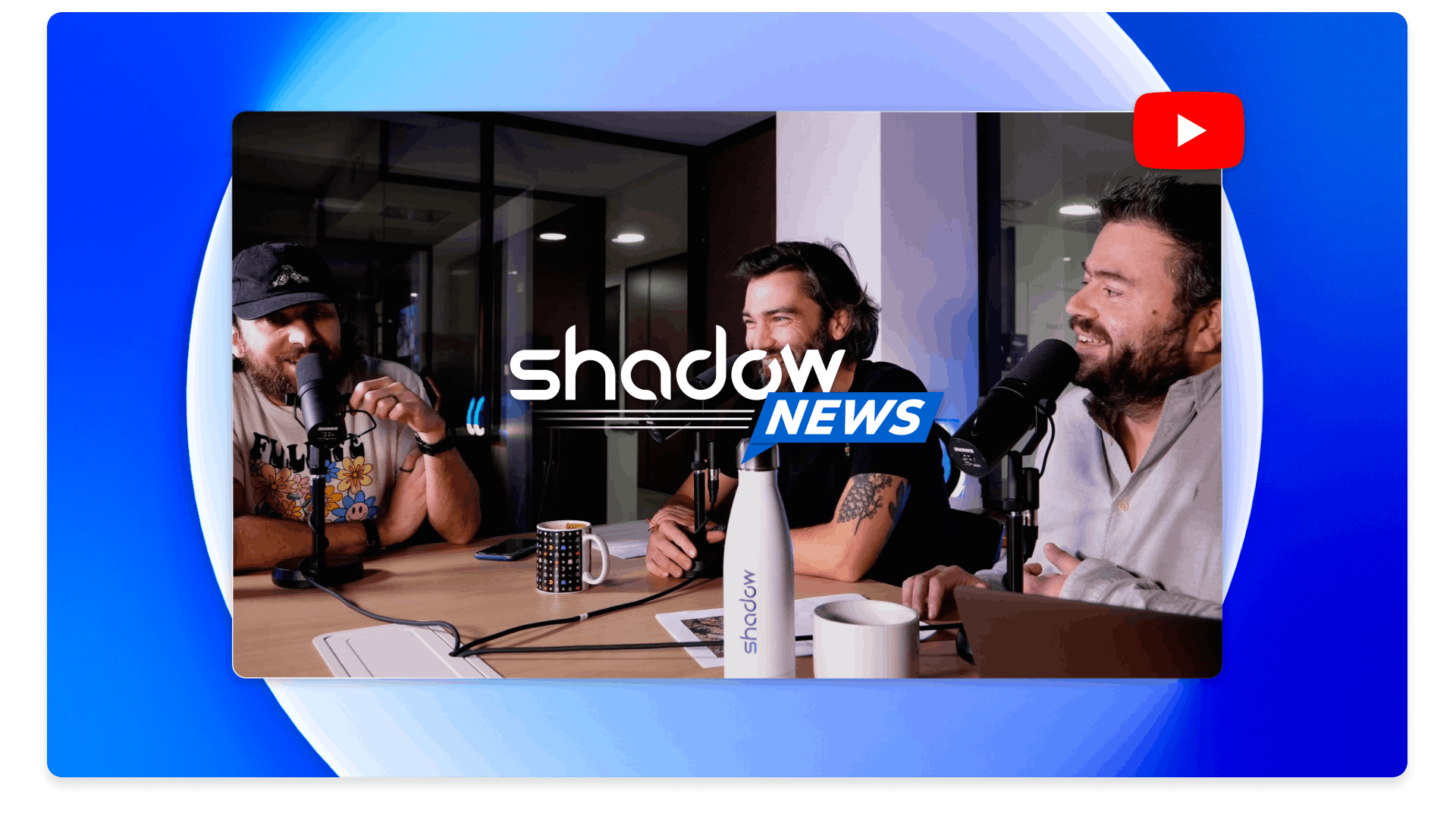 *Shadow service monthly subscription: 29,99€/$/£, CA$39.99, 34.99 CHF. Power Upgrade monthly price: 14,99€/$/£, CA$19.99, 19.99 CHF.
**France, United States, Germany, United Kingdom, Belgium, Netherlands, Luxembourg, Switzerland, Canada, Austria, Sweden, Denmark and Italy.