Many of you have asked us for it, and now it's done: the update to Windows 11 is now available for Shadow PC users subscribed to Power Upgrade, Ultra & Infinite. Unfortunately, users on Shadow PC (formerly Boost) cannot take advantage of this opportunity due to Microsoft's hardware requirements for compatibility with Windows, which do not match Shadow PC's configuration.
This Windows 11 update is optional, but it will provide users with an improved experience. The update includes a redesigned interface, new features, and increased performance.
Firstly, Windows 11 is designed to offer a more intuitive and modern experience with a new user interface. This interface is characterized by its centered taskbar and "floating" windows. It is also more customizable, allowing Shadow users to adapt their work environment to their needs.
In terms of features, Windows 11 offers new options to facilitate Shadow users' productivity. For example, the operating system offers an improved virtual desktop function that allows working on multiple tasks simultaneously. It also offers widgets to quickly access important information such as news, weather, or calendar. Finally, Windows 11 is faster and more performant than its predecessors, but also more stable and safer than previous versions.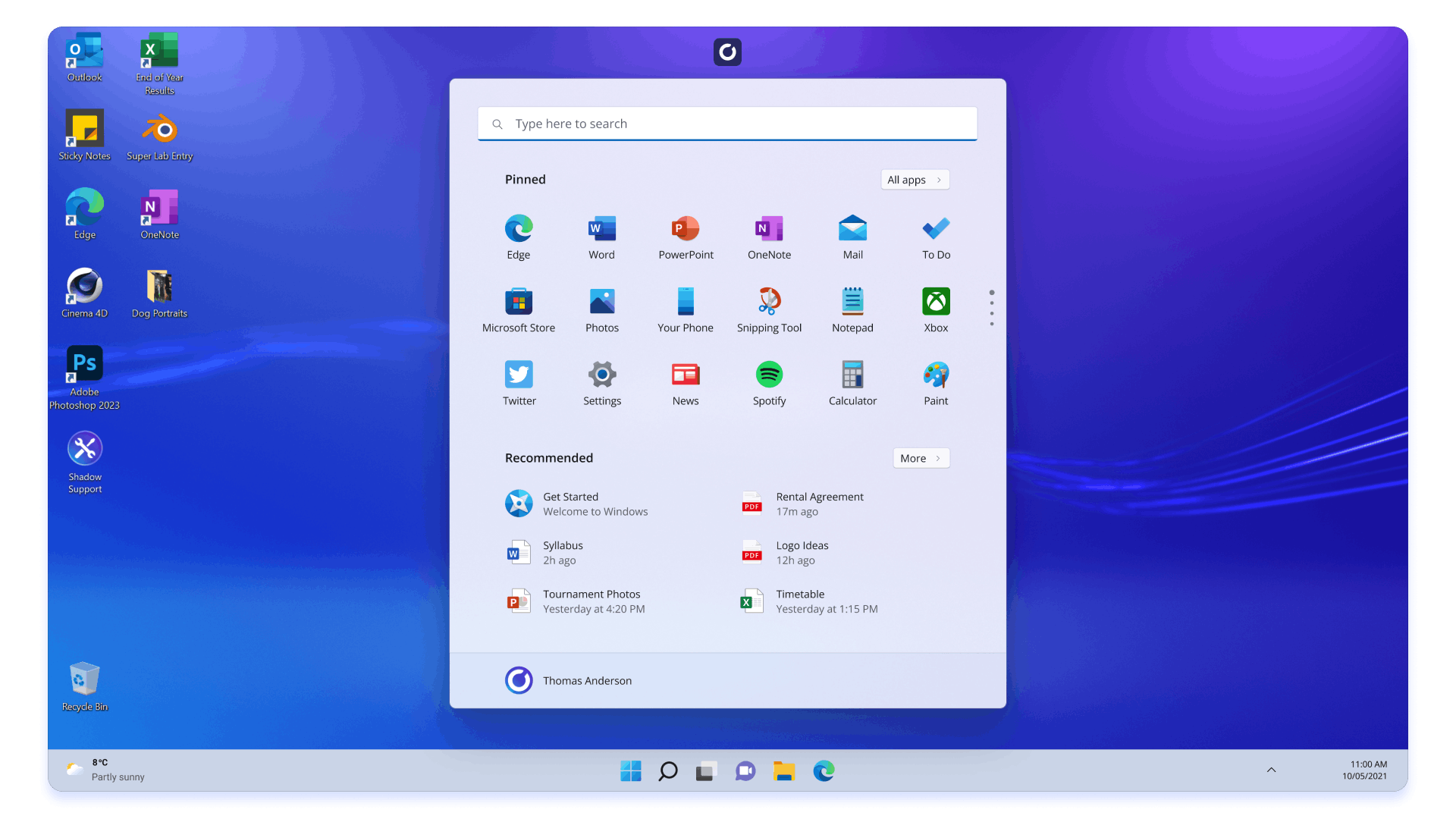 How to perform this update?
If your offer is compatible with Windows 11, you may have already seen the message offering the update during a Shadow PC session. You can now perform this update safely, or use Microsoft's installation module, accessible at this link.
If you encounter a problem during your installation, you can also consult this article from our Help Center or contact our support. Finally, note that if you choose to reset your Shadow PC after updating to Windows 11, it will be reset to Windows 10, and you will have the choice to redo the update or not.