54 years of existence. 15 studio albums. Hundreds of concerts around the world. Magma is a true legend of the French music scene and certainly the oldest French rock band still in activity. For those who don't know - nobody's perfect - Magma is a progressive rock/jazz band born in 1969 and created its own musical genre, mixing rock, jazz, classical music, and electro. And for the new music video of the song "Hakëhn Deïs", from the latest album named "Kãrtëhl" released in 2022, Magma relied on the services of SHADOW to implement it. Let us explain:
First of all, the 'Hakëhn Deïs' music video is the result of a collaboration between two dancers/choreographers from the Paris Opera, and machines, all wrapped up in the music of the legendary group Magma. "I wanted to make an original film with a strong aesthetic to best match the identity of the group," explained Nino Le Chenadec, the director of the music video.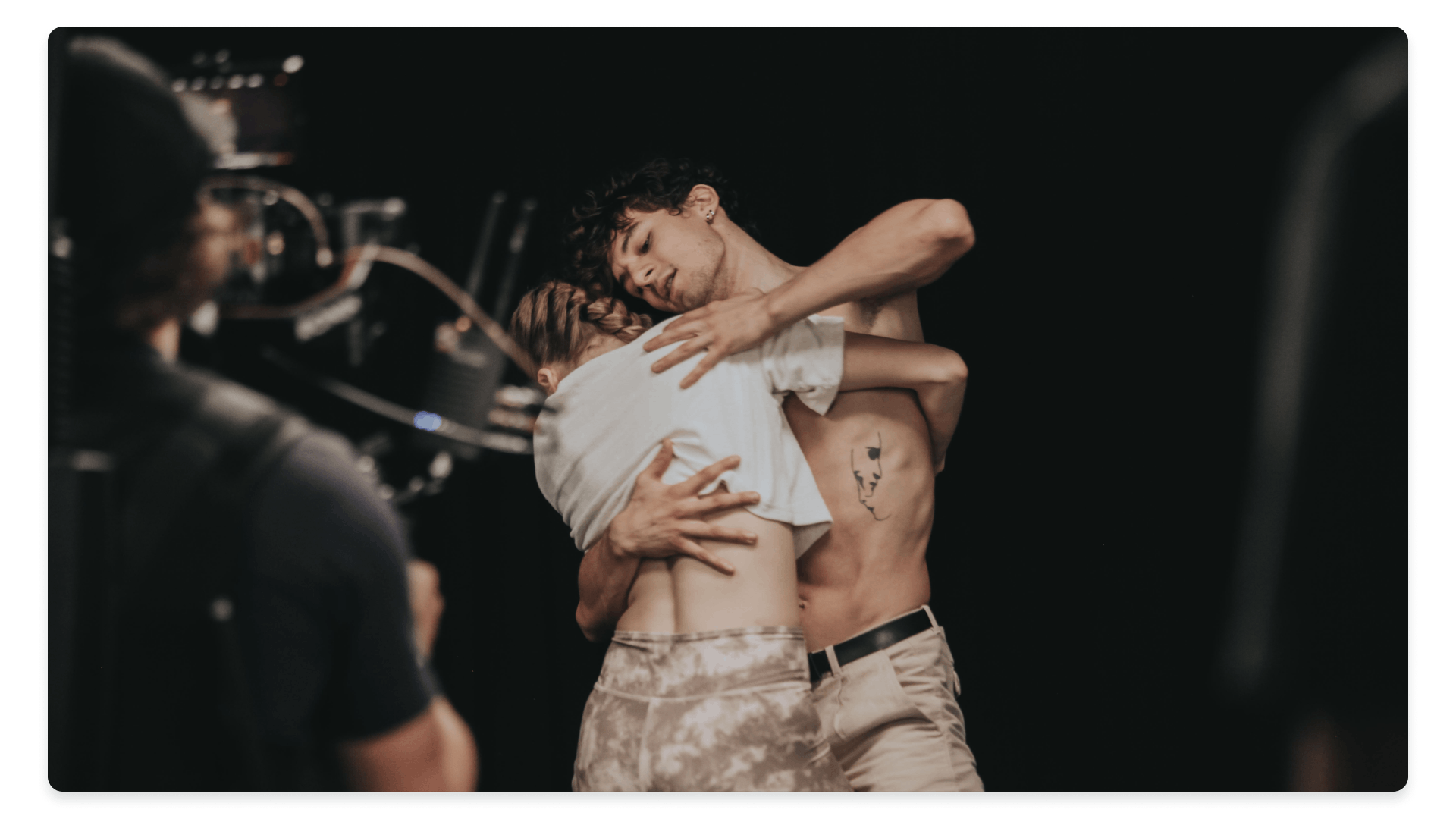 "If I had to break down this music video, I would say there were four 'writings': the first being the script, the second being the shooting, the third being the editing, and finally the integration of AI. When I talked about this idea to Adrien, who was then transitioning from a career as a director and photographer to focus on the development of artificial intelligence, it seemed logical for us to work together on this project," added Nino Le Chenadec.
"From the beginning, the idea was to use real rushes as a base, as opposed to images created entirely from text via AI," explained Adrien Combes, the photographer, and director of the Hakëhn Deïs music video. "We began a long research phase during which we were inspired by other artists such as melt'ai or Remi Molettee."
At the same time, Adrien created a unique code in Python derived from Open AI Stable Diffusion. Once the first code was developed, Nino and Adrien conducted a series of tests using images filmed in the studio with a first dancer. Several dance movements were filmed on green, black, and white backgrounds to understand how the machine interpreted the images.
"As Adrien explains so well, writing a 'prompt' (a request addressed to an AI such as ChatGPT, for example) is like describing a painting in a museum to a blind person: I had to learn to describe things in a new way. Completely changing the way I work in my job as a director.
A unique technological project for a unique musical band
"But limited by the power of my 2013 MacBook Pro, the idea quickly emerged of utilizing the power of VMS (virtual machines) to automate the generation of shots." It was then that Nino Le Chenadec suggested to Adrien Combes that he could use a Shadow PC as a calculation station for the generation of all the music video shots.
After trying his first Shadow PC configuration, Adrien ultimately decided to opt for the Lightning configuration (Intel Xeon CPU from 3.3 to 4.5 GHz 12 vCores, 32 GB RAM, NVIDIA® RTX™ 6000 GPU, and 1 TB SSD Storage). "What impressed me was the speed with which we had access to an ultra-powerful Shadow PC. It really transforms any ordinary PC or old Mac into a powerful machine," he added.
With this Shadow PC, Adrien can benefit from the necessary computing power required to layer up many different components at the same time, 24/7.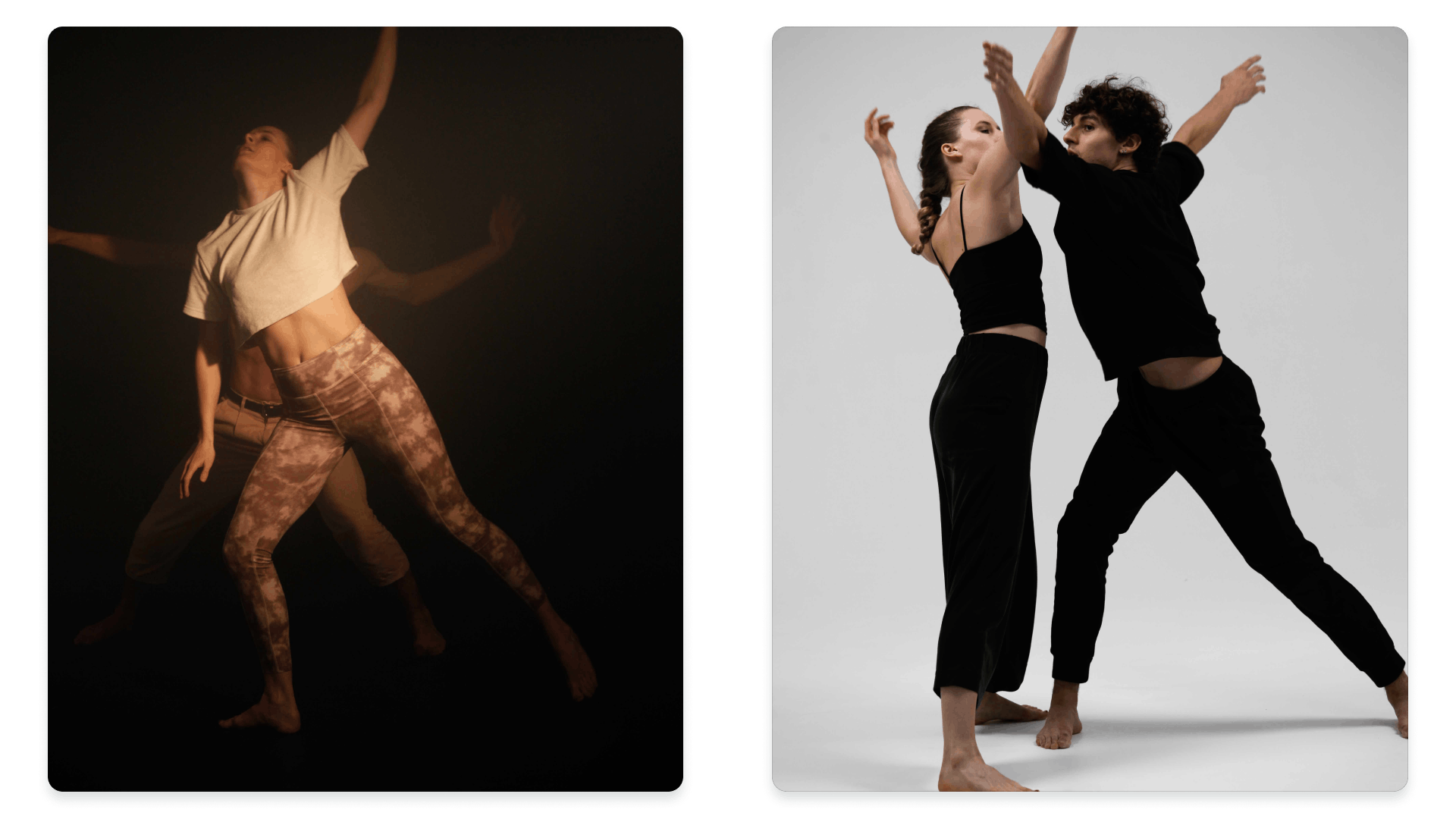 "On the day of the studio shoot with Loup and Ida, we had to revise the choreography a bit together. Some movements were difficult for the AI to understand; our dancers and choreographer were able to adapt very quickly to this new constraint," explained Nino Le Chenadec. "The choreography, camera movements, and lighting design were created to take into account artificial intelligence, which among other things makes the film unique."
"In my opinion, we are currently at the beginning of the artistic possibilities of these new technologies, and I hope that our film will inspire young artists to continue to advance with artificial intelligence. It was a pleasure to work with such technology for our film, and I am certain that we will have the opportunity to renew a collaboration like this in the near future," enthused Nino Le Chenadec.
The music video "Hakëhn deïs" is already available on YouTube; you can discover it here: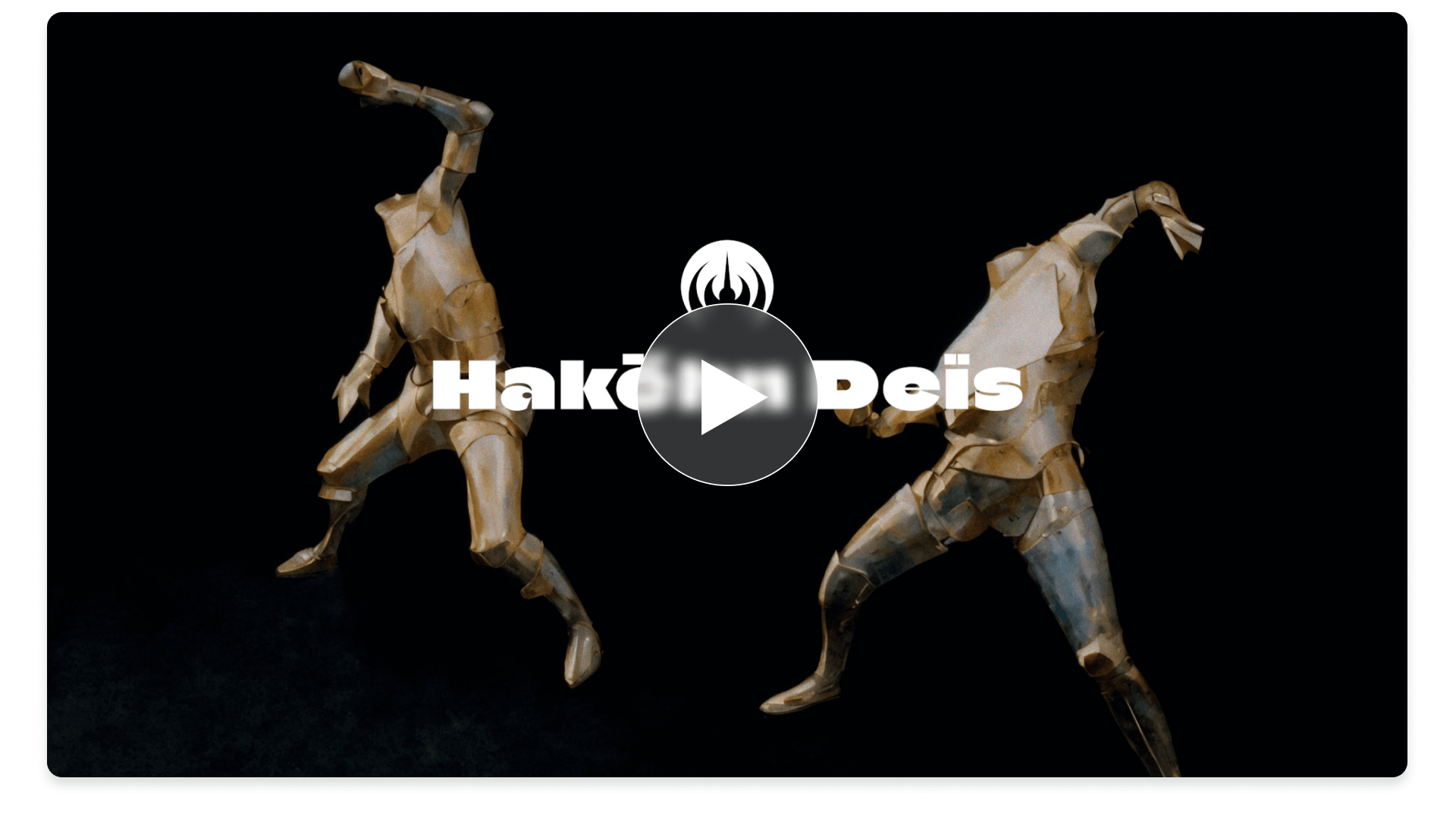 To better serve the many creatives that have expressed interest in Shadow PCs over the years, SHADOW has recently announced a new product segment: Shadow for Makers. This vertical is dedicated to individuals who need more power to build and create everything they need and want, including rendering, AI, etc. Shadow for Makers allows you to explore different facets of your talents, including 3D modeling, web development, video production, creating virtual works, and designing a future career path. For the specific computing power needs related to AI, Shadow also offers a specific offer, 'Spot Computing'.