About two months ago, Shadow started an acquisition process involving four offers from external companies interested in joining forces with Shadow to push it to the next level. This process concluded last Friday with a decision from the French administrative judge declaring the bid of Jezby Ventures the winning offer.
We will explain what all of this means for Shadow, our members and the future of cloud computing, so stick around and remain seated at all times!
Reorganizing for the future - here's how it happened. 
Revolutionizing and pioneering the world of cloud computing is complex. Over the years, We thrived in many ways - but we also faced challenges, leading us to an unsustainable business. With the need to regain new, sturdy financial grounds to get us back on the right track, we seeked outside help to achieve our vision: make high-end gaming accessible to all.  
On Friday, April 30th, the French administrative judge declared Jezby Ventures, the investment arm of HubiC owned by Octave Klaba, the winner. In the bid, the vast majority of employees remain, with a new CEO and President joining us (for now!).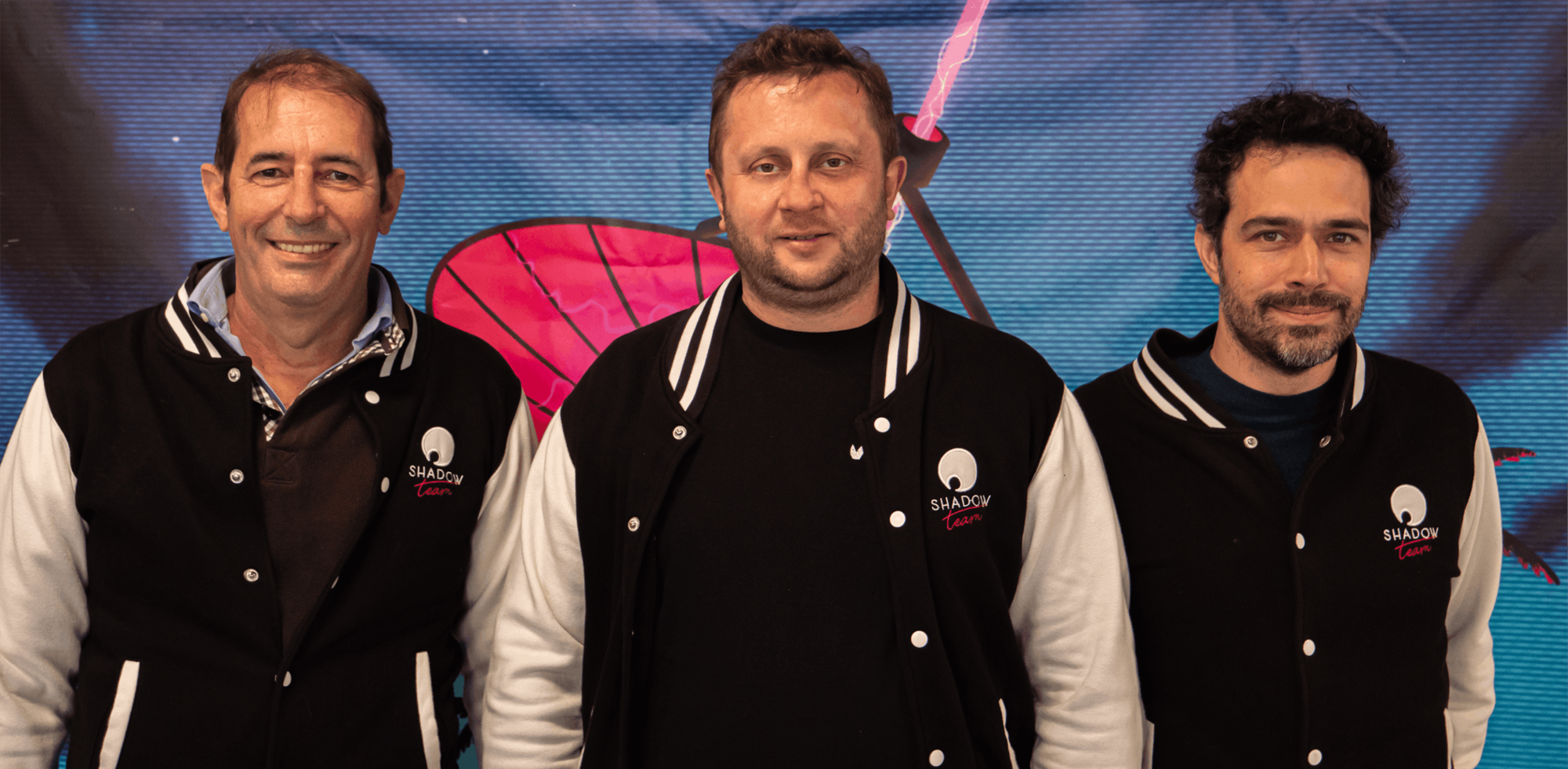 On the left: Eric Sele, CEO, in the center: Octave Klaba, President, on the right: Stéphane Héliot, co-founder of Shadow 
And this is how we celebrated our new beginning! 
Meet our new President, a reputed cloud expert  
Octave Klaba, the newfound president of Shadow, happens to also be the founder and president of OVH. If you're unfamiliar with OVH, here's what you need to know: it's one of the largest cloud computing companies with dedicated servers and other web services.
Octave's plans include bringing new financial resources, and an infrastructure partnership with OVH Cloud to provide Shadow with a capacity for growth. This will also provide renewed power of innovation to improve the quality of experience for gamers. 
Now that we know a bit more about our new owner, let's take a look into… 
With a strong business plan in place, we will now put things into action and map out what Shadow will resemble in 10 and 20 years from now.
We will start this process by taking some small and large steps, including meeting each other, creating a common mission, restructuring our company, and keeping your Shadow running, of course! 
When asked, Octave Klaba said: "Blade's teams have done a tremendous job in the most demanding area of technology, which is cloud gaming. We look forward to sharing our areas of expertise and starting initial projects together, in order to quickly present our customers  with robust announcements and plans"
So what does it all mean? 
In this very early phase, we cannot speak in too much detail about the steps ahead of us, since this process just started. What we can say however is that Shadow as a service will continue.
We hope that you are as excited as we are by all the new opportunities that this acquisition will bring! When we're ready, we'll come back to you to share our vision and plans in detail.