Plenty of the world's biggest talents started out when they were kids.
Ethan always knew that he wanted to get big on YouTube: but with only a prehistoric PC and some outdated recording equipment to support him, the road to internet stardom looked full of challenges. 
But heroes don't let challenges stop them. 
Determined to achieve his dream, Ethan and his father searched for ways to overcome their tech woes - which is when they stumbled across Shadow. Just like that, everything changed. Through his new, state-of-the-art cloud computer, Ethan suddenly had everything he needed to become a YouTube sensation… boosting his love of video games and his channel - E10 E10 - to dizzying heights.  
Here's his story. 
For Ethan, the passion to star on YouTube - and play video games - started early. 
Michelangelo started painting at 12. Mozart composed his first piece of music at age five. And Ethan, the star of YouTube channel E10 E10, started getting involved with content creation when he was just seven years old. 
From toy reviews to insightful gameplay and educational videos, Ethan spent the formative years of his life falling in love with the video channel... and, more specifically, gaming. But it was only when he stumbled across YouTube creator DanTDM - whose custom mod adventures on Minecraft are still something Ethan watches today - that he knew he no longer wanted to watch from the sidelines. He wanted to make videos like the YouTubers he admired, and share his passion for games with the world. 
But it wasn't going to be easy.
Unlike the other content creators he watched - who had decked-out gaming rigs and awesome tech to help them create their videos - Ethan was limited to playing through his dad's dilapidated Dell PC, for which crashing, errors, and lag issues were an everyday occurrence (/tragedy). 
And that was just the computer. Actually making videos turned out to be a chore, too. 
"My dad would use his Sony camera to record me," Ethan remembers. "Then he'd upload [the videos] to his old PC, which took forever."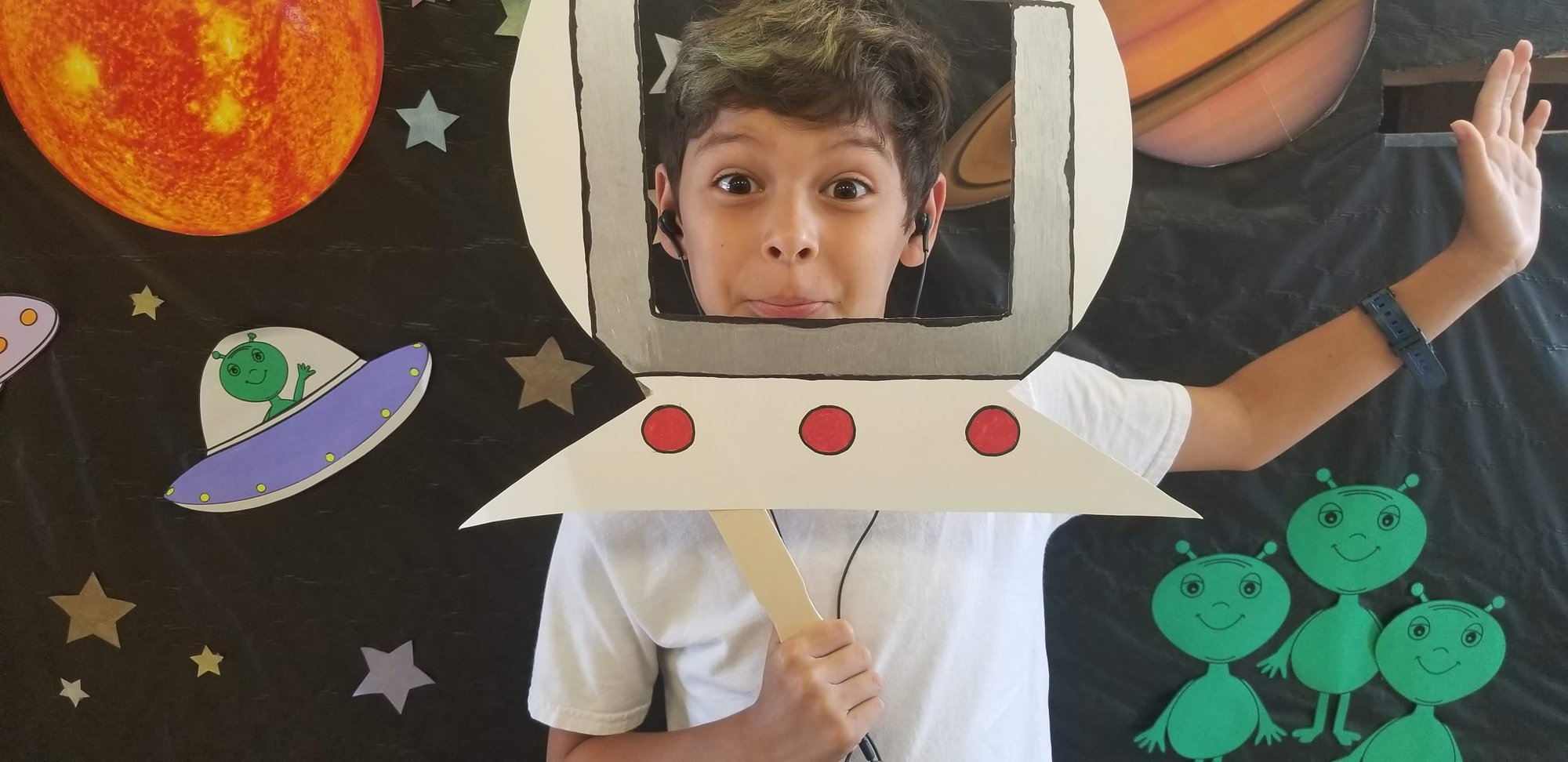 The tech was only half the challenge, though. The other issue was that Ethan didn't really have many games to play. With the family PC being well past its prime, it didn't have the power to run any of the newer titles that Ethan craved. The games that it could run, ran badly, and as a result, Ethan made less and less videos… the dream of becoming a YouTube star falling further out of reach. 
But all that changed when Ethan's dad discovered Shadow. 
Ethan's father knew that Ethan had the potential to become a YouTube sensation, and wanted to support his son's goal as best he could. So when he discovered Shadow while on the hunt for new tech, he was immediately interested - knowing that he could have access to a top-end gaming PC through his existing computer for just the monthly price of some Ben & Jerry's Cookie Dough tubs.
It didn't take long for the father/son duo to fall in love with the cloud gaming service. Through Shadow, Ethan was able to get his hands on all of the titles he'd wanted for so long, but didn't have the means to play. Further, as his new cloud computer was so much more powerful than their old Dell, he was able to download powerful software like OBS (Open Broadcaster Studio) and OpenShot Video Editor, and could start creating slick videos that were on par with the other YouTubers he loved. 
The two became so invested in the service that they decided to get themselfs a Shadow Ghost, too - making gameplay even easier for the rising star! 
"Shadow Ghost is awesome," Ethan told us. "I just connect my keyboard and mouse, and boom! I'm a gamer!"
Since subscribing to Shadow, the world of gaming has completely opened up for Ethan... and made the opportunities for E10 E10, limitless. 
Ethan and his father are now able to make and upload cool gaming content almost every day. To date, there are over 40 videos on his channel, and thanks to his frequent posting and unique videos, the subscribers have started rolling in. *Punches air victoriously*
But Shadow hasn't only helped Ethan's YouTube career to start. Along with kicking the promising gaming prodigy's dream into high-gear, it's also helped to facilitate one, simple thing… fun! 
In Ethan's book, having fun on YouTube comes first - and fame and fortune, second. 
It's the most important thing for Ethan to enjoy the games that he plays for his channel, and believes that so long as he's loving the experience, his viewers will find his videos entertaining. 
"The most important thing is to have fun, be yourself, and enjoy the process of making content," he confirmed. "If you don't like what you're doing, then nobody will want to watch your channel." 
Wise words indeed - and through Shadow, fun has definitely been on the agenda! Thanks to his cloud computer's state-of-the-art hardware and endless capabilities, Ethan has been able to expand his games library to a size that he would never have dreamed possible before.
It's even influenced the way he plays, too. While Ethan still loves gaming solo on titles like Minecraft survival mode or Fez (which his dad introduced him to, giving him mega "cool dad" points in our book), he can now play online with friends as well, thanks to Shadow's superfast connectivity. As a result, he's quickly becoming pro level at crazy multiplayer games like Bedwars and Roblox… fancy a duel, Ethan?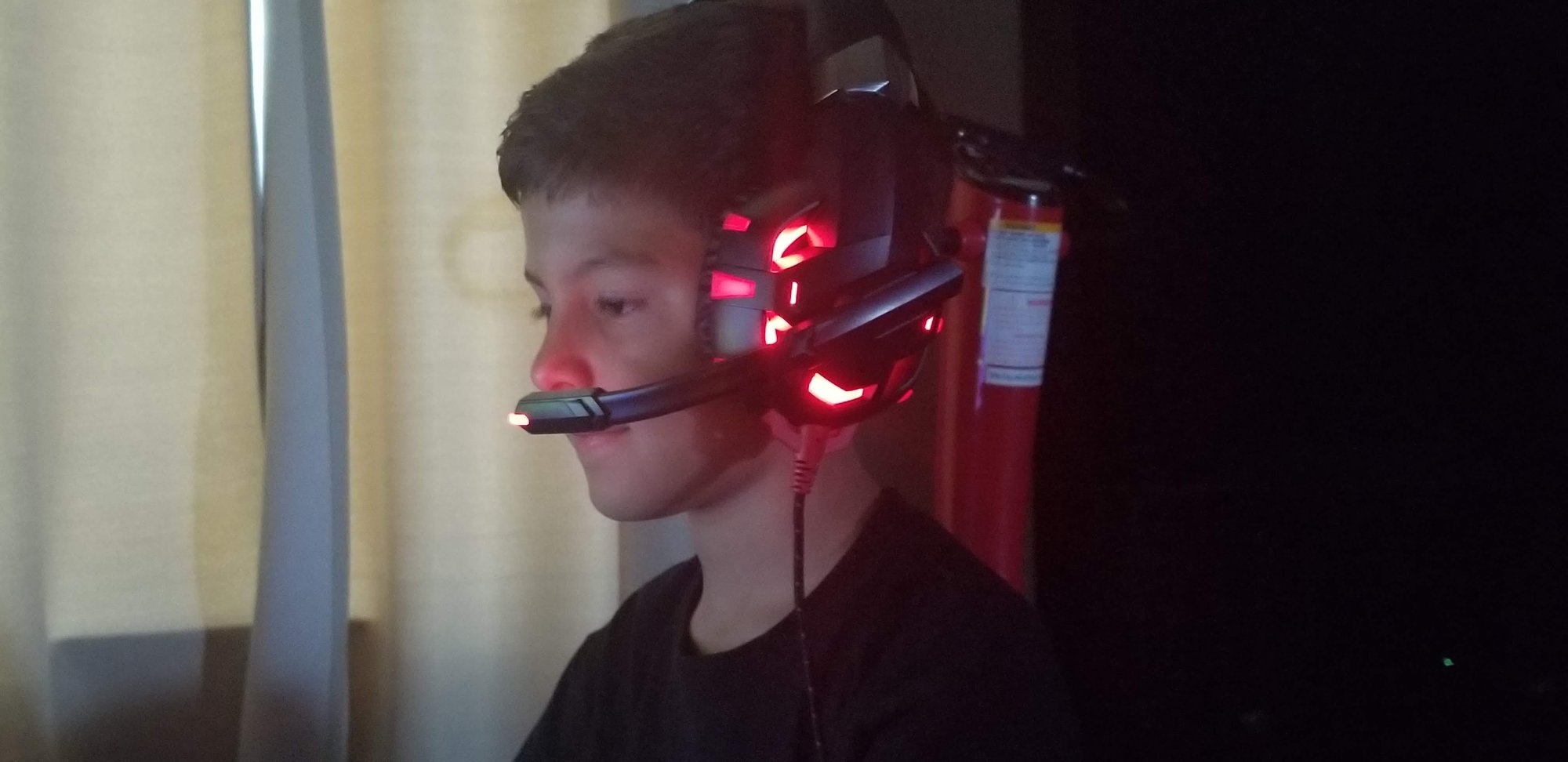 So… what does the future look like for E10 E10?
"My challenge right now is to get 500 subscribers," he told us excitedly. "And eventually, I want to collaborate with other major YouTubers." 
He's hoping that you'll join him for the ride, too. 
"Let's grow together!" Ethan said, when we asked him what he'd like to tell his fans. "I hope to be here for the long haul."
With his passion for YouTube, confidence on camera and knack for video games, we've no doubt that he will be. Watch this space! 
Want to speed Ethan's dream along? Subscribe to E10 E10 here - let's help him reach 500 subscribers!