Paris, France - May 25th, 2023. Have you ever wondered how video games are presented before their release? Here's how SHADOW and our product, Echo Session, helped the German studio Daedalic push a preview build of The Lord of the Rings: Gollum, their new game based on the famous Tolkien universe, to journalists and influencers before its official release.
The pre-launch phase is a critical moment in the video game development process, occurring after post-production and just before the official launch. This step is essential for collecting initial feedback from Quality Assurance teams, but also present the game to specialized press or influencers, which can help refine the final product before its release to the general public, and create some excitement around the project.
During the pre-launch phase of The Lord of the Rings: Gollum, the Daedalic teams faced a significant challenge: how to share a content that must be played by people who may not necessarily have the right hardware configuration, without distributing highly sensitive Intellectual Property content? They also needed to share a slice of their new game with a target audience that was spread across a country or even a continent (United States, Canada, and Mexico) without requiring them to travel. To meet this challenge, they created a secure and easily accessible environment for testing the game.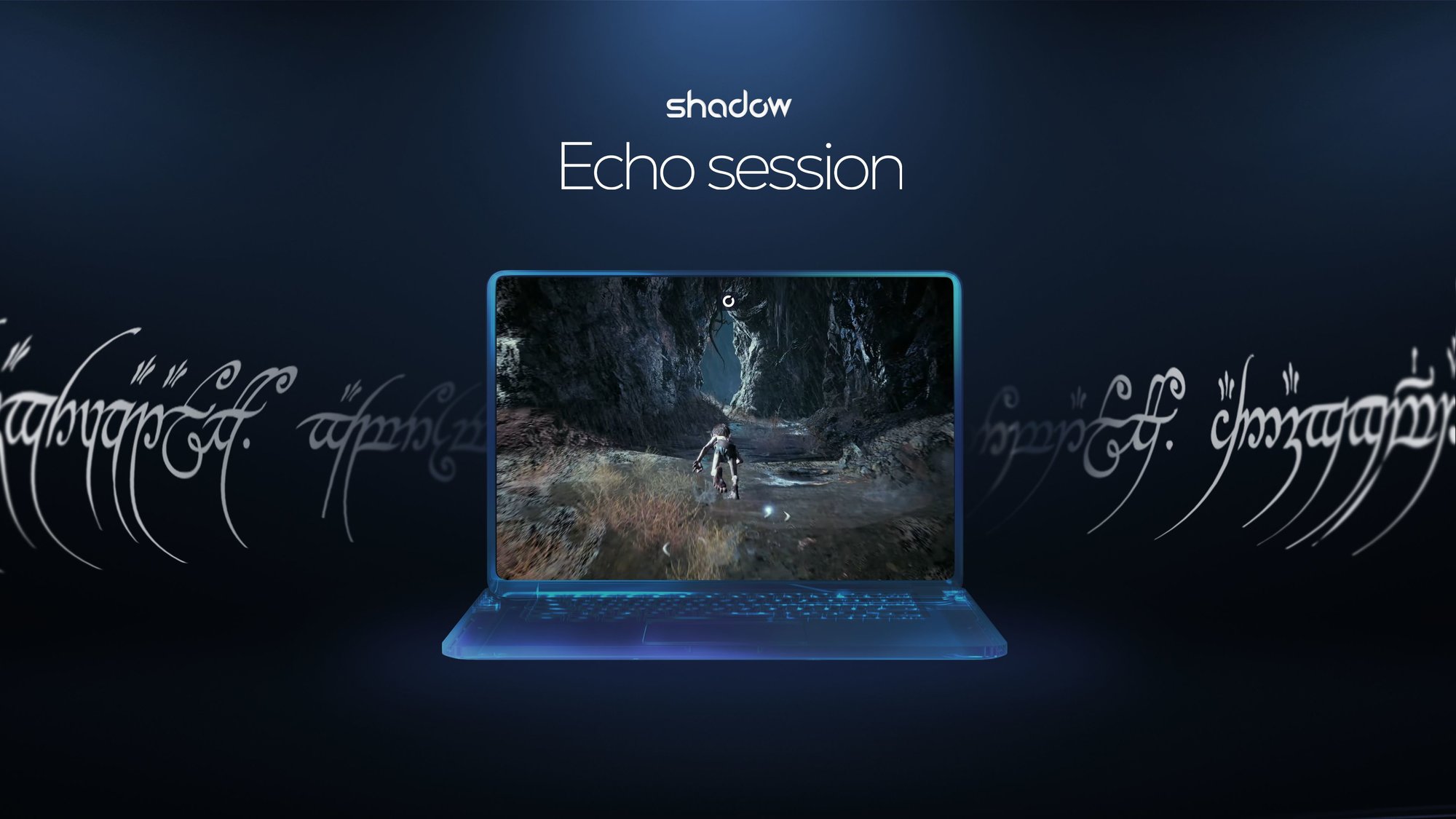 "I was blown away by how easy it was to use"
This is how Bernd Berheide, Director of Press Relations at Daedalic, came up with the idea of relying on SHADOW's cloud services: "I discovered Shadow PC by chance a year and a half ago. I was on vacation and didn't feel like going to the beach with the rest of my family. One of my friends let me borrow his Shadow PC so I could try it out. It was my first experience with the offer for individuals, in a hotel, on WiFi. And I was blown away by how easy it was to use, providing a particularly smooth experience," explains Bernd Berheide.
"Due to COVID, we had been searching for new solutions for several months to present our latest release, whether to the press, influencers, wherever they are and no matter what device they use on a daily basis. We did some tests with a competitor but encountered several issues. However, during our initial tests with Shadow, not only did the system meet all of our expectations, it also removed all of the previous blockers."
Echo Session is a simple, secure, and easy-to-use solution
SHADOW's solution, Echo Session, was simple: a virtual platform that would enable North American journalists to preview The Lord of the Rings: Gollum securely and with ease. Journalists only had to install the Shadow PC application, login with the credentials that we provided, and access a secure The Lord of the Rings: Gollum session hosted on a Shadow PC.
Each game session lasted about two hours and was streamed smoothly without sharing any source code. SHADOW provided the GPU and CPU, which did not require any special devices from the journalists.
In total, SHADOW provided a dozen cloud-based PCs, all based on the Zenith for Enterprise offer, allowing no fewer than 20 people to try The Lord of the Rings: Gollum in advance. "The least we can say is that SHADOW fulfilled its mission with flying colors: deploying such a system in less than a week, remotely and with such effectiveness is quite an achievement. Everything went perfectly and everyone who tested the game found it to be very good. We will work with SHADOW for our next games, I'm 100% sure!" says Bernd Berheide.
SHADOW is proud to help video game studios and creators effectively and securely test their creations. If you're looking for a quick and efficient solution to test your game, don't hesitate to contact us.
About Daedalic Entertainment
Daedalic Entertainment publishes and develops high-quality games for all platforms. The company has a diverse line-up of high-quality titles, including classic adventures, RPGs, and strategy and multiplayer games. With an international team of around 90 employees, Daedalic is currently developing a new line-up of innovative games across consoles, PC, and mobile platforms.
Based in Hamburg, Germany, Daedalic is one of Europe's most acclaimed publishers and developers. With a total of 32 awards in the German Developers Award (including multiple accolades for 'Studio of the Year') and 12 German Computer Game Awards for genre-defining games such as Deponia, Edna & Harvey, Silence, Shadow Tactics: Blades of the Shogun, Ken Follett's The Pillars of the Earth, The Long Journey Home, and State of Mind, Daedalic is a record holder for the two most prestigious game awards in Germany. Recent publishing hits include Barotrauma, Unrailed!, Iratus: Lord of the Dead, Partisans 1941 and more.
Daedalic just finished developing The Lord of the Rings – Gollum. The story-driven adventure tells the story of Gollum from a perspective never witnessed before in any storytelling media, all the while staying faithful to the legendary books of J.R.R. Tolkien.
At SHADOW, we strive to become the definitive cloud platform for businesses, gamers, and creatives, because we believe that cloud innovations have the potential to bring technological freedom to all. SHADOW delivers a state-of-the-art cloud-computing experience to consumers, via its original Shadow PC service, the first-ever high-end cloud PC. It also addresses creatives and professionals through dedicated verticals. It recently reinforced its Android-dedicated expertise via the acquisition of Genymobile, including leading products such as Genymotion. SHADOW now goes beyond by building a unique European cloud-based collaborative platform, with a first brick focused on storage, Shadow Drive. SHADOW has about 200 employees based in Europe and North America. Check our latest news on our blog. Check our job openings here.