San Francisco, California - March 22, 2023. In 2016, SHADOW launched their original concept of the PC-in-the-cloud designed for consumers, with a special focus on gamers. Following its initial success, it quickly became clear that SHADOW's technology had the potential to help a much larger audience, including creatives and professionals, to achieve great things from the cloud, providing greater flexibility needed in a now post-pandemic world.
To better serve the many creatives that have expressed interest in Shadow PCs over the years, today SHADOW is announcing a new product segment: Shadow for Makers. This vertical is dedicated to individuals who need more power to build and create everything they need and want. 
Shadow for Makers allows you to explore the various facets of your talents, including 3D modeling, web development, video production, creating virtual works, and designing a future professional path. With Shadow for Makers, you can choose the Shadow PC configuration to fit your own monthly budget rather than buying a new device every time you need one. Turn any laptop, tablet, phone, or even Mac, into a powerful Windows PC and creative station, and access it from anywhere: simply launch the app and you're good to go.
"Shadow for Makers is a game-changer for those who need the proper power to achieve their creations. With Shadow for Makers, we're empowering individuals to unlock their full potential and achieve great things", said Sébastien Kaiser, Shadow's Chief Strategy & Dev Officer.
Shadow for Makers is now available in North America with two distinct configurations: Spark as well as the power-induced Zenith. Aurora and Lightning are available only in Europe. Here is what the different offers feature: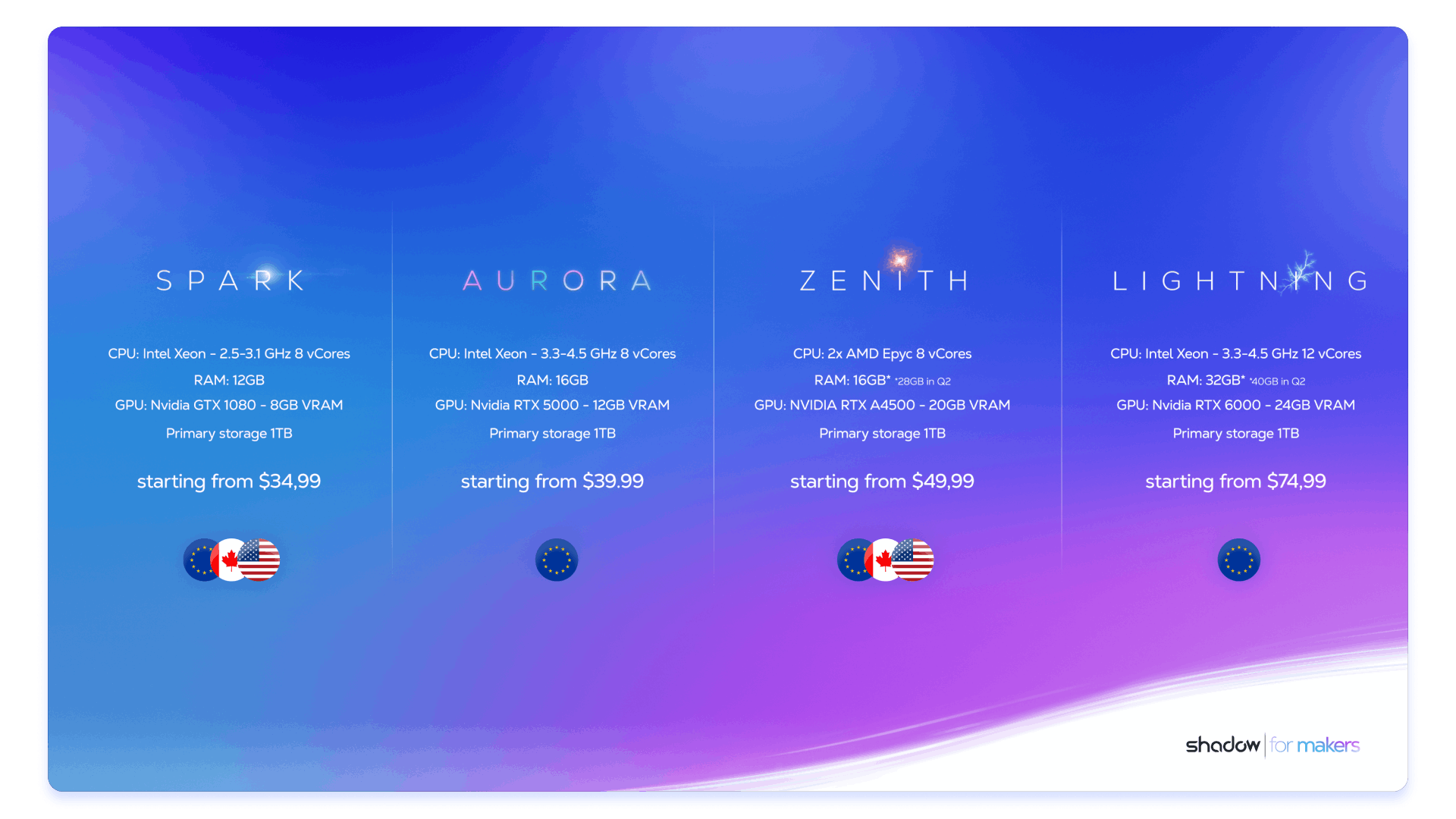 For more information on Shadow for Makers, check out our dedicated page. You can also discover what Shadow PC can do for architects via our dedicated Shadow Partner Stories.
In our efforts to reach different audiences, we are also excited to revamp our business offers. With Shadow for Enterprise, companies that need to manage a fleet of cloud-based PCs have the solution they need, and apply it to the largest range of activities: game development, 3D design for industry, architecture, retail, audio and video processing,  spot computing, etc. Shadow for Enterprise includes Shadow Business Manager, a cloud-based PC management tool designed for IT teams. We also offer tailored tools for the cloud era, such as access to VR applications and gaming-oriented tools, including Echo Session and Virtual Booth, which we just announced as part of the Game Developers Conference in San Francisco.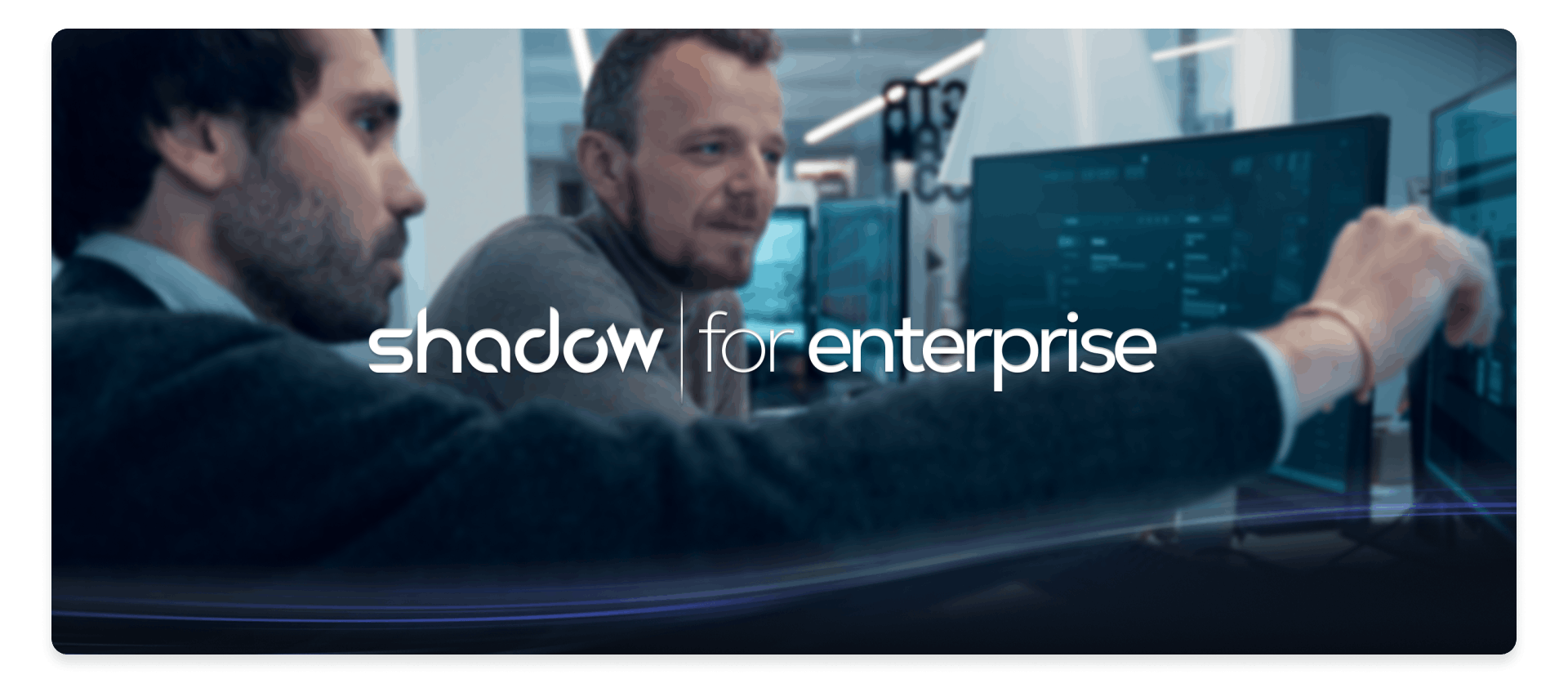 About SHADOW
At SHADOW, we strive to become the definitive cloud platform for businesses, gamers, and creatives, because we believe that cloud innovations have the potential to bring technological freedom to all. SHADOW delivers a state-of-the-art cloud-computing experience to consumers, via its original Shadow PC service, the first-ever high-end cloud PC. It also addresses creatives and professionals through dedicated verticals. It reinforced recently its Android dedicated expertise via the acquisition of Genymobile, including leading products such as Genymotion. SHADOW now goes beyond by building a unique European cloud-based collaborative platform, with a first brick focused on storage, Shadow Drive. SHADOW has about 200 employees based in Europe and North America. Check our latest news on our blog. Check our job openings here.