We're entering Spring of 2021 soon and we have a slew of new developments and features we're more than excited to share with you!
In this brief recap, we'll be covering Multi-Screen, improved color information and accuracy (4:4:4), Chromebook with gamepad support, and something called PerfV3.
If you want to hear about any of these features in-depth, please check out the most recent Shadow News stream!
So strap in and let's go!
Multi-Screen (Dual Screen)
​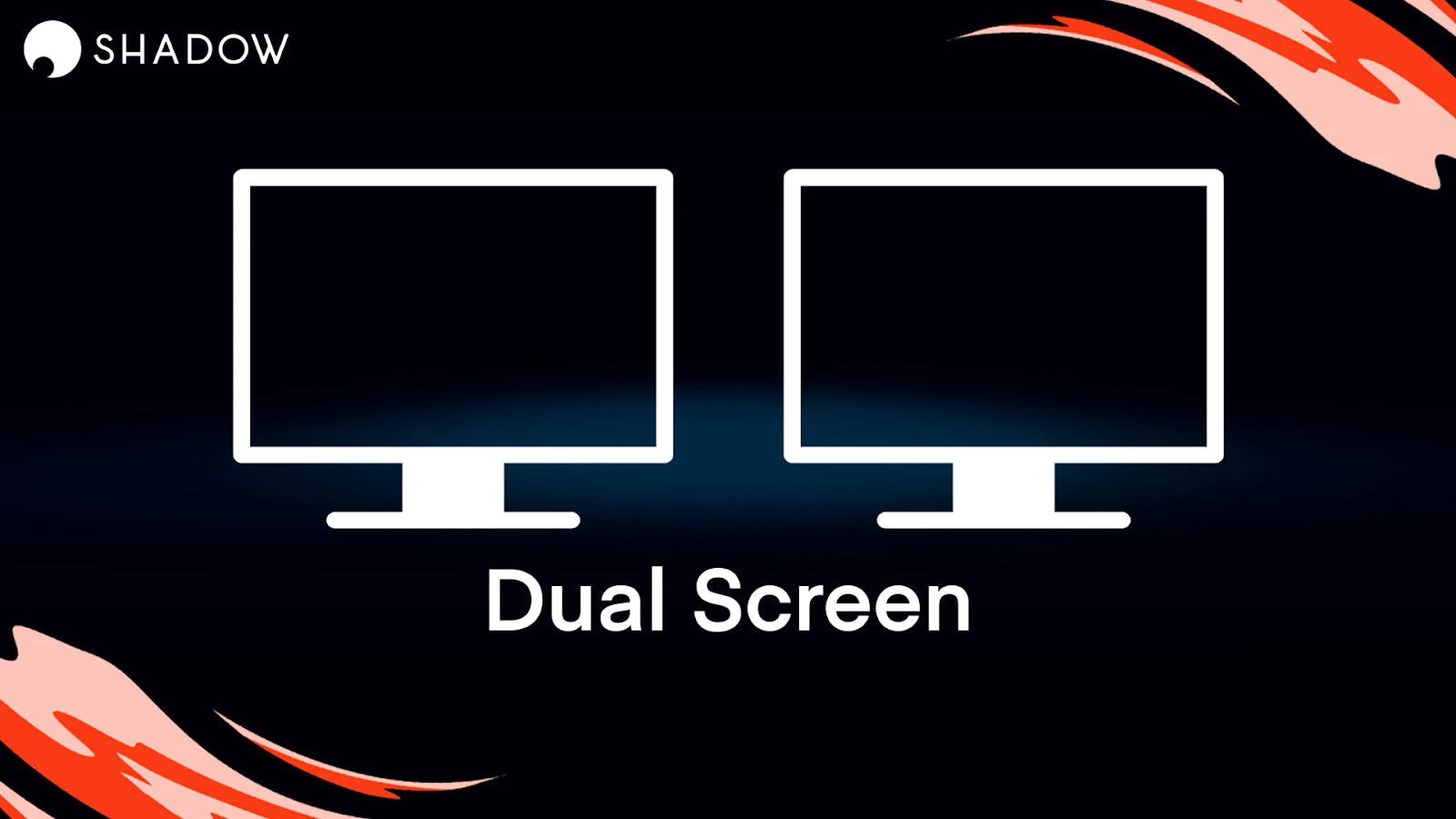 The infamous dual-screen experience is getting closer to the Beta stage!  Soon, you'll be able to use two monitors and move applications from one screen to another in the same Shadow instance for both desktop and iOS!
We showed the demo for both desktop and iOS on our most recent Shadow News stream. 
Check out the Desktop version here:
In regards to iOS, the iOS version is evolving quite a bit and we're adding numerous features that are only present in the desktop version so far.  Oh and yes, in case you haven't heard, the iOS application is back in the Apple App Store!
Check out the iOS version here:
Want to learn more?  Check out the Multi-Screen section of our stream!
💡 Status: in Beta for Windows/Mac/Linux
Improved Color Information and Accuracy (4:4:4)
Another long-sought-after feature is often just referred to as "4:4:4". 
With this, you'll be able to stream Shadow using 4:4:4 color subsampling, improving your Shadow's color information and accuracy.  
This is very important for rendering text and graphics, especially if you're using Shadow for graphic design, office automation, bureautic activities (or just Discord), or other similar activities.  Ever had trouble reading red on Shadow? This should improve it!
Just for your information, 4:4:4 is still in the development stage and has yet to reach Alpha. But since you've been asking about it quite frequently, we wanted to show you a sneak peek of our early in-development results!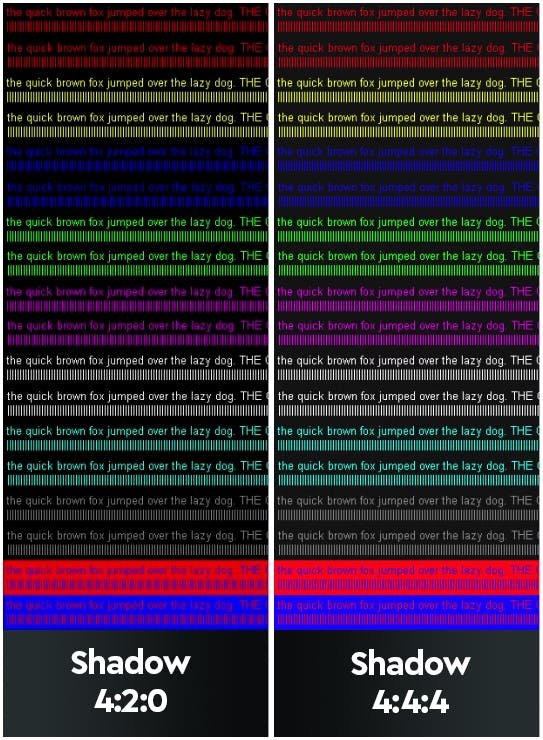 (click to enlarge)
Want to hear more?  We discuss 4:4:4 in more detail here!
💡 Status: in Quality Assurance (In development)
Chromebook Support
​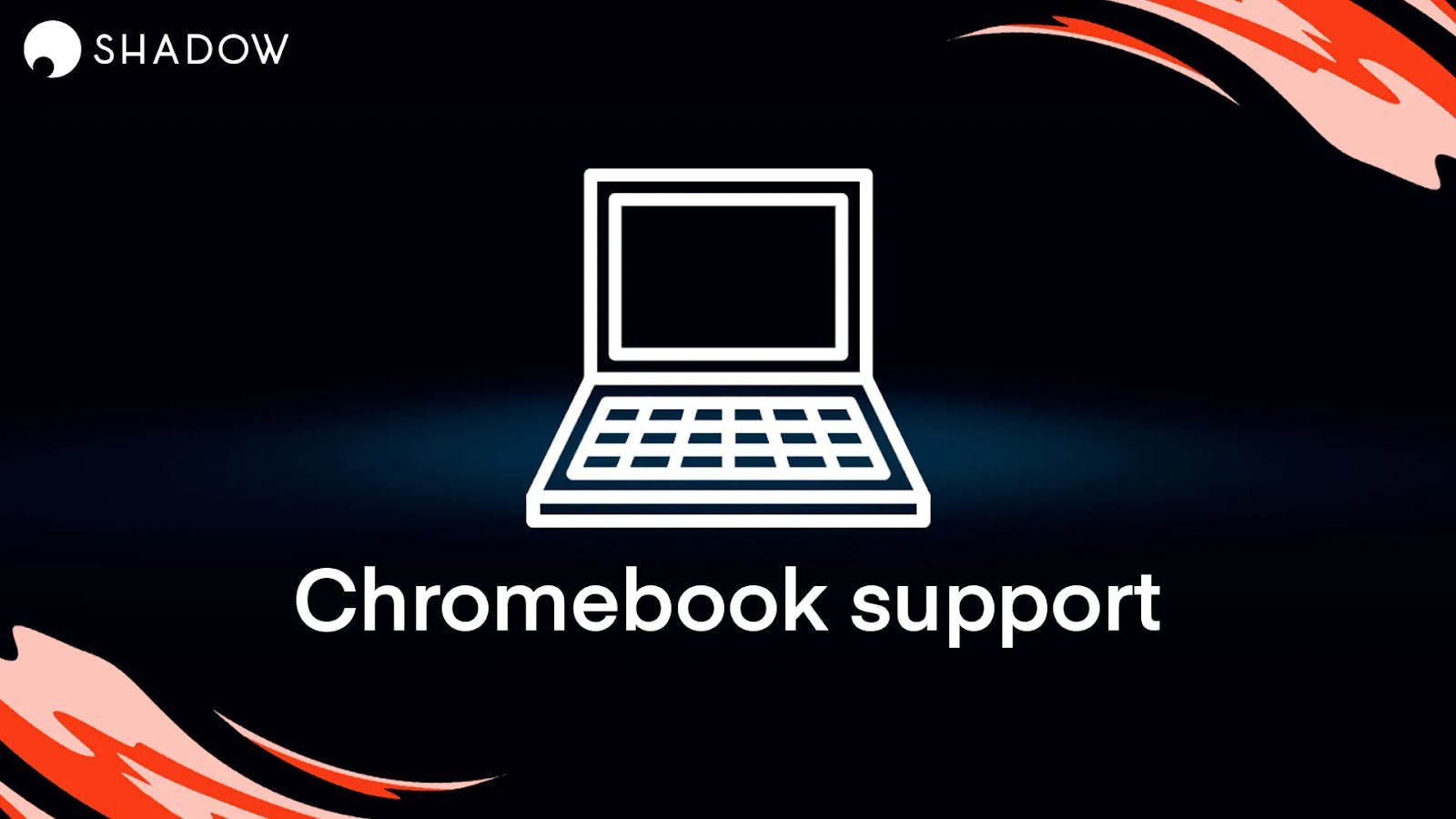 Our team continues to ramp up development and support for the Android client, most notably with the most recent release of our Version 3.6 client.
In addition to a large number of improvements like new settings, feature parity compared to desktop, and better support for Android TV, the Android application now works on Chromebooks!  Furthermore, we have been working on better compatibility with Gamepads for the Chromebook!
Here is a demo of what playing on a Chromebook (with a controller) can look like.
Spoiler alert: it's a lot like playing on any other computer or console 😱
Want more detail?  Check out the Chromebook section of our stream!
🏆 Fix : Reduced input-lag / Controller (PS/Xbox) / Works on all supported Chromebooks
💡 Status: in Beta (V3.6.2)
PerfV3
What is PerfV3? It's a new optimization patch for the virtualization process on the server-side which will increase the performance and efficiency of your Shadow. This is done by better balancing the virtual machines on the server. 
This should greatly benefit some games and desktop applications, more notably on Shadow Ultra and Shadow Infinite. Specifically, software relying on more CPU power will see an increase in performance.
Here is how PerfV3 compares to our previous virtualization process*:
Shadow Ultra and Shadow Infinite - 6% increased optimization on Final Fantasy - 17% increased optimization on Starcraft - 8% increased optimization on Borderlands 3

Better performance even when many users are online simultaneously

Better non-gaming experience (calculation/rendering/etc.)
To learn more, check out the PerfV3 section of the stream!
💡 Status: live (deployed)
*results of internal testing, your results may slightly vary.
To catch all of these developments and features in detail as well as the Q&A, check out our most recent Shadow News stream!  We're excited about these updates and we hope you are too!
As always, we host Shadow News streams every other Thursday so if you want to check up on the newest Shadow updates, make sure to follow us on Twitch!  
See you there!