Black Friday is now far behind us, you missed the train. And with Christmas approaching, your wallet is going to get bullied. So what? You think we would let you down because of bad timing? Nope. We have love for people like you who are late to the party. That's why we chose very large chunk of time for our new Christmas offer: you almost have a full month to discover the surprises we prepared for you!
A SHADOW LIFE
For the Holidays and until January, 9th, you'll be able to subscribe to Shadow for only £19.99 your first month (instead of £26.95, more than 25% off according to this handy tool that is the Windows Calculator). A more than perfect offer for someone who'd like to test Shadow's raw power, and definitely the best way to revive the game that could have killed the GPU on your Christmas wishlist.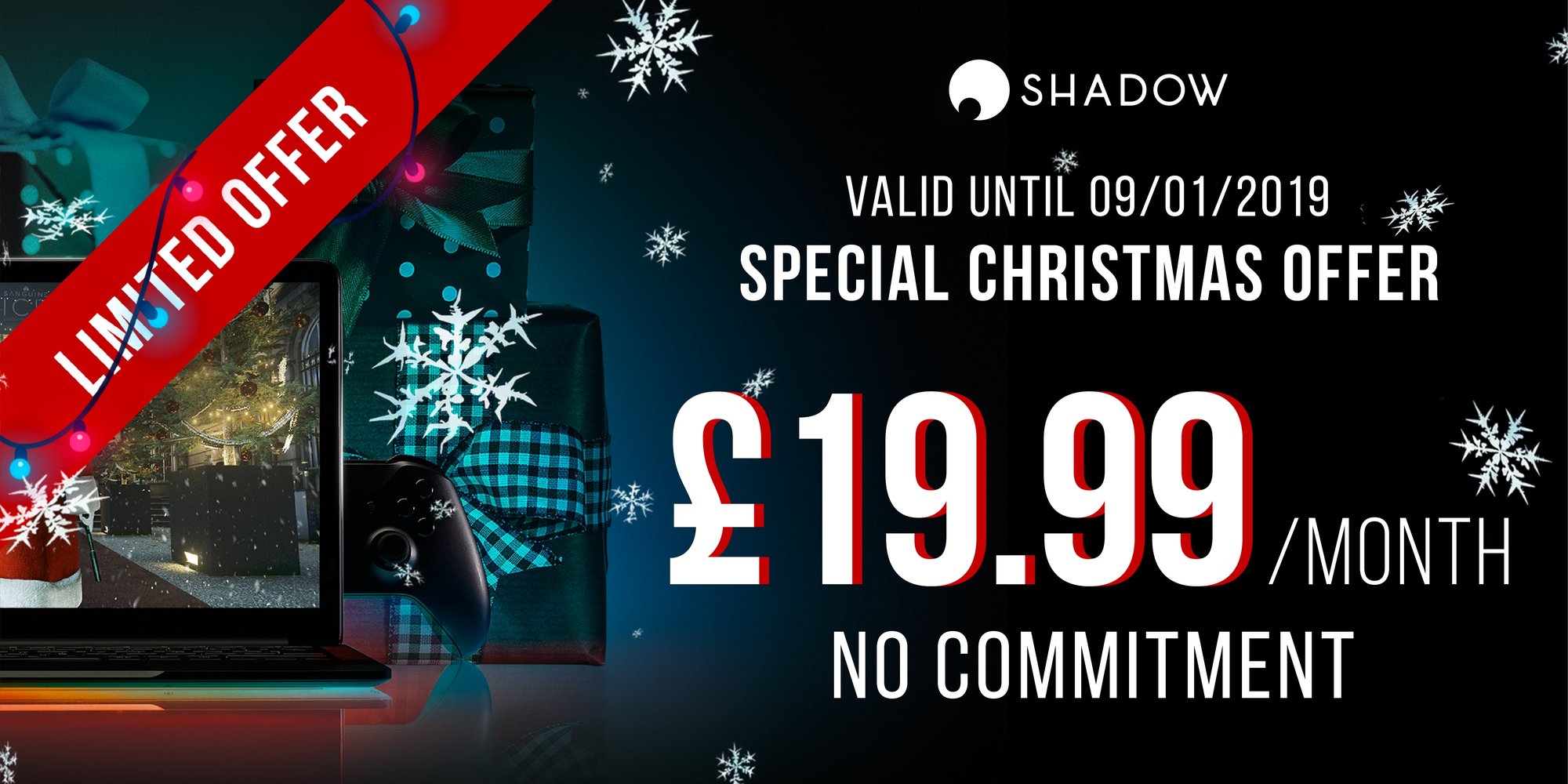 SHADOW BECOMES SHANTA
That's not all, folks. If you're a Shadow user, your personal promo code of -£10 is still valid with this offer! That means people can score a buttery smooth gaming experience for only £9.99 their first month thanks to your goodwill and generosity.
But Christmas is not only about eating a honey baked ham on a fancy tablecloth. It's also showing family and friends that we love them, by offering them a new pair of socks or that Miley Cyrus t-shirt they always secretly wanted. Here at Shadow, we try to be slightly more ambitious. That's why, for any referral you'll make, you'll be sent a glorious Christmas package, directly from our own premises in Santa's workshop – don't laugh, it's like The Force, The Jedi…they're all real.
In this box, that you'll most likely rip open with impatience, you'll find an freshly designed Shadow t-shirt along with special Shadow Christmas wallpaper! This should keep the Big Red Guy and all his chimney tricks quiet for some time...