San Francisco, California - March 22, 2023. Today, SHADOW announced two new cloud-based services tailored for game publishers, studios, and partners while attending the Game Developer's Conference in San Francisco: Echo Session, a flexible and controlled game testing and PR/demo solution, and Virtual Booth, the ultimate tool to securely deliver game demos to thousands of users. As pioneers of the high-end cloud PC, SHADOW has had a strong gaming-oriented focus. Over time, SHADOW has evolved, now supporting architects, 3D artists, developers, and other industry professionals, while users are able to play and do much more thanks to the flexibility offered by its cloud PC service. However, SHADOW hasn't forgotten their roots as gaming fans and experts.
Following their success with partner Bandai Namco - which included notable projects like Little Nightmares II, ELDEN RING, and One Piece Odyssey PR campaigns with dedicated cloud-powered tools - SHADOW is now building a complete range of services tailored for game studios, developers and publishers, as well as the PR and QA companies supporting them.
Let's dive into the two services we are announcing today:
Introducing Echo Session: a flexible multi-session solution for game previews within a controlled environment
Echo Session is a flexible, controlled, and secure game testing and demo solution, available from the cloud. It allows various uses such as PR and other external testing, QA and other internal testing, and synchronization between development teams. Whether you need a few units or a few hundred units, Echo Session can deploy what you need rapidly, complete with recording, live monitoring and interactions, live and post-play feedback, among other features.
This specific solution, which has been under additional development and quality testing throughout the past few months, is based on an early version that helped Bandai Namco Europe land the preview of the amazing ELDEN RING last year. Learn more about our partnership in Bandai Namco's Partner Story.
Echo Session is available right now via Early Access in Europe and North America, and you can reach out to [email protected] for any interest or inquiries. Our Echo Session offer will be based on a clear and attractive pricing model contingent to your specifications, such as your preferred configuration, the number of machines and the number of days the service is used.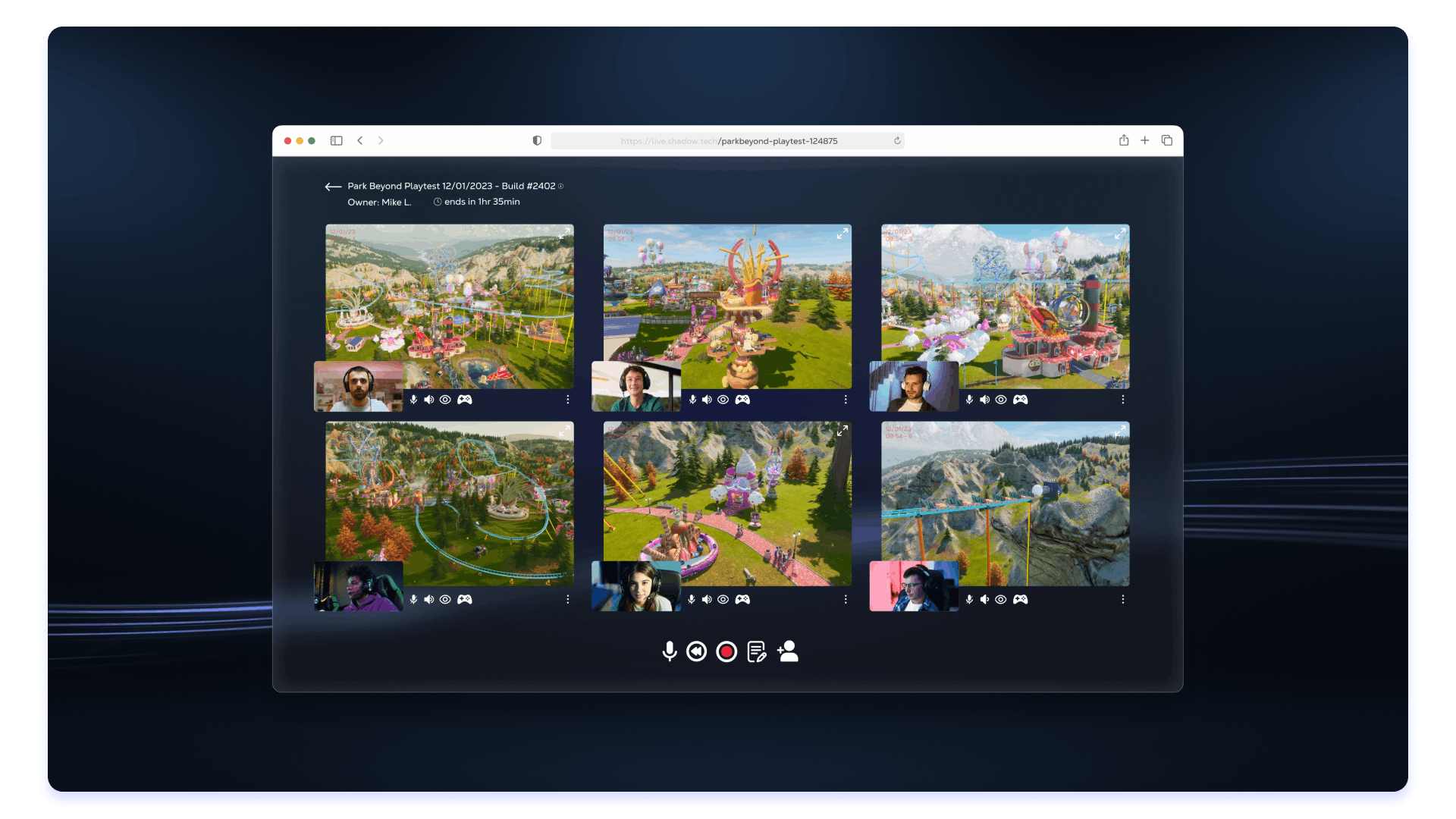 Introducing Virtual Booth: the experience that will change the way you push your game to players
Virtual Booth is the ultimate tool for publishers and studios that want to create momentum around their title without the costs and limitations of a physical event, while also gathering meaningful game feedback, anticipated user scores, and sales intel. It is a faster, cheaper way to distribute a demo of their games through virtual events, where players can instantly play custom demos on dedicated GPUs, via a simple browser access. A great experience for your future players, designed for the post-COVID era.
Each Virtual Booth consists of a series of demo pods accessible in the cloud that can host up to 100K+ players. Before the demo starts, players can share their excitement on social media to gain additional playtime. During the demo, development teams can gather data on what worked or not, and players can stream on Twitch while enjoying a pixel-perfect experience. After the end of the demo, players can provide their opinion on various aspects of the game, and ultimately obtain context-based tailored bonuses.* The possibilities are endless!
Available in Fall 2023, you can book a Virtual Booth product demo during the GDC Expo at Booth N2527, or start the discussion by contacting [email protected].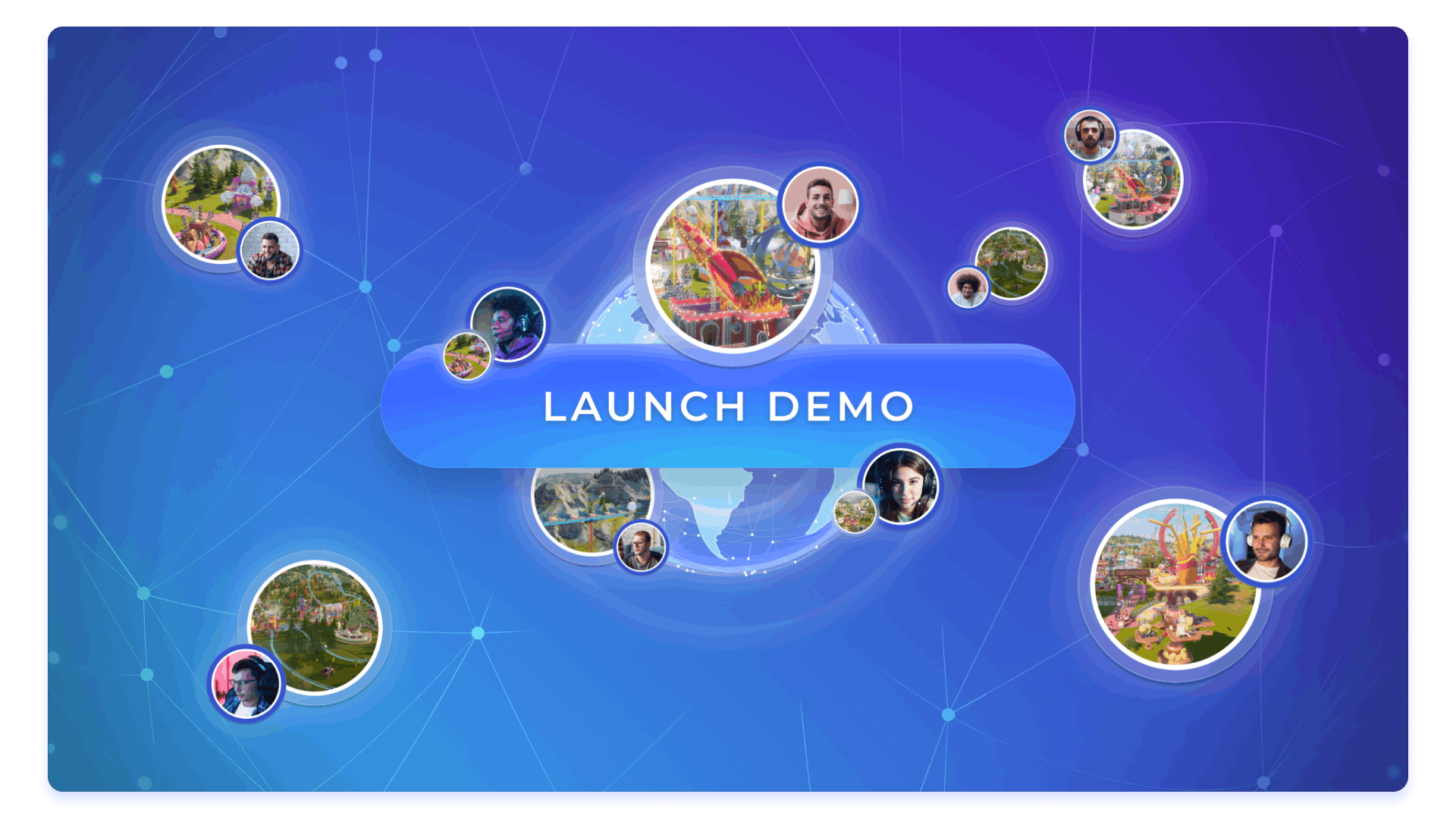 For those who want to learn more, meet us at the Game Developers Conference (GDC) Expo in San Francisco from March 22-24, where SHADOW will present its new features dedicated to gaming professionals. We will be at Booth N2527 if you wish to book a meeting, or you can meet us at Booth N2310 if you have already booked! Contact [email protected] for more details.
*All data collected through our tools belongs to the customer and only the customer, we do not have access to it.
About SHADOW
At SHADOW, we strive to become the definitive cloud platform for businesses, gamers, and creatives, because we believe that cloud innovations have the potential to bring technological freedom to all. SHADOW delivers a state-of-the-art cloud-computing experience to consumers, via its original Shadow PC service, the first-ever high-end cloud PC, and to professionals via its Shadow for Enterprise. It also reinforced recently its Android-dedicated expertise via the acquisition of Genymobile, including leading products such as Genymotion. SHADOW now goes beyond by building a unique European cloud-based collaborative platform, with a first brick focused on storage, Shadow Drive. SHADOW has about 200 employees based in Europe and North America. Check our latest news on our blog. Check our job openings here.
About Bandai Namco Europe S.A.S.
Bandai Namco Europe S.A.S. is a leading global publisher and developer of entertainment content for platforms including, but not limited to, all major video game consoles and PC.
Bandai Namco Europe is producing intellectual property for a global audience and is building its reputation with franchises such as LITTLE NIGHTMARES™, PARK BEYOND™, and the upcoming UNKNOWN 9™ Awakening - developed by the recently acquired Reflector Entertainment based in Montreal, QC.
Bandai Namco Europe serves as the Headquarters of Bandai Namco Holdings Inc. for mainland Europe, which is known for creating and publishing many of the Toy & Entertainment industry's top franchises, including PAC-MAN™, TAMAGOTCHI™, GUNDAM™, TEKKEN™, DARK SOULS™ and the recently released ELDEN RING™.
For more information please visit www.bandainamcoent.eu
ELDEN RING™ & ©Bandai Namco Entertainment Inc. / ©2022 FromSoftware, Inc.